The 3 best tools for homeschooling – printer, binder, laminator
The printer, binder, and laminator are the best tools we use for our homeschooling. They help us stay organized and save time and money.
1. Printers
First on the list are the printers. They are indispensable which makes them the one of best tools for your homeschooling needs. You will find yourself in the situation of needing to print something sooner or later, and having your own printer is very handy.
With the multitude of PDF and printables out there, I think the printer is a must-have.
We own 2 types of printers: color (CISS Printer) and monochrome (laser printer).
We make use of the color printer for book covers and to print the occasional color textbooks.
The monochrome laser printer is the printer that we use the most in our homeschooling because it's cheap and super fast for a lot of pages!
So how do they compare and which one is the best for homeschooling? It depends on what you're using it for. We use them both and find them important. If you are on a tight budget, go with the monochrome laser printer unless you know you will print a lot of color.
Check the details of each printer below and scroll for a side by side printed page comparison.
CISS Color printer
A CISS Printer is exactly like an inkjet printer without the cartridges. Instead of cartridges, it uses a CISS system (Continuous Ink Supply System). It has a tank, which you can easily fill with ink. So NO MORE cartridges.
The main benefit of this system is that it's super cheap in the long run if you will print a lot of color pages.
The model we own is Epson Eco Tank L1110 and we like it. It doesn't take much space and it does its job nicely.
Let's have a look at the Pros and Cons of owning a CISS printer for your homeschooling needs:

Pros
nice color prints
great for printing color worksheets, books, and book covers
easy to set up and use
easy to refill
cheap CISS system compared to cartridge printers
Cons
takes more time to print whole books compared to a laser printer
pages can smudge if you wet them
ink can dry on the printer head if not used periodically
this model is not duplex (it won't print on both sides of the paper automatically, you have to do that manually)
Black & White laser printer – the best tool for homeschooling
A laser printer is the fastest option for printing a lot of pages. It's very convenient and super cheap per page.
The one we have, Brother HL 1210 WE is a monochrome laser printer that I use to print out most of our books and workbooks. This model is wireless.
I wish I paid closer attention to the duplex option when I bought it. If you can, look into a duplex option because it's so much easier to print books on both sides of the paper that way.

Pros
easy to set up
fast printing
great for text or black and white workbooks and books
papers won't smudge if you drop water on them as they do with inkjet printers
cheap
toner doesn't "dry" up if you don't use it for a long time like cartridges for inkjet printers
this model prints 1000 papers until toner replacement – note that the toner it comes with is at 50% capacity. Then I buy a very cheap replacement toner and it's ready for 1000 more pages.
Cons
it's a bit noisy
the wireless communication isn't always working, but we are fine with using the cable
just prints black
this model doesn't have an automatic duplex. If you can, get a duplex model because it will save your sanity.
I am going to buy a refurbished model next, one with duplex and cheaper cartridges.
Comparison of the printers
I printed the same page on both printers and this is what I've got. The laser printer took 22 seconds to print the page, while the CISS printer took 3 minutes.
Use the slider below to see the difference between the two printers.
Why do I consider them both to be the best tools in our homeschooling? Because they are the most used tools in our home.
2. Binders – do you need them or not?
Now let's talk about binding, which is the second-best tool for homeschooling. Once you print the book, you should bind it, right?
Even though at first I used to "bind" the printed books in folders, it became cumbersome. Equally annoying was to go to a print shop every time I printed a book to have it bound.
The solution? Buy my own binder! There are a lot of options when it comes to binding, but here are 3 of the most common types: comb, spiral, and heat binding. Even though I thoroughly researched each type, the deciding factor for me was the price tag. I was not ready to invest a lot on it so I went with the cheapest option: comb binder.
Comb binding at a glance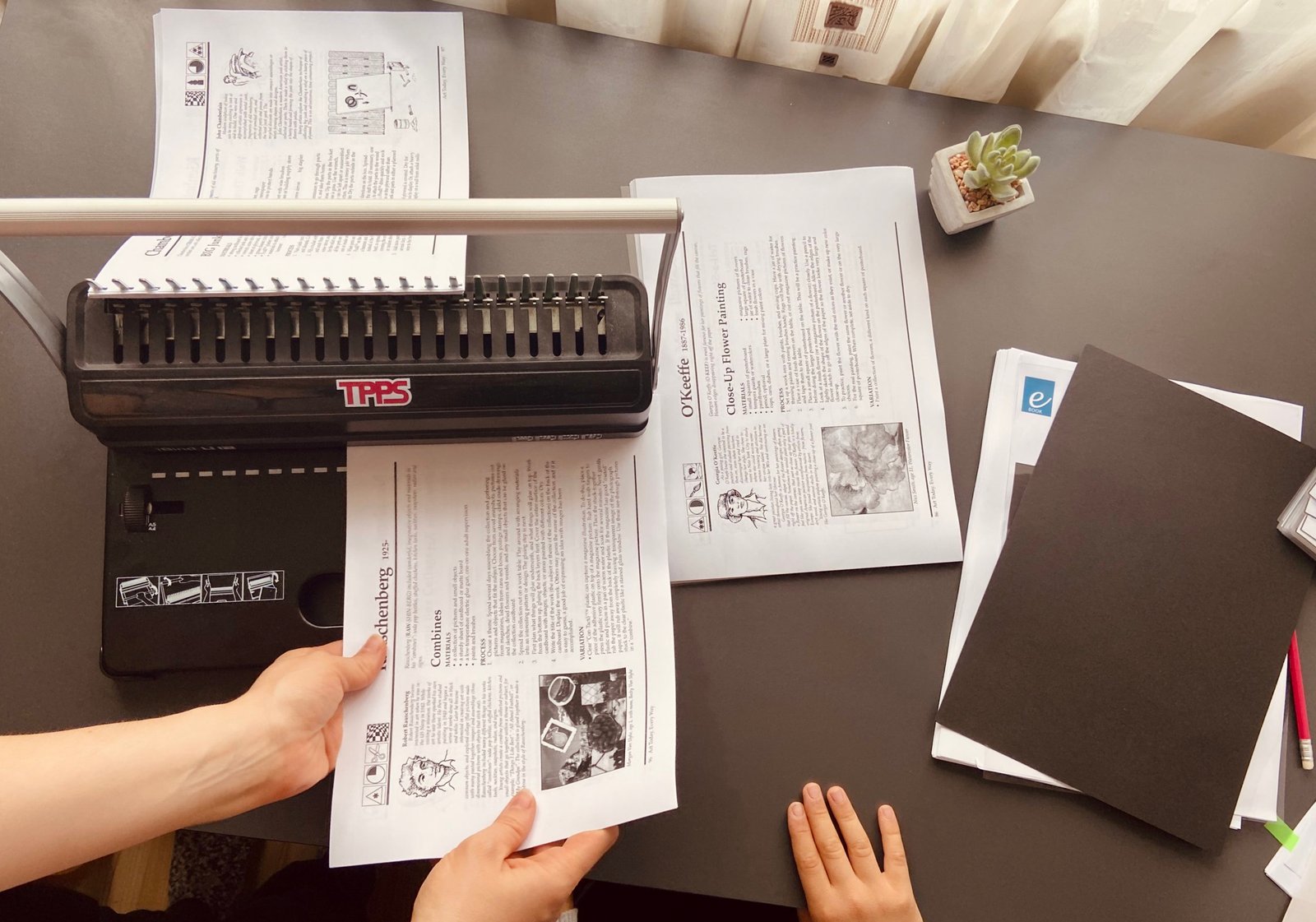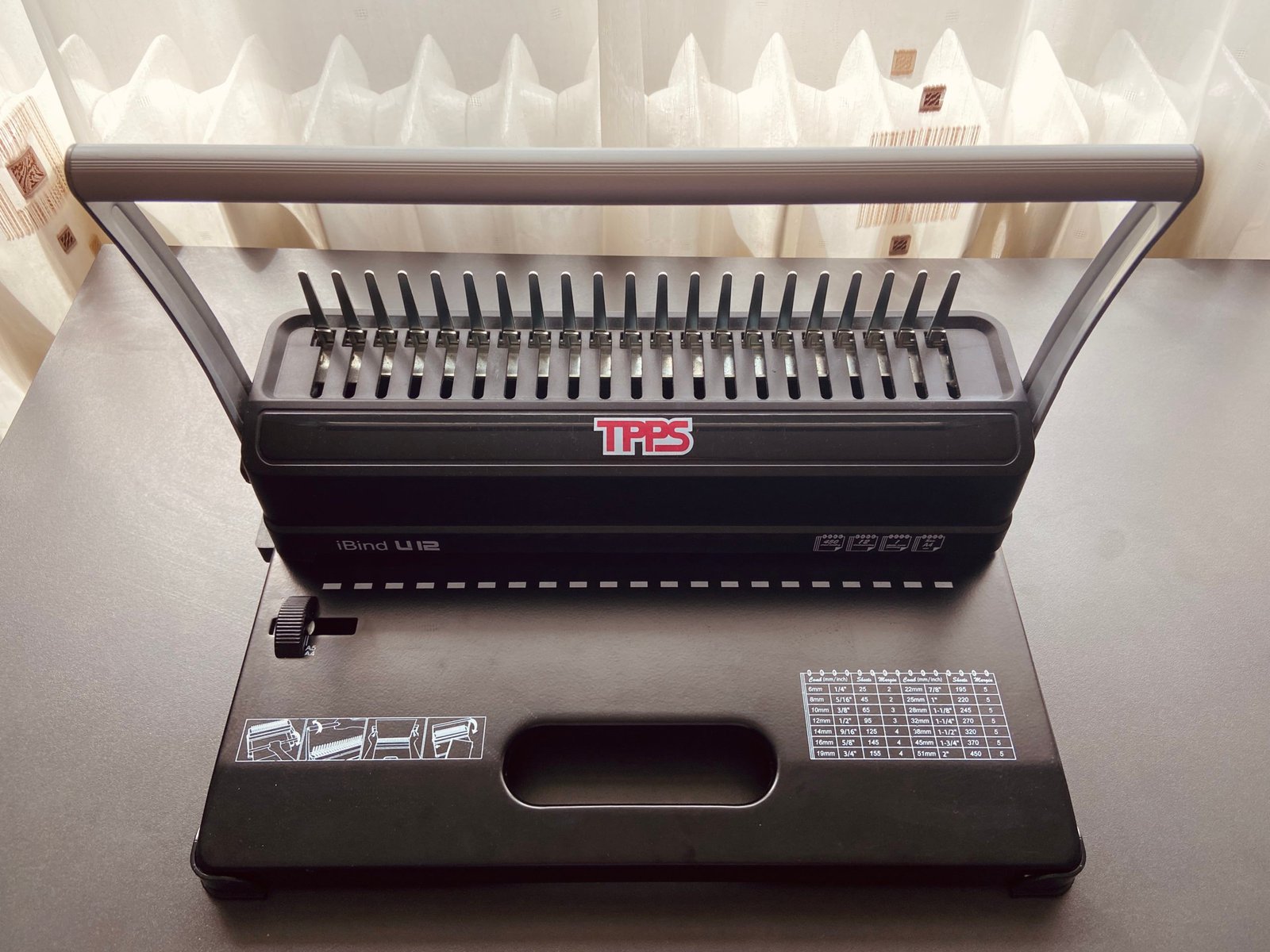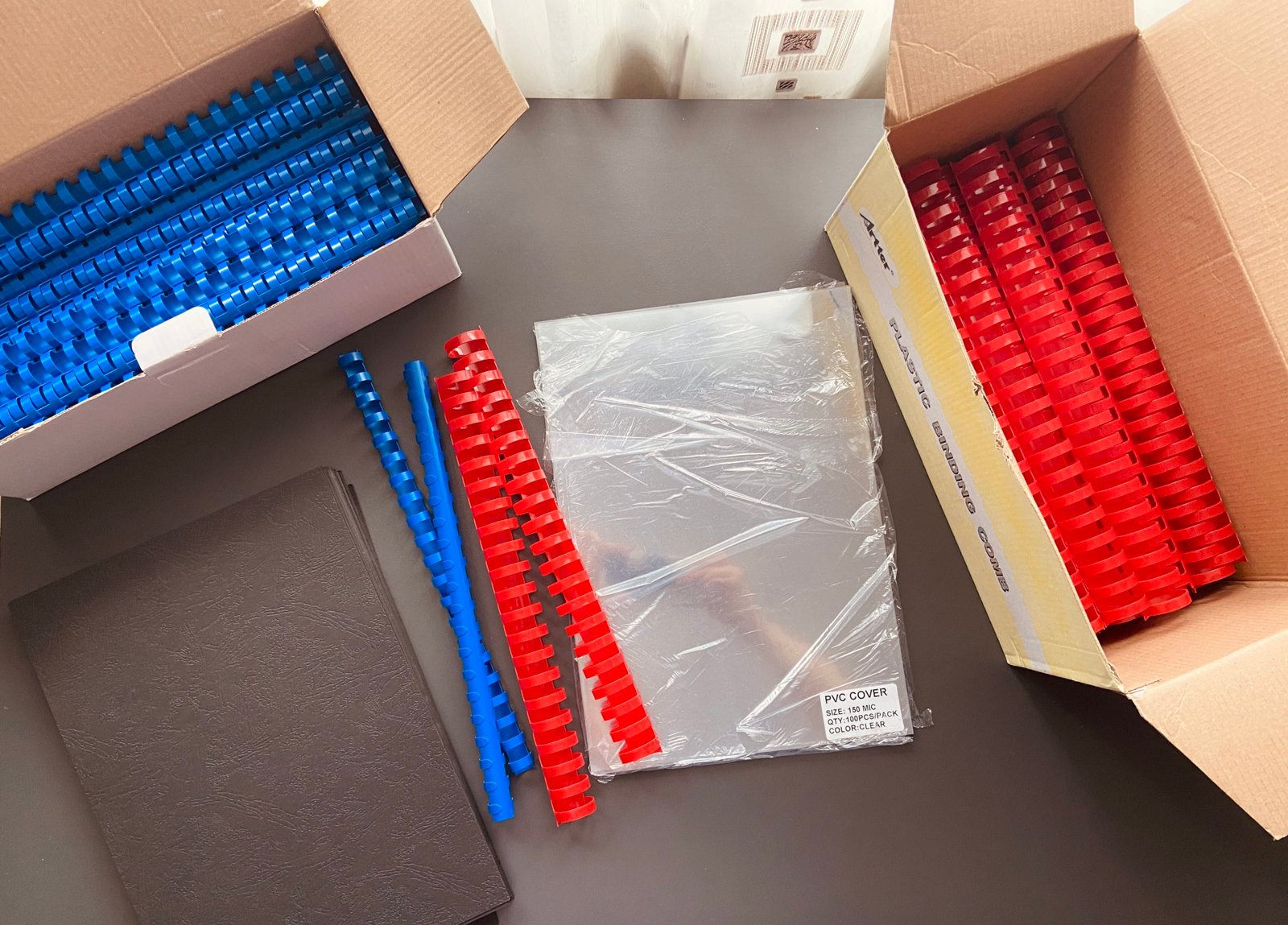 Even though it was cheap, and I didn't expect much from it, I was surprised at the quality of it and how long it lasted. Our model is the iBind U12 from TPPS.
There are similar models available everywhere. It's pretty portable, solidly built, and it's so easy to use that even M. is eager to use it.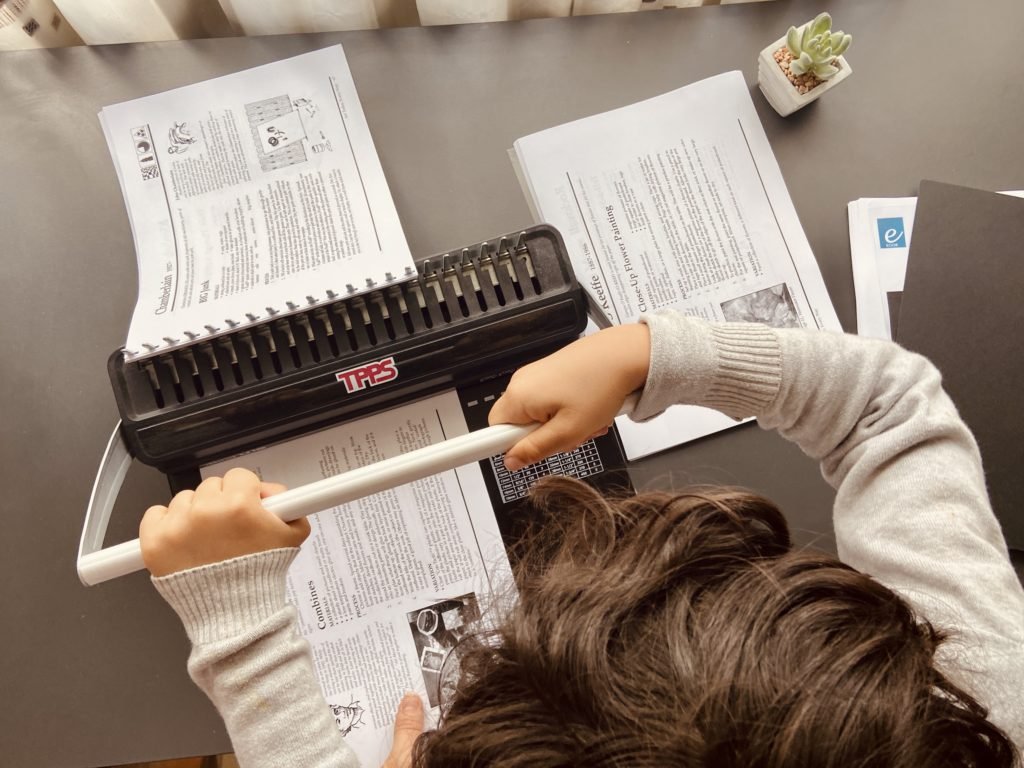 How to use a comb binder at home
We made a short video below, showing you how to use a comb binder. Even if it perforates only 12 pages at once, it can hold up to 450 pages on its rake. That means you can bind larger books without issues (up to 450 pages). I did try to perforate more at once, and it works, but it's harder to press down and it can force the binder, so I don't recommend it.
You can choose to perforate A4 or A5 papers. The DEPTH of perforation is adjustable up to 5 mm and I always use it at the highest setting.
I know many people shy away from comb binders because the papers tend to "come out" of the bind after many uses. I solved that problem by gluing the comb "teeth" to the solid spine with super glue. And it works! 🤣 I also know many of you don't like the way bound books "sit" on your shelves. I keep mine in magazine organizers from Ikea. That way they don't bend and aren't visible on the shelf.
You also need some consumables. Here is what we have:
combs – I've got 2 types which cover all our needs:
RED for 120 pages – 16 mm
BLUE for 100 pages – 14 mm
transparent front covers
back cover paper
3. Laminators – to buy or not to buy
I left laminators for the last of our "best tools for homeschooling" list because they can be indispensable for some people or a waste of money for others.
We got our laminator from a friend who bought it from Lidl. It's a cheap one that does its job well. Like in the case of a binder, I wouldn't invest in an expensive laminator unless you know you will use it a lot. We've been somewhere in the middle. While we don't use it extensively we used it enough to justify owning it.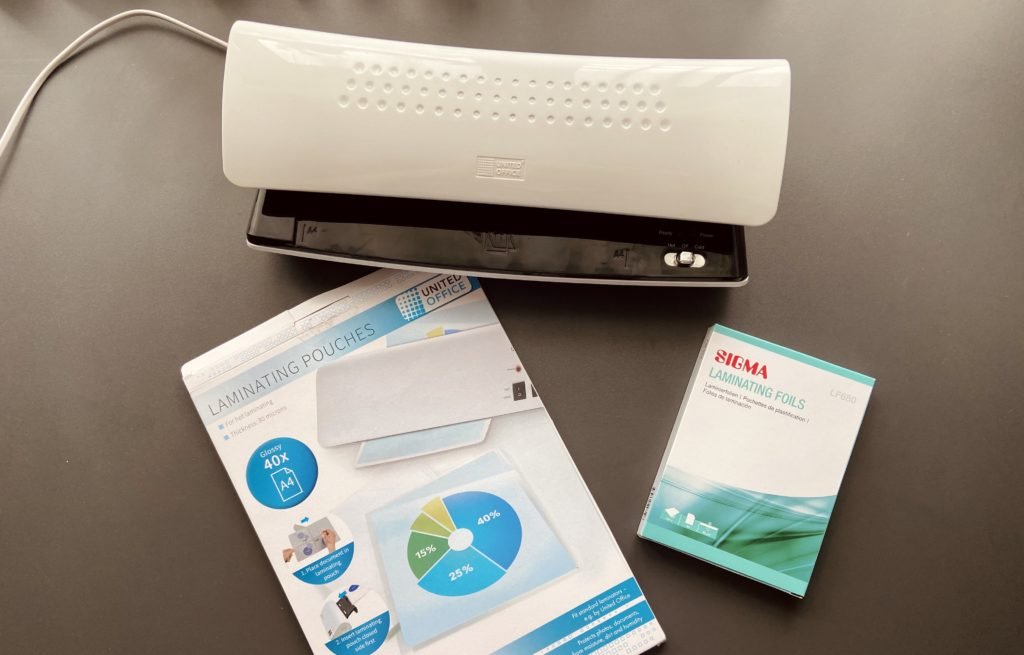 What do we use it for?
We laminate our history cards every year. I found nice cards to review history as a timeline and laminating them was a great idea. I also used the laminator when I printed board games from the internet or for our daily math games.
A couple of years back, we laminated autumn leaves to make cute bookmarks. Just see how awesome they are!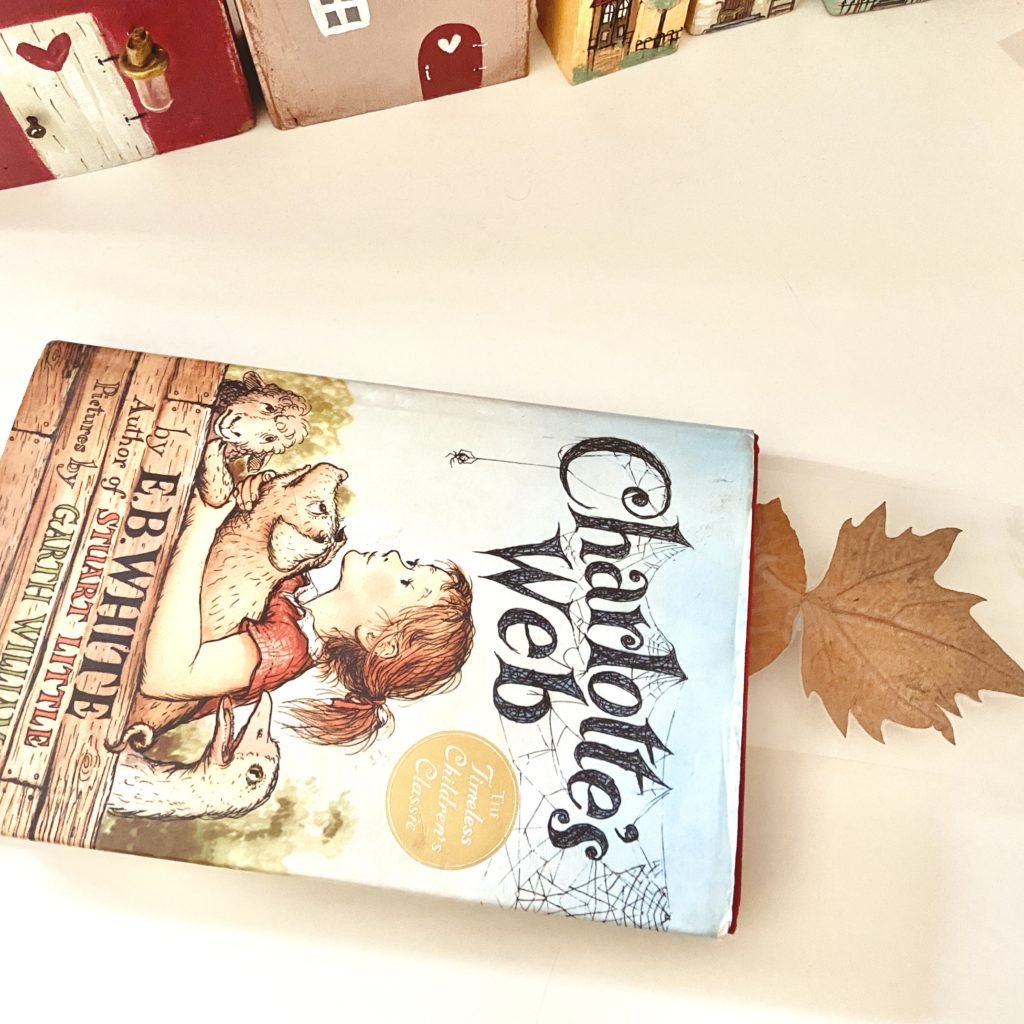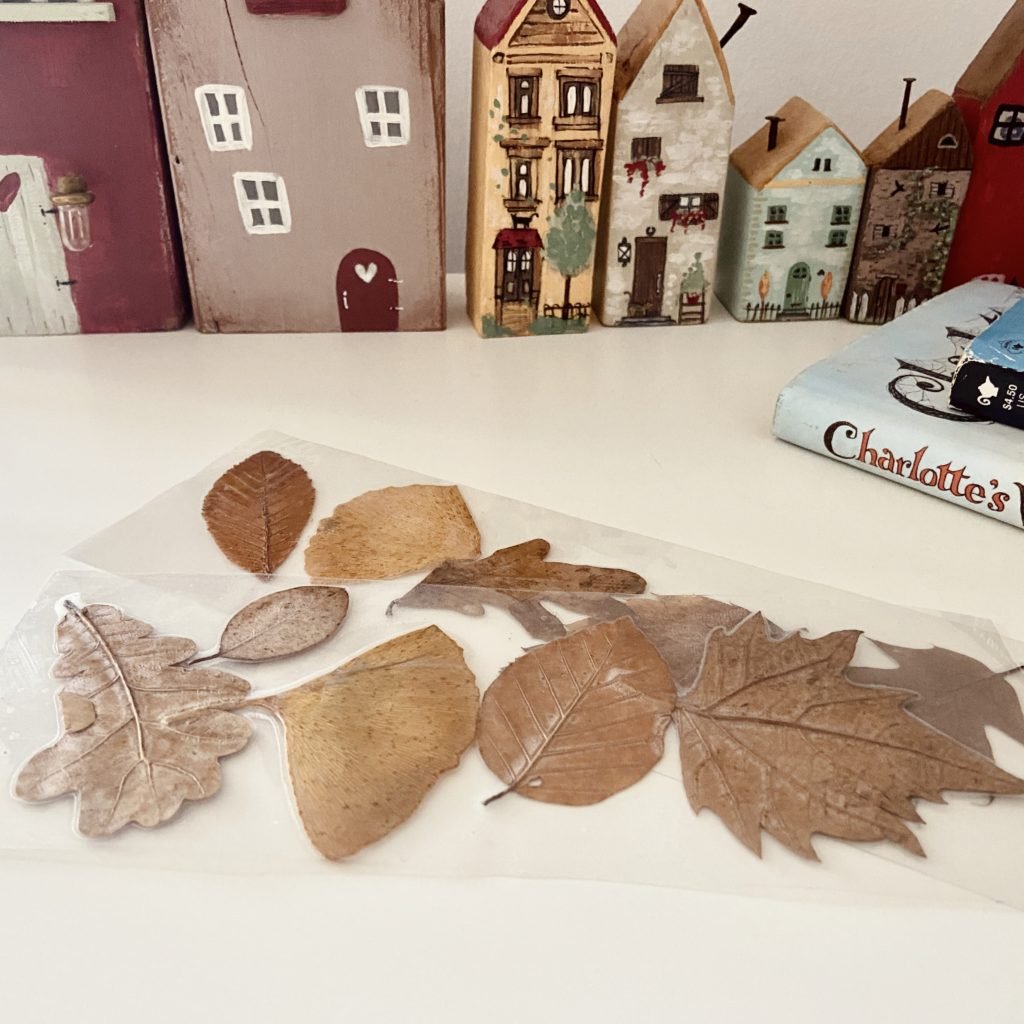 Pros
you can laminate flashcards, game boards, posters or make your own dry erase pages
you can also laminate flowers, leaves and other things that fit through
it's easy to use
Cons
if you're like us you won't use it a lot.
some laminating foils can be expensive, so make sure you look for local offers.
I love all our tools and I am happy to have them handy whenever I need them.

It's nice to print worksheets on the spot, bind your book over the weekend, and even laminate your own game boards without depending on external help.