Getting Online High School Credits and College Readiness
Maybe I'm ahead of myself, but lately, I've started reading more and more about online high school credits, college credits, and AP courses in order to get a clearer picture of our path ahead.
I know it all seems very complicated, but once you understand where you're going things are becoming clearer.
Please note that all this is my own research and understanding and that things might change. So make sure you do your own research before deciding on the path for high school and college.
This is a sponsored post. I was given the product to review and I might have been compensated for my time. I would never endorse or recommend programs we wouldn't use ourselves. Read more about it in my Disclosure.
Our plans for high school and college
I know we still have some years until college, but if your aim is a selective college, it's never too early to start researching and gathering information on this subject.
M will follow a STEM path – most likely. He is pretty advanced in chemistry. He finished middle school chemistry in 4th grade. For 7th grade, I already planned to have him take a high school chemistry class. But I also want to take advantage of the high school credit system.
There are certain requirements for credits, and I noticed they are all interwoven. To get accepted into a serious high school chemistry class, he needs to have graduated Algebra 1 – another high school subject that can earn him another credit.
This means that if all goes according to my plans, M will have 2-4 high school credits by the time he is a freshman.
Because our path is clearly academic and college-bound, I am estimating a need for 26-28 high school credits.
But I am not stopping there. My plan is to gather college credits during high school (if we decide we need them). He might even take some dual enrollment classes. Not so sure about that aspect yet as we don't know what colleges we will apply to.
Nevertheless, I am actively learning about all the options we have so that when the time comes I won't feel that overwhelmed by it all.
That's why I am also keeping an eye on AP and dual enrollment classes, like those offered by Stepmojo because I know they curate everything for me to ensure the highest standards.
Confused? Keep reading to find out the differences between all these and how they work. It's not easy trying to figure these all out because as homeschoolers, we have a lot of options and possible combinations.
High school credits
For those homeschoolers that haven't started looking into this, there are certain credit requirements for your students to graduate high school (to get a diploma). These depend largely on the route your students want to take after high school or your state requirements; so you will have to look at these through your individual preferences.
For most purposes, you need to earn between 21 and 28 credits to graduate. Most states and schools require a minimum of 23 or 24 though, so make sure you check these out before starting high school planning.
What are high school credits?
High school credits are earned when students pass a high school subject. Students can earn credits for each subject they take, but not all of them will have the same weight.
There are 2 types of credits: required and electives. The required credits are the same for everyone but with electives you can really personalize your learning journey.
Stepmojo is an online high school learning platform that's covering both types of credits.
I will illustrate a way of getting 26 credits in 4 years of high school (about 1 credit/year/subject). You will have to do your own research and decide how many credits your student will need to graduate.
Required Credits
4 credits for English
4 credits for Math
4 credits for Science
4 credits for Social Studies
1 credit for P.E.
0.5 credits for Health
Elective Credits
Choose 9 electives for the remaining 8,5 credits.
fine arts, technology, speech, animation, music, foreign languages, etc
Diploma Programs
There are various types of diplomas to graduate from high school. Depending on your student's capabilities and preferences for colleges, you have various options.
General Diploma– the most common, for students that meet the standard graduation requirements.
Honors Diploma – students take more advanced classes and get more credits while maintaining a high GPA score.
Occupational Diploma – for vocational programs.
Certificate of Attendance – for students with disabilities.
GED (Graduate Equivalency Degree) – for students that fail to graduate from a regular high school for various reasons.
In order to get a General Diploma, students must have a minimum of 21-24 credits, but this varies by state, so make sure you check that out.
For an Honors diploma, students need 26-28 credits. This again varies by state so it depends on your final aim as well. More selective colleges might require more credits.
With Stepmojo you can ensure your students get the necessary credits for graduation and they even offer dual enrollment and AP classes to help your student on their college path.
College route and college credits
This might be an even more daunting task because in order to work towards gathering college credits (and showing college readiness) you need to have at least a general idea of the college route your student will take.
Some colleges accept credits; for others, too many dual enrollments might be deterrent; some accept dual enrollments and not AP courses.
I would get a guidance counselor before attempting to choose any of these options, as taking the wrong type of classes that won't be recognized means a waste of time, money, and effort. Ideally, by having a list of top 3 colleges of your choice, you can find someone to help you navigate the complex requirements of these.
Depending on the college and its requirements, too many credits can be an issue. But being homeschoolers, dual enrollments, and AP/CLEP exams might be the only clear markers that your homeschooled high schooler is ready for the rigorous college classes.
I love that Stepmojo is offering both dual enrollment and AP courses and they have a lot of interesting options to choose from!
Getting college credits during high school can mean fewer years in college (which means less money spent) or more time to focus on those subjects that matter to the student during college– having already completed the required credits for general subjects that aren't important for them.
But getting too many credits can mean your student might lose their right to apply for a scholarship. So tread carefully and have a clear plan made before you start on this route.
Ideally, you don't want kids to take more than 30 credits for college. But there's more to it.
If your aim is an Ivy-league college, know that these credits do not transfer and these colleges don't care for them!
Dual enrollment
Did you know that high school students can take college classes? These are called dual enrollments or dual credits and are usually introductory college courses.
Dual enrollment earns students both high school and college credit. This way, students already have college credits before even setting foot on the campus.
Unlike AP classes, which are taught by high school teachers, dual enrollments are taught by college professors. These classes also offer students the opportunity to get used to college-style teaching and classes.
Note that some colleges will accept dual enrollment credits but not AP credits.
AP or CLEP exams
Both these exams can earn students college credits from high school, so they are a great option for homeschoolers that aim for selective colleges (not Ivy-league, though).
AP and CLEP exams are designed by the College Board (the same board that administers the SAT) to show college readiness.
AP, or Advanced Placement courses are a type of introductory college courses aimed at high school students.
CLEP courses are aimed at adults returning to school but are available to anyone. They differ from the APs in format, availability, and acceptance.
You can read more about the differences between these two options on the College Board page.
AP exams
for high school students and homeschoolers
courses for prep
widely available exam locations
widely accepted
only at specific dates
38 exams offered
CLEP exams
for adults, college students, homeschool and high school students
no courses
less testing locations
year-round
34 exams offered
Online high school classes and credit options
This is another overwhelming step: choosing the right classes to attain your ultimate goal.
Our aim is to homeschool until graduation. That for us translates into an online high school and classes. There are a lot of courses and options available but most of them don't meet our rigorous requirements. So how can you make sure the courses you choose are credit-worthy?
The first step is to ensure the classes offered are eligible for high school or even college credits. Then you need to consider if you want self-paced or live classes or even a blend of the two. And if accreditation matters to you or not.
Don't forget to also consider if your student would need college recommendations from any teachers. If that's the case, you need to make sure your student has access to live teachers they can get to know better.
I love the blended approach, where students learn from videos or text but they also get live classes and teachers they can contact for help and discuss more. This is exactly what Stepmojo offers.
Their teachers meet regularly with the students and give personalized feedback and support while students interact with their classmates.
Free, high school/college credit classes
The most known credit-offering free platforms are edX and Coursera, but it can be hard to know what courses to pick, and not all courses are rigorous or high quality (I've tested a couple of them myself, including one on writing).
The greatest drawback is that, unlike Stepmojo, these free platforms don't guarantee teacher support, but instead rely on forums for help.
If the students get stuck, they will have to figure things out on their own. And there is no live interaction between the student and the teacher. So teachers don't know their students, therefore they can't offer recommendation letters if you need any.
By having no live interaction, students miss the opportunities to develop their communication skills or work in a team.
That's why I think choosing a platform that can guarantee access to live teachers (as if your student was participating in real-life classes) is essential for high school at least for some subjects.
Stepmojo classes
Stepmojo is an online learning platform that curates high-quality high school courses from reputable institutions and teachers into live classes that they offer through Canvas, a well-known learning platform.
Their courses are offered in a live synchronous format. Each course is one semester long (some are a year long, too) and the teachers and students meet multiple times per week, allowing students to interact with their teacher, have rich discussions with their classmates, and receive personalized feedback and support.
Stempojo is great for students that are passionate about a subject and need access to special classes in order to grow in their personal interests, academic goals, or career paths. Their teachers even offer college recommendation letters!
Here are a few of the STEM classes offered for Fall 2022 (check the end of this article for discount offers!):
Core STEM classes:
Algebra 1
Algebra 2
Geometry
Physics
AP STEM Classes:
AP Calculus AB
AP Computer Science A
AP Computer Science Principles
AP Physics 1
STEM Electives:
Animation
Python Programming
Game Design
Why choose Stepmojo?
⭐️ Guaranteed quality: Stepmojo has a rigorous process of curating the content they offer to ensure that every single class follows a thoughtfully-planned curriculum, and is taught by engaging teachers who are experts in their subjects and experienced in leading effective virtual classrooms.
⭐️ Live instruction: Stepmojo courses are offered in a live synchronous format which means teachers actually meet with the students and talk to them every week.
⭐️ Positive learning environment: all Stepmojo's classes are held in a safe learning environment and they work hard to ensure there's no bullying or other problems.
⭐️Soft skills development: these classes are full of rich discussions with teachers and peers, building skills in teamwork, communication, and leadership.
⭐️Curriculum and accreditation: All Stepmojo classes are accredited.
⭐️ College prep and recommendations: Stepmojo offers several AP and dual enrollment classes for which students can get college credit. Students also get plenty of live interaction and opportunities to build a relationship with their teachers, who would be able to provide recommendations for their college applications (at no additional cost).
Inside a Stepmojo course
In Canvas, students can easily navigate between assignments, resources, documents, and their live classes. Everything they need to do is neatly organized into weekly steps and they even have a calendar available for use inside Canvas.
The live classes are held on Zoom and students can also make use of Nearpod to see the visuals from the teacher during the class.
For grading, students will participate in live classes, seminars (student-lead discussions), and quizzes.

There's extra support offered in multiple ways: from their teacher, from college tutors (who help with planning), or even from learning coaches.
Stepmojo discount
For those that want to give Stepmojo a try, I have a special discount code for my readers 50monkeyandmom, that's valid until September 1st, 2022. Know that this applies on top of the $100 off if you register by August 1st, 2022.
Conclusions
I know high school, college, and credits can all seem impossible to navigate. That's why we should all have solid plans before embarking on this complex journey.
I am grateful for programs like Stepmojo that actually cherry-pick the best courses and professors out there to help us navigate the confusing world of online high school classes.
What are your plans for high school and college? Did you start researching yet? Let me know in the comments, and let's talk about this.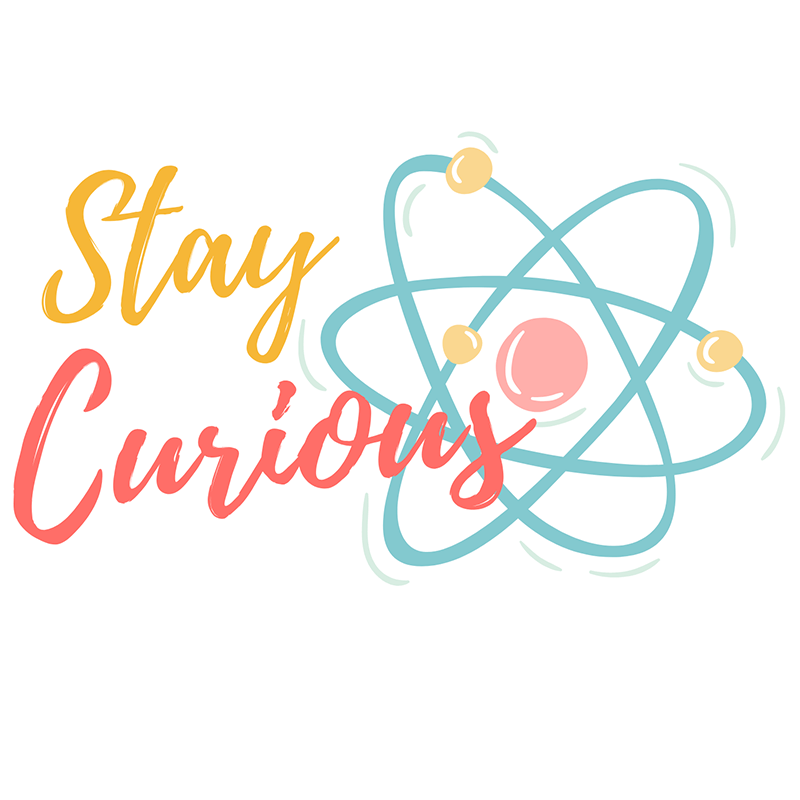 This post may contain affiliate links. By making a purchase through these links, I get a small percentage for the item you bought while the price stays the same for you. Thank you for supporting me.
As an Amazon Associate I earn from qualifying purchases.
Read my Disclosure to find out more about how I support my website and how you can help.