Laugh and Learn with WordUp! The Vocab Show| Review | The Ultimate Vocabulary Booster
Never had I thought I would see my 6th grader excited to learn vocabulary! But this is what happened to us with WordUp! The Vocab Show, a gem of a vocabulary program that would spice up your cumbersome vocabulary lessons.
In this review, I'll share everything you need to know about WordUp! The Vocab Show by Compass Classroom, and how it has helped my 6th grader expand his vocabulary with a smile on his face.
Of all the vocabulary curricula we've tried, this one stands out as the most enjoyable and engaging by far!
At A Glance – WordUp! The Vocab Show Review
Summary:
If you're looking for a vocabulary program that's more engaging than a typical textbook, you might want to check out WordUp! The Vocab Show. This video course teaches Latin and Greek roots in a fun and interactive way, helping students expand their vocabulary for literature, science, and standardized tests.
But what really sets WordUp! apart is the instructor, Dwane Thomas. With his unique teaching style, he brings words to life and makes learning fun. Your children will be laughing out loud while they absorb new words and concepts.

Read the full review to see if Word Up! is right for your family.
Our rating:
Grades: 5-12
Style: video-based
Type: neutral/light Christian words & references
Components: video lessons, online quizzes, and flashcards
Price: $ 25-80
Formats: video
This is a sponsored post. I was given the product to review and I might have been compensated for my time. I would never endorse or recommend programs we wouldn't use ourselves. Read more about it in my Disclosure.
Pin this image to read the article later. 📌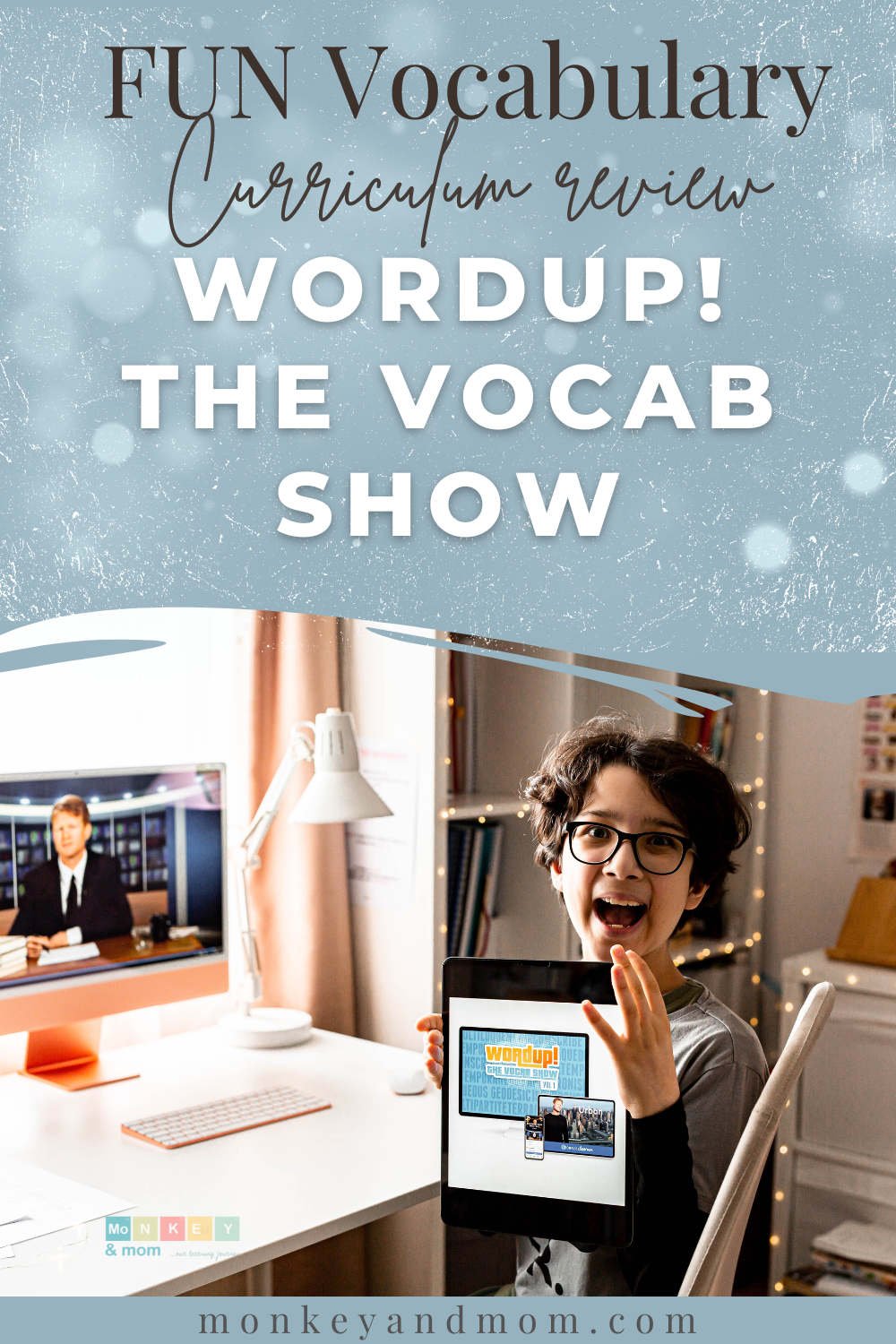 What is Compass Classroom?
Compass Classroom is a Christian curriculum provider that was born to support homeschooling families. Their materials are mainly aimed at middle and high schoolers and they cover a lot of subjects, from science to language arts and even filmmaking and audiobooks.
This company started creating educational videos specifically for homeschool families back in the summer of 2010. With a philosophy that videos should be both educational and entertaining, Compass Classroom strives to make learning engaging and fun. But they also offer an array of textbooks and other physical resources for homeschoolers.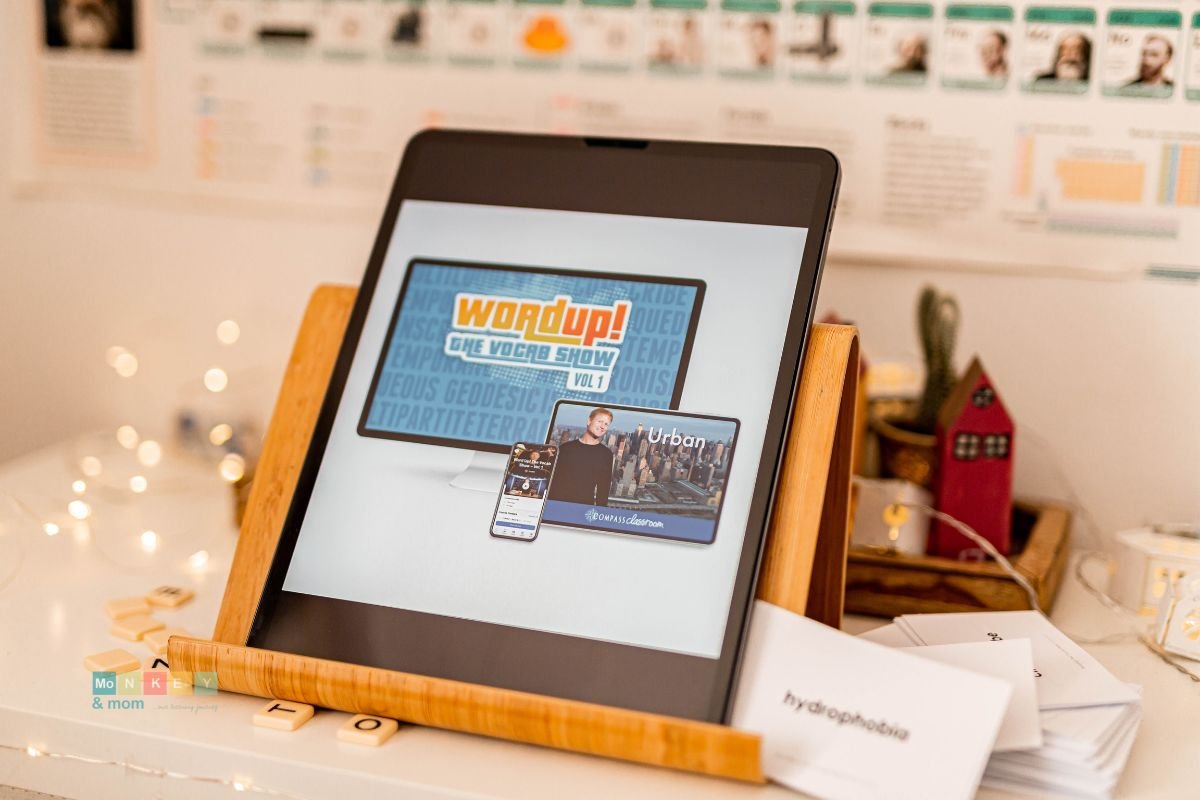 They understand that some subjects can be difficult to teach, so they aim to fill in those gaps with their comprehensive video series which can be used as supplemental materials for any curriculum you choose.
If you're a homeschooling parent looking for quality educational resources, Compass Classroom is a great place to start.
Membership and more
Compass Classroom understands that every homeschooling family has unique preferences when it comes to their learning materials. That's why they offer multiple options for accessing their comprehensive courses.
Whether you prefer digital downloads or physical products, they've got you covered. And if you're looking for the ultimate homeschooling solution, their membership program provides access to over 50 courses and products.
So, whether you're looking to supplement your current curriculum or build your own from scratch, Compass Classroom has everything you need.
Why is Vocabulary Important?
Learning vocabulary is a crucial aspect of education, as it plays a key role in reading comprehension, writing skills, and effective communication. A strong vocabulary helps students to understand and express themselves better, making them more confident and successful in their academic and professional lives.
In addition, research has shown that there is a strong correlation between vocabulary size and cognitive ability. The more words a person knows, the better they are able to process and retain information, think critically, and solve problems.
A study published in the Journal of Educational Psychology found that students with larger vocabularies performed better on standardized tests of reading comprehension and general knowledge. The study also found that vocabulary size was a better predictor of academic success than other factors, such as parental education or socioeconomic status.
Building a strong vocabulary is crucial for success in many areas of life, from academic achievement to effective communication.
While vocabulary instruction can sometimes be dull and tedious, there are programs like WordUp! The Vocab Show that can make the process fun and engaging.
By incorporating humor, engaging visuals, and a lighthearted teaching style, WordUp! offers a refreshing approach to learning vocabulary that can help students of all ages expand their word knowledge and improve their overall communication skills.
If you're looking to enrich your vocabulary curriculum, give WordUp! a try and see if it's the right fit for your family.
WordUp! The Vocab Show – A WordUp! Review
"I want to see more!" those were the exact words I heard Marc say when I played a sample of WordUp! The Vocab Show for him one evening. I was just debating whether this program would be a good fit for him and was curious to see what the hype around it was all about.
These aren't words you'll often hear from a 6th grader's mouth when it comes to learning…. well… anything really. And especially NOT boring, Greek and Latin roots as part of their vocabulary instruction.
That's why I chose to start my whole review with this powerful statement. Can you imagine what followed? Marc is now watching 1-2 or even 3 episodes of WordUp! at once, usually as evening entertainment. What's even more shocking to me is how much he actually remembers from it!
If you prefer watching a video version of this blog post, you can check out my YouTube video on WordUp! The Vocab Show:
What are the components of WordUp! the Vocab Show?
WordUp! The Vocab Show is an engaging video-based program that is perfect for students who are visual and auditory learners.
The program is divided into three volumes, each containing 10 lessons with over 20 English words in each lesson (10 from Latin and 10 from Greek). This means that each volume covers a staggering 200 words, and the complete program provides students with a total of 600 words!
Video Lessons
WordUp! The Vocab Show consists of video lessons, vocabulary lists, worksheets, quizzes, and answer keys.
The videos are engaging and include humorous skits, pop culture references, and memorable examples to help students remember the words. With the video format, it's easy to pause, rewind, and replay any parts that need extra attention, making it easier to absorb and retain the new vocabulary.
I like that the screen behind the host is always showing the word and a video background shows a visual connected to the word.
The videos for the 3 volumes of WordUp! vary between 14 and 22 minutes each, making them easy to go through in a single sitting.
Reviews and Tests
At the end of each video lesson in WordUp! the Vocab Show, kids have the option to take two reviews and two quizzes – one for Latin roots and one for Greek roots – on Quizlet. This feature allows your child to practice and reinforce their newly learned vocabulary words.
You can print the tests out if you want to and Quizlet offers various other features to combine or print the quizzes and cards.
Flashcards
Additionally, Compass Classroom provides free PDF printable flashcards to support kinesthetic learning. These black and white flashcards are easy to work with and can be used for both Latin and Greek roots.
Free Samples
The best part is that the program offers free samples of each volume on their website. This allows parents and students to get a feel for the course and decide if it's the right fit for their homeschooling needs.
Check the 3 volumes available below:
About Dwane Thomas – the author of Word Up!
Dwane Thomas is a man of many talents and interests. He is a well-known author and teacher who has made it his mission to help others learn Latin through his series of educational programs, including the well-known Visual Latin.
His personal story is impressive and you can see his passion for learning and teaching languages develop with him through the years from his story. Growing up all over the world, Dwane developed an interest in languages from a young age. After moving to Germany, he decided to learn German and then later became fascinated by Latin and its influence on the English language. Despite not learning Latin in college, he taught himself the language and eventually enrolled in a local high school class to continue his studies.
Dwane Thomas is not only an expert in Latin but also the creator of the etymology series WordUp! which is a unique program that helps students learn the roots of English words from Latin and Greek. Dwane's approach to teaching is anything but dry and boring. He knows how to draw in students and keep them engaged through his use of humor, pop culture references, and unforgettable examples.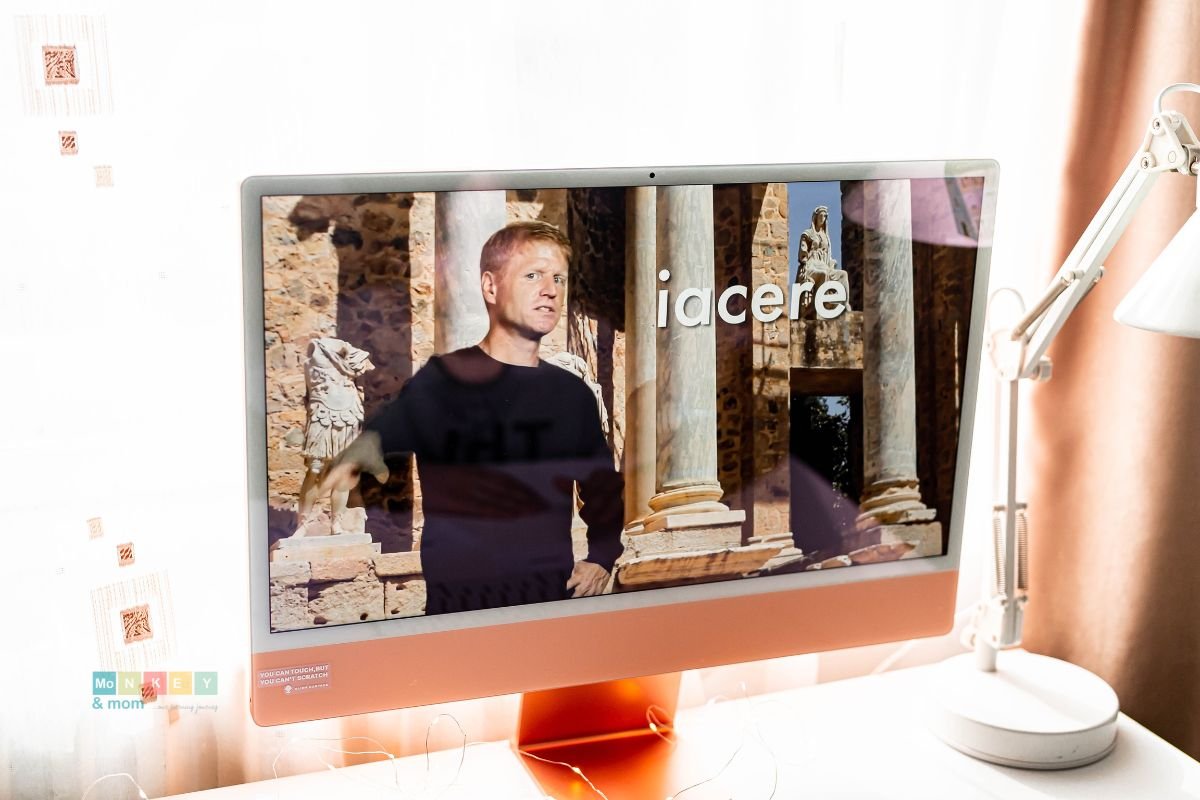 Through his videos, Dwane manages to make learning the roots of words fun and exciting. He understands that students have short attention spans (especially when it comes to dry subjects) and need to be engaged to retain the information. By making the videos humorous and captivating, he keeps students interested and focused on the content.
Dwane's teaching style is one that students love, and parents appreciate. He has a knack for teaching and reaching kids, making learning enjoyable and memorable.
What's so different about this vocabulary program? – What we love about Word!Up
WordUp! The Vocab Show is not just another vocabulary program you toss in a corner hoping your kids will pick up someday. It's an engaging, binge-worthy series that will have your children begging for more … and even some adults (though I would never admit it publicly).
If you're curious to know why I believe this is a perfect way to teach vocabulary or enrich the vocabulary program you already have, check out my top 4 points on why I feel this program is an amazing vocabulary curriculum choice for middle and high schoolers:
⌦Word Up! is fun and memorable
Unlike many other vocabulary programs, WordUp! is not about boring lists of words to memorize. Dwane Thomas uses humor, storytelling, and creative examples to help students remember the meanings of words. The videos are visually engaging, and the quizzes are interactive, providing instant feedback.
The playfulness of WordUp! starts at the beginning with Dwane Thomas pretending to be 4 different characters in a show:
Dwane Thomas, the creator of Visual Latin, feels a bit self-important and says he doesn't have time to teach kids words, but he'll throw a word root at us. He's always doing something else so the viewers would feel like they are interrupting him. But the situations always connect directly to the word roots. For example he's in a big city holding a map and asking directions and he hastily tells kids they will learn about urbs and polis.
The show host who is always envious of Dwane and is a bit skeptical and impulsive throughout the show.
The Latin expert and the Greek expert are 2 different characters of Dwane that each give kids 10 English words derived form Latin or Greek.
The situations Dwane finds himself into are funny and he uses just the right amount of silliness to appeal to older students in middle and high school. I thoroughly enjoy watching and listening to him along with my son.
This is why I feel the greatest asset of Word Up! is that it's fun! If you have never heard Dwane Thomas teach, it's high time you heard him. He's silly, engaging, and knows exactly what buttons to push to have kids eating vocabulary roots out of the palm of his hand.
If you don't believe me, try the first video:
⌦Word Up! is accessible and binge-worthy
The Word Up! series is so engaging that students will want to watch multiple videos in one sitting. What can be simpler for a parent?
When it comes to ease of use, there's nothing easier and more straightforward! Simply log in, access your courses, watch the videos, and complete the quiz if you want to.
I love that my middle schooler can do this independently, from anywhere, since this program is not textbook-dependent. It will stream on your phone, tablet, PC or TV.
I would say that the videos are suitable for almost all ages, from elementary school students to adults. Dwane Thomas uses simple language and provides clear explanations, making it easy for anyone to understand and learn from the videos. If you want to play this for younger children though, they might not get the meaning of some jokes, so I recommend you watch with them and provide additional help where needed.
Another feature I love for the online course is that you can reset the course if you need to, making this ideal for use in families with multiple children.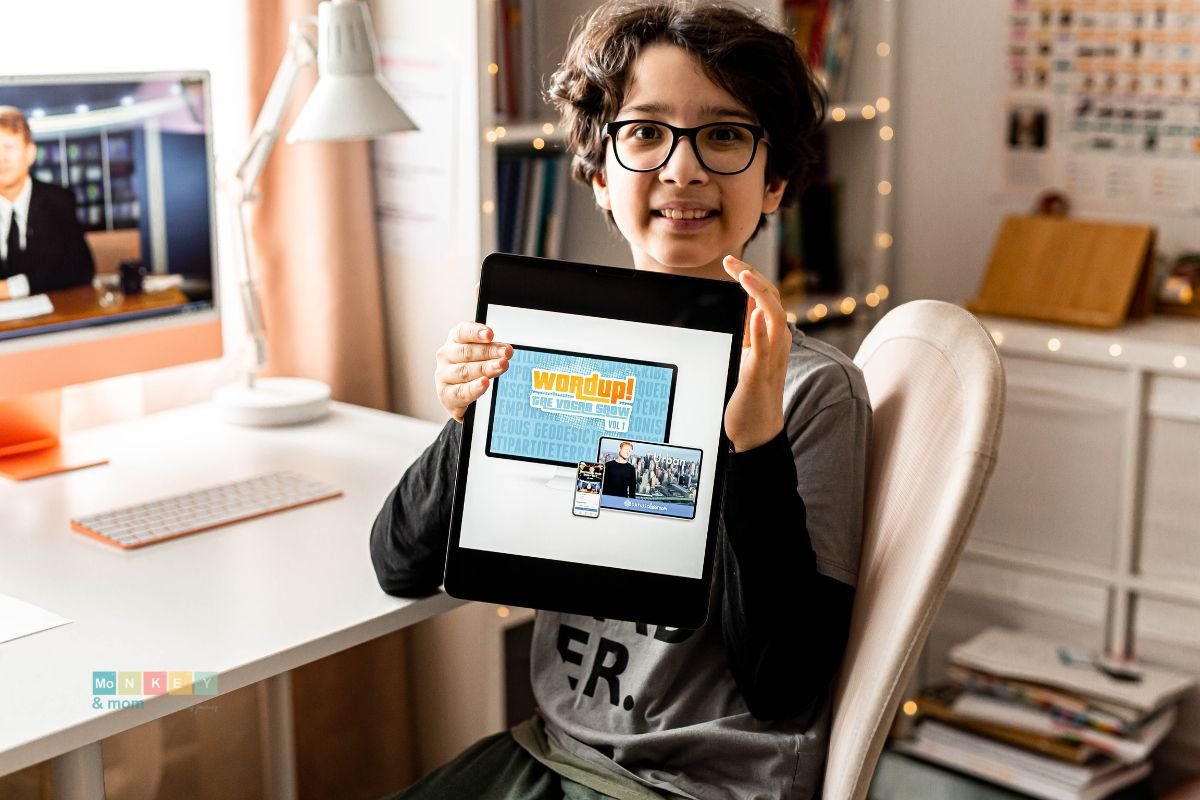 ⌦Word Up! builds connections between words
Unlike traditional materials for learning vocabulary, I like how Dwane doesn't just randomly pick words for each lesson. Instead, he carefully selects words that are related to each other, building connections between them. This approach helps students see how words are interconnected and can help them remember the meanings of words more easily.
When you pair up engaging and silly videos with connected words and strong visuals, you get a sure recipe for success in learning a usually bland part of language arts: vocabulary.
Dwane's unique approach to teaching vocabulary also involves using funny and relatable examples to help students remember the words and their meanings. For instance, when explaining the root "iacere" from Latin, he connects it to the word "jet" by explaining how a jet of water is like a stream of force. He then connects "jet" planes to "trajectory" by using the example of an airplane's path in the sky. Similarly, when explaining "ballistic," he uses a humorous scenario of a catapult launching a boulder and the ensuing chaos that would occur when "your neighbor will go ballistic because you destroyed his car".
I love how smoothly the passage between one word and another is done by choosing connected words and by using fun examples to make the words memorable. Dwane also explains the different meanings a single word might have in different context or if used as different parts of speech. In the above example a "ballistics expert" and "going ballistics" illustrate this perfectly. He's also explaining how an "adjective" is something we throw next to a noun, making the root word "iacere" and grammar stick at the same time in student's minds.
I appreciate that this is a well thought-out program that doesn't just throw random words and word lists together. It focuses on making connections and recalling the information faster.
⌦WordUp! is great for all types of learners
Video-based learning is a powerful tool, especially for visual and auditory learners. The videos in Word Up! are short, entertaining, and packed with information. Students can watch them again and again, as many times as they need to fully understand the meanings of the words.
And to make it attractive for kinesthetic learners, read Compass Classroom's article titled 10 Ways to Make WordUp! Stick which provides ideas on how to make the most out of WordUp!, an engaging and fun vocabulary curriculum that focuses on Latin and Greek roots. The author suggests 10 activities to cater to different types of learners, including creating personalized videos, making flipbooks, creating mind maps, doing fill-in-the-blank worksheets, playing toss-a-ball games, creating word search and crossword puzzles, using Quizlet flashcards and match games, and more. The activities can help make learning vocabulary more enjoyable, interactive, and effective for upper elementary and middle school students.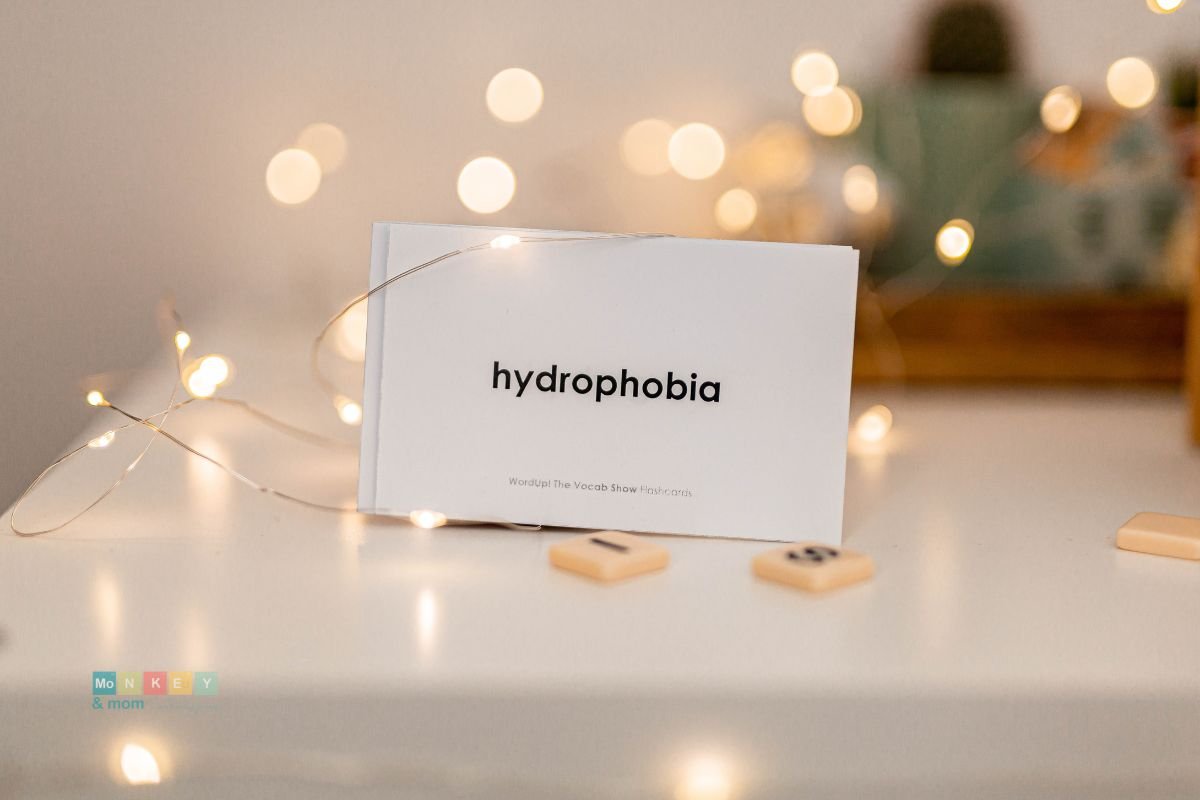 FAQs about WordUp! The Vocab Show
I've tried to cover up as much as I could in my article, but here are some additional questions you might have.
What grades does WordUp! cover?
WordUp! from Compass Classroom is intended for 5th to 12th grades, but I think it can be used with younger students if they are interested in learing etymology and new words. As long as you are there to offer support, this program can be adapted to almost any age,
Is WordUp! secular?
Compass Classroom is a Christian company and most of their materials reflect that. While WordUp! is not completely secular, it's not overabearingly religious either. Some of the words describe Christian terms or concepts, but they are not frequent. The program focuses primarily on teaching vocabulary, and any references to religion are secondary to that goal.
How can I turn WordUp! into a complete curriculum?
Depending on what your student age is, I feel that WordUp! is enough on its own to constitute a full curriculum for elementary and the first years of middle school.
You can transform it into a full vocabulary curriculum for high school by pairing this up with other curricula for language arts, or by generating tests and worksheets to match the wordlists of WordUp!
How we use WordUp!
Because Marc absolutely adores this program, I just let him explore it at his own pace for now. I was surprised to see he found the Compass Classroom's Quizlet games and tests engaging and interesting enough to do them on his own.
Since this year we're already using Vocabulary from Classical Roots, another program we like a lot, Word Up! The Vocab Show complements this curriculum perfectly! We found that it covers many of the classical roots we already studied from Latin and Greek and adds many more to the list.
Marc loves playing with the flashcards provided and I am so grateful I didn't have to spend hours to create them myself. I chose to print these on colored paper by lesson so we can repeat them as needed throughout the year.
Conclusion
I wasn't expecting to like WordUp! as much as we did, but Marc is absolutely smitten with it and I am so happy we found a way to not only enrich but complement our current vocabulary curriculum.
What stood out to me is how lightly Dwane Thomas managed to treat such a serious learning topic, without sacrificing the depth of knowledge being conveyed. His sense of humor and engaging teaching style made learning vocabulary fun for my 6th grader.
I'm surprised at how much Marc has learned from this program by just watching the videos casually, when he felt like. He always ended up watching at least two episodes at a time because he couldn't get enough of it. I think there's no better way to convey how much we appreciate this vocabulary curriculum and ow happy I am we stumbled upon it.
In summary, WordUp! The Vocab Show exceeded our expectations and proved to be a valuable addition to our vocabulary curriculum.
I warmly recommend giving it a try and experiencing the fun and effective teaching style of Dwane Thomas. It would be a shame to miss on such a great program if it does end up being a good fit.
Do you already use WordUp! or something else for vocabulary? Let me know in the comments.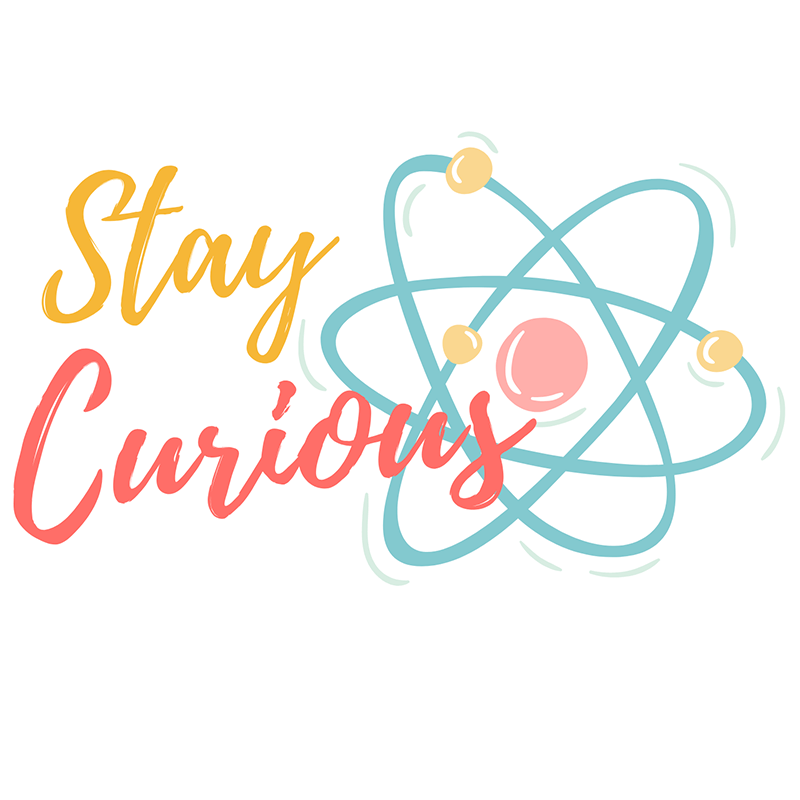 This post may contain affiliate links. By making a purchase through these links, I get a small percentage for the item you bought while the price stays the same for you. Thank you for supporting me.
As an Amazon Associate I earn from qualifying purchases.
Read my Disclosure to find out more about how I support my website and how you can help.