From Novice to Word Wizard! Wordela Homeschool Online Vocabulary App | Review
We all know vocabulary is an important tool in communication. But many times, in our homeschool, we tend to ignore teaching or implementing it.
We assume children learn it from exposure, from great literature, and from all sorts of communication being carried around them.
There are countless vocabulary curricula out there, and we might go through them as we move from grade to grade. But if you're anything like me, you worry whether what's between those pages is in your child's lexicon at the end of the school year.
Here's a helpful homeschool vocabulary app, so you're sure that those words aren't easily forgotten. Stay with me as I review Wordela Homeschool, a vocabulary app that will change the way you teach this subject in your homeschool.
In this comprehensive review, we'll delve into the features of this cutting-edge program designed specifically for homeschoolers and we'll look at how we can accelerate vocabulary retention at home!
This is a sponsored post. I was given the product to review and I might have been compensated for my time. I would never endorse or recommend programs we wouldn't use ourselves. Read more about it in my Disclosure.
Online Vocabulary App Review – Wordela Homeschool
Summary: Wordela Homeschool is a vocabulary app that offers various activities, lessons, and even games to learn new words. It has a massive index of 145,000 words and offers courses, flashcards, and much more.

Wordela's AI-based algorithms increase learning by up to 70% and offer personalized learning tailored to your exact needs.
It is compatible with various devices and it syncs across them all.

Wordela Homeschool is recommended for students, adults, and those learning the English language, and can significantly improve vocabulary within one week of using it for 10-15 minutes per day.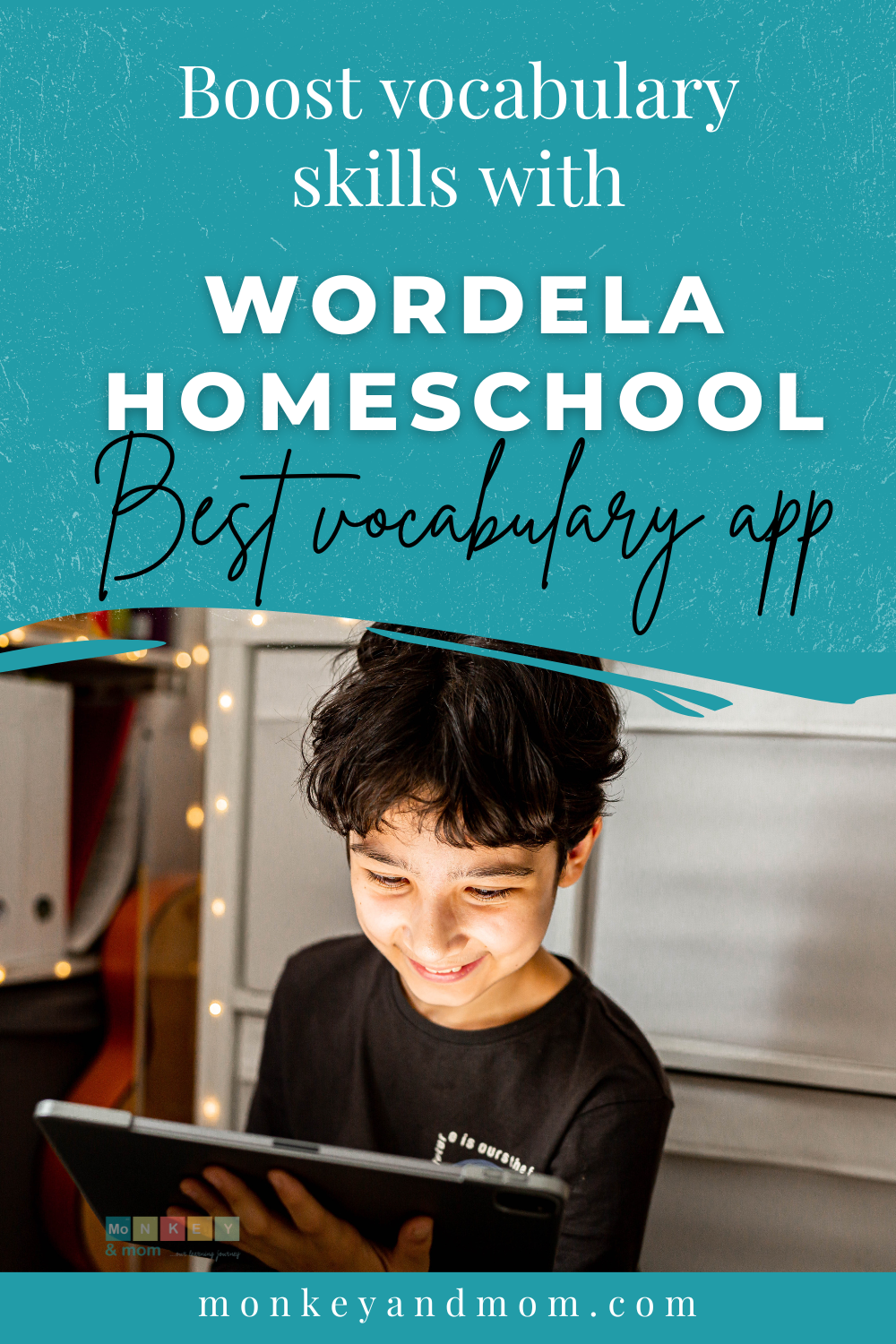 Pin this image to read the article later. 📌
Our rating:
Grades: 4-12+
Style: online vocabulary practice tool
Type: secular
Price: $9/month
Formats: app
Why is having a good vocabulary command so important?
We all know that a strong vocabulary is critical to successful communication.
So what could be more crucial in our homeschooling than equipping kids with a vast and diverse vocabulary? A rich vocabulary not only empowers children to express themselves eloquently but also enhances their reading comprehension, writing prowess, and overall cognitive development.
But why is vocabulary so important, you ask?
A strong vocabulary goes beyond just effective communication. It opens doors to success in academic and professional settings, too.
Think about standardized tests, like the SAT and GRE, that heavily rely on vocabulary knowledge. By building a robust vocabulary, we're giving our children a head start in acing these exams and setting them up for future academic achievements. Plus, in the professional world, individuals with a strong command of vocabulary often excel in areas such as public speaking, writing reports, and collaborating effectively with colleagues.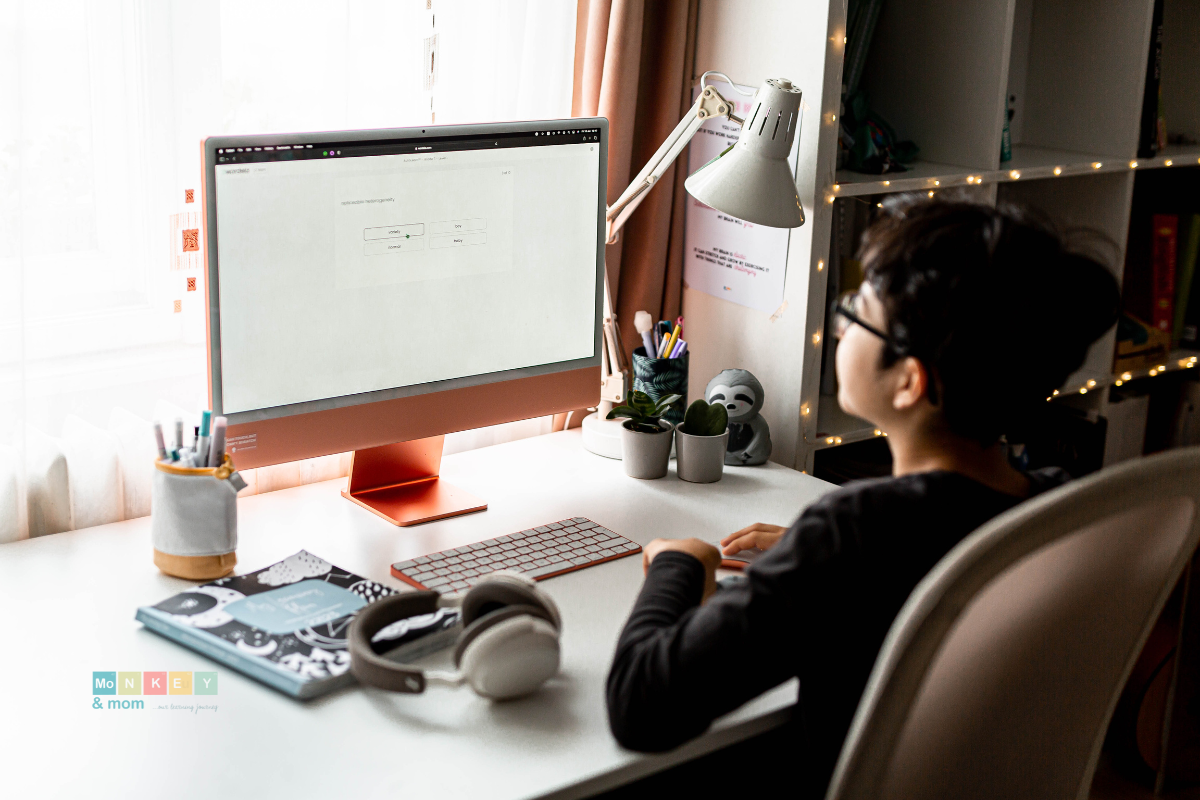 One of the most powerful tools we can equip our kids with is a well-developed vocabulary. So, what are some of the incredible benefits that come with expanding our linguistic prowess?
Communication
Have you ever heard a speaker you immediately felt drawn to? Read a book you couldn't put down?
The common denominator of successful communication is vocabulary! Imagine your child expressing their thoughts and ideas with eloquence and precision. A strong vocabulary enables them to express their feelings, speak their mind, and have meaningful discussions. It boosts their confidence and enables them to connect with others effectively.
Comprehension
A rich vocabulary enhances reading comprehension by allowing your child to grasp the subtle nuances of texts. They can decipher complex words, comprehend intricate concepts, and fully immerse themselves in captivating narratives.
This skill will serve them as they grow and are faced with an increasingly fast world full of information. With excellent comprehension and analyzing skills, they can discern between sources of information and quickly decide which ones are credible.
Cognitive development
Did you know that building vocabulary also stimulates cognitive development? As your child learns new words and their meanings, they strengthen their mental faculties, including memory, reasoning, and problem-solving skills.
Expanding their vocabulary provides a mental workout, boosting their overall cognitive abilities.
Excelling in academic pursuits
A strong vocabulary is a valuable asset in academic settings. It equips your child with the language tools necessary to excel in various subjects. Whether it's understanding complex scientific terminology, dissecting historical texts, or analyzing literary works, a robust vocabulary lays the foundation for academic success.
Acing standardized tests
It's no secret that all standardized tests measure vocabulary and comprehension first and foremost. We all know that many standardized tests, such as the SAT, ACT, and GRE, assess vocabulary skills. Having a good vocabulary helps your child answer difficult questions with ease. It builds their confidence and increases their chances of achieving impressive scores.
Vocabulary Builder App – Upgrade Your Vocab Approach
Now, let's address a common concern.
As homeschooling parents, we might worry whether the vocabulary we teach throughout the year truly sticks with our children. We want to ensure that the words they encounter in their studies become an ingrained part of their lexicon. But oftentimes, the moment you close the vocabulary curriculum, words fly out the window, never to be used again.
While forgetting is a normal part of learning, I know we all wish we found the magic solution to improve vocabulary retention at home. So should we ask our kids to mindlessly memorize lists of words and bore them to death with drills?
A resounding NO!
If you've been around for a while, you know I am not a proponent of rote memorization, but rather of understanding and retention through exposure. So what solution did I find to improve vocabulary retention? Spaced repetition, and I have just the vocabulary app for that!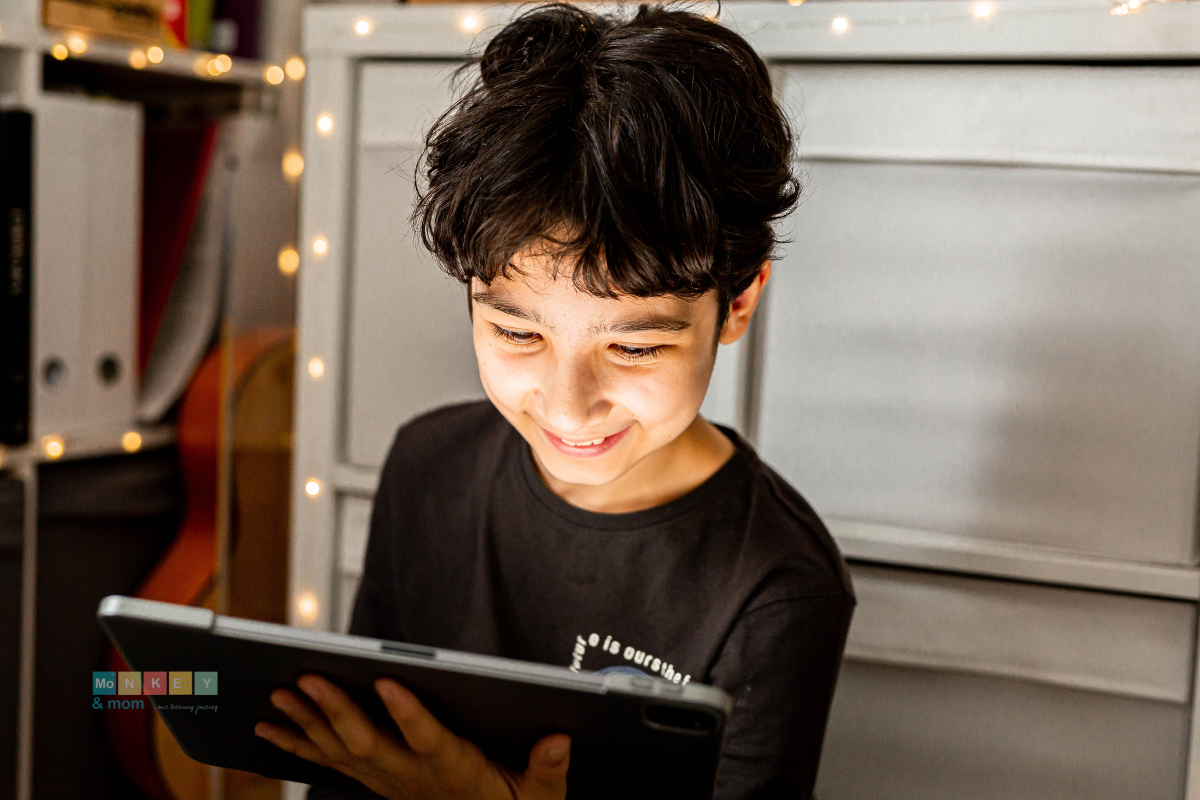 Wordela Homeschool is a vocab improvement app that steps in to save the day! It's a recent discovery of ours that we are already making use of as we wrap our first year of middle school (see our 6th grade curriculum choices).
With Wordela Homeschool, vocabulary practice becomes exciting and effortless. Your child's progress is tracked inside the app, and you have the flexibility to create customized lists tailored to your curriculum.
So let's have a closer look at what this vocab improvement app offers.
Wordela Homeschool Review – Vocabulary App
Wordela Homeschool is not just your ordinary English vocabulary program. It's a program designed to help expand your kids' vocabulary, crafted by the masterminds behind Typesy, a beloved typing program for kids.
Vocabulary is more than a subject to tick off your homeschool list. It's a way to gauge your kids' education, success, and even a gateway to better opportunities as they navigate life beyond homeschool years.
---

"[…] every time you speak, people use your language to instantly "tip them off" about how educated, competent, and successful you are. It's not surprising, therefore, that study after study has shown that a powerful vocabulary is directly linked to success, status, and income.

— Wordela
---
Pricing and availability
Wordela Homeschool is aimed at homeschool families and it will soon be available for both iOS and Android users. Momentarily it's available as a browser app for everyone and you can download it from Google Play if you have an Android tablet or phone.
This vocabulary learning app is available for all the members of your family. One account covers up to 5 members, each with multiple synced devices. How cool is that! This is an absolute steal for the value it offers to families with multiple kids.
There's a 7-day free trial (which requires a credit card) and after the trial period ends, your monthly subscription will only be $9/month.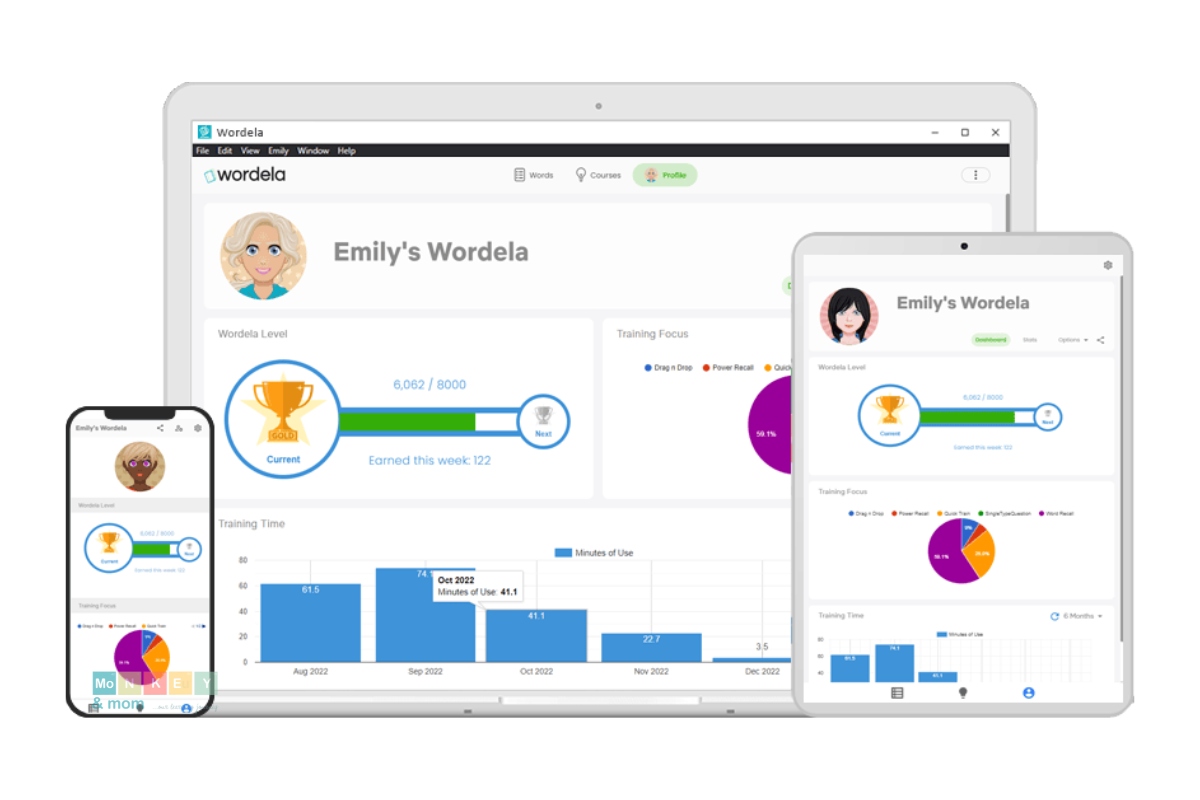 Program features that help you learn vocabulary
One of the best vocabulary approaches is learning through exposure, and this means smartly-spaced repetition. This is exactly what Wordela Homeschool brings to the table, wrapped in a clean learning app that monitors progress, and adapts as needed to help students learn new words. This app also entices learners with a gamified experience and point-system to motivate them.
I love this comprehensive vocabulary app that makes learning English vocabulary a breeze! Whether you want your kids to learn new words, learn business English, have them ready for standardized tests, or master the K12 academic vocabulary, this is an app that will help you reach your goals.
Wordela Homeschool is a powerful tool that has a lot of features! I am still discovering them, but I want to share with you the most notable aspects of this vocabulary improvement app.
And as a side note, I am using this to improve my vocabulary as well. So parents and the whole family can use this app to help them learn words!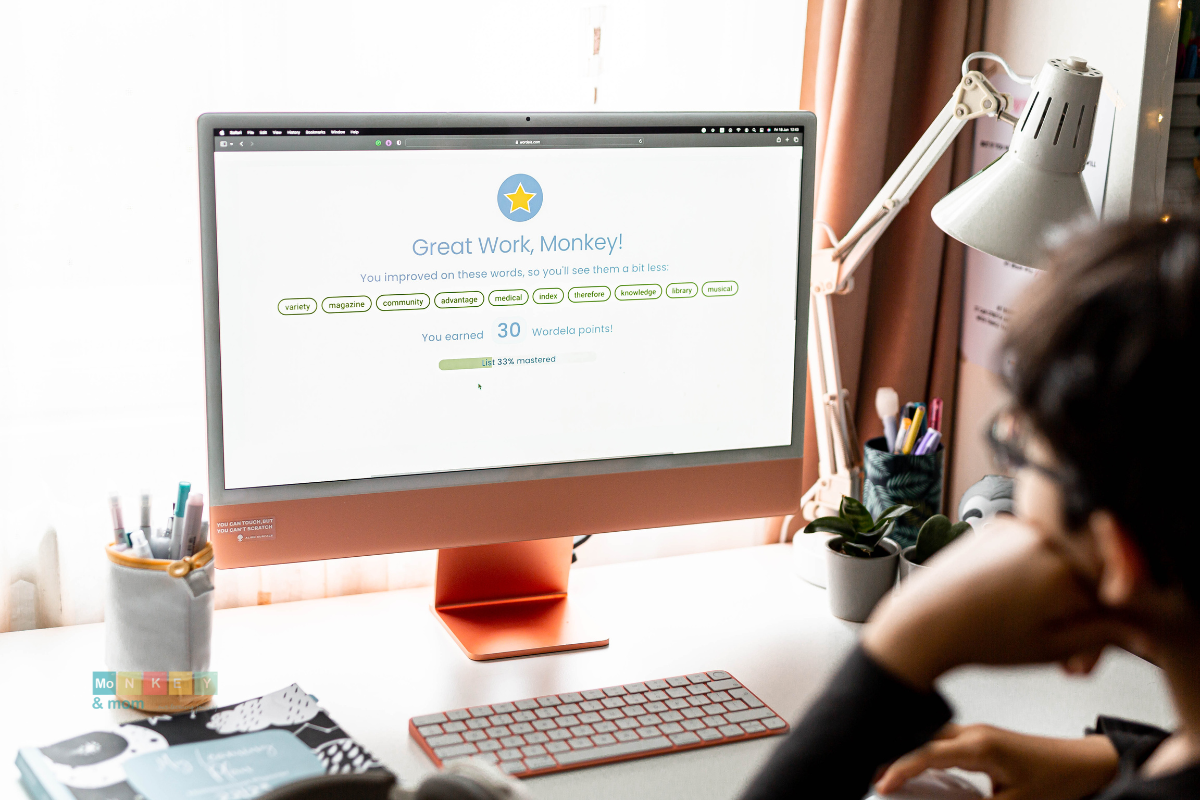 Parent and student Dashboard
This is the hub for all your interaction with Wordela Homeschool. Within the app, there's a parent dashboard where parents can create profiles for their students. There's no need for an e-mail address if your children don't have one yet, which is a feature I appreciate.
Everything about setting up the accounts and using the program is so streamlined and easy and I love the clean look of it all.
And the dashboard is also where you get all the cool tools to get you started in your vocabulary journey, so let's have a look at the app features next.
AutoLearn
Wordela Homeschool is designed to help you learn and expand your vocabulary by harnessing the power of AI and scientifically proven learning algorithms.
AutoLearnTM is a remarkable feature that adapts to your student's individual learning needs. This ingenious technology tracks their understanding of each word.
It's also meticulously tailoring their vocabulary journey for optimal growth. With its intuitive algorithms, AutoLearn delivers just the right amount of exposure to help students memorize new words.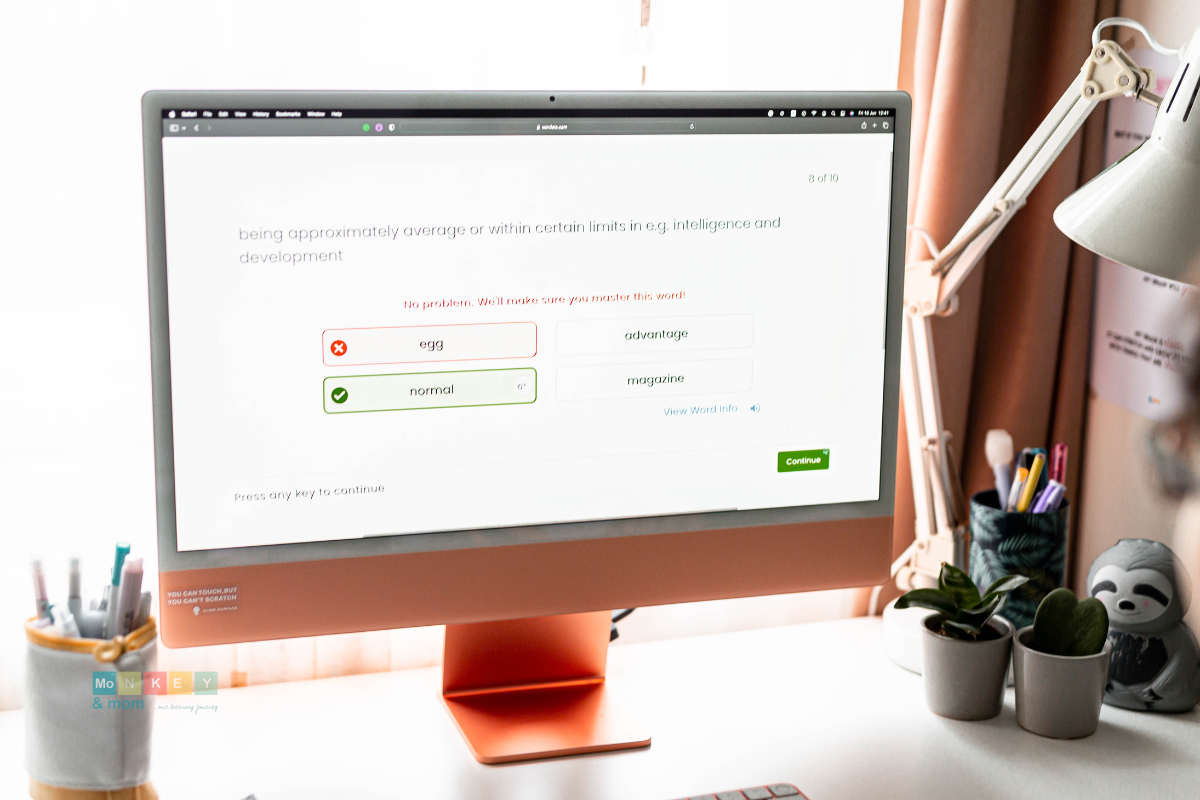 It's just like having a magical deck of vocabulary cards at your fingertips, tailored to your child's needs and molding to their progress. This incredible feature introduces words in a flashcard style format, providing definitions and allowing your child to practice and master new vocabulary effortlessly. These flashcards know exactly when to show up and how many times to repeat for optimal retention. It's based on the scientifically-proven method of spaced repetition.
"This is where the spacing effect comes in. It's a wildly useful phenomenon: we are better able to recall information and concepts if we learn them in multiple, spread-out sessions. We can leverage this effect by using spaced repetition to slowly learn almost anything."

FS, The Spacing Effect: How to Improve Learning and Maximize Retention
The AutoLearn section also includes quiz style activities where students will drag and drop words to definitions, or tap on the right word to match a certain definition. There are several settings to this allowing full customization of the way you see the activities.
Smart Flashcards
A complementary feature to AutoLearn, the Smart Flashcards can breathe life into regular vocabulary words. These dynamic flashcards allow you to customize the learning experience by setting the time for turning the cards, adding new words, and even editing definitions or parts of speech.
With the Smart Flashcards you can effortlessly navigate through your personalized word deck with a simple swipe, click, or even a keyboard shortcut. Tap to flip the card and put your knowledge to the test, solidifying your understanding and cementing those words in your memory.
And if you're not sure how a word is pronounced, fear not! Wordela has an advanced pronounciation audio guide to help you out.
But what sets Wordela Homeschool's Smart Flashcards apart is their remarkable intelligence and customizability. These flashcards adapt to students' learning preferences, ensuring an optimal learning experience.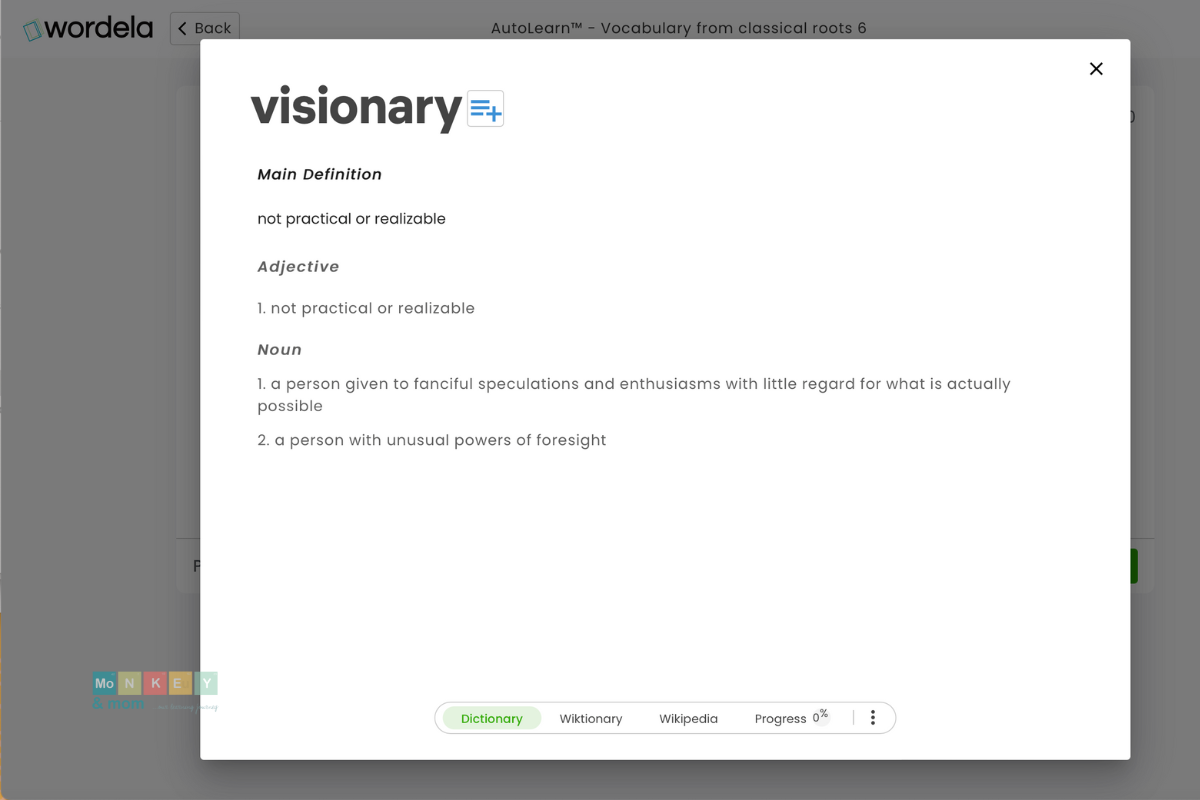 Curated word lists
When it comes to vocabulary building, Wordela Homeschool knows that having the right guidance and resources is key to helping you learn new words and improve your vocabulary. That's why they've gone above and beyond by offering expert-curated lists that cover a wide range of needs and interests.
No matter where you or your children are in your vocabulary journey, Wordela Homeschool has you covered.
For school-aged kids who need a solid foundation, their expert-curated lists for K12 education and standardized tests are perfect companions. These lists align with academic standards and provide them with the essential words they need to excel in their studies or ace those important exams.
If you have older students getting ready for SAT, GRE, GED and other tests, Wordela has special lists for those particular instances.
And if you come from an international family looking to improve their kids' English language, Wordela has an ESL section as well!
But that's not all, even adults can improve their business English or learn specialized terms regardless of the domain they are interested in.
This app truly is a goldmine for your lexicon!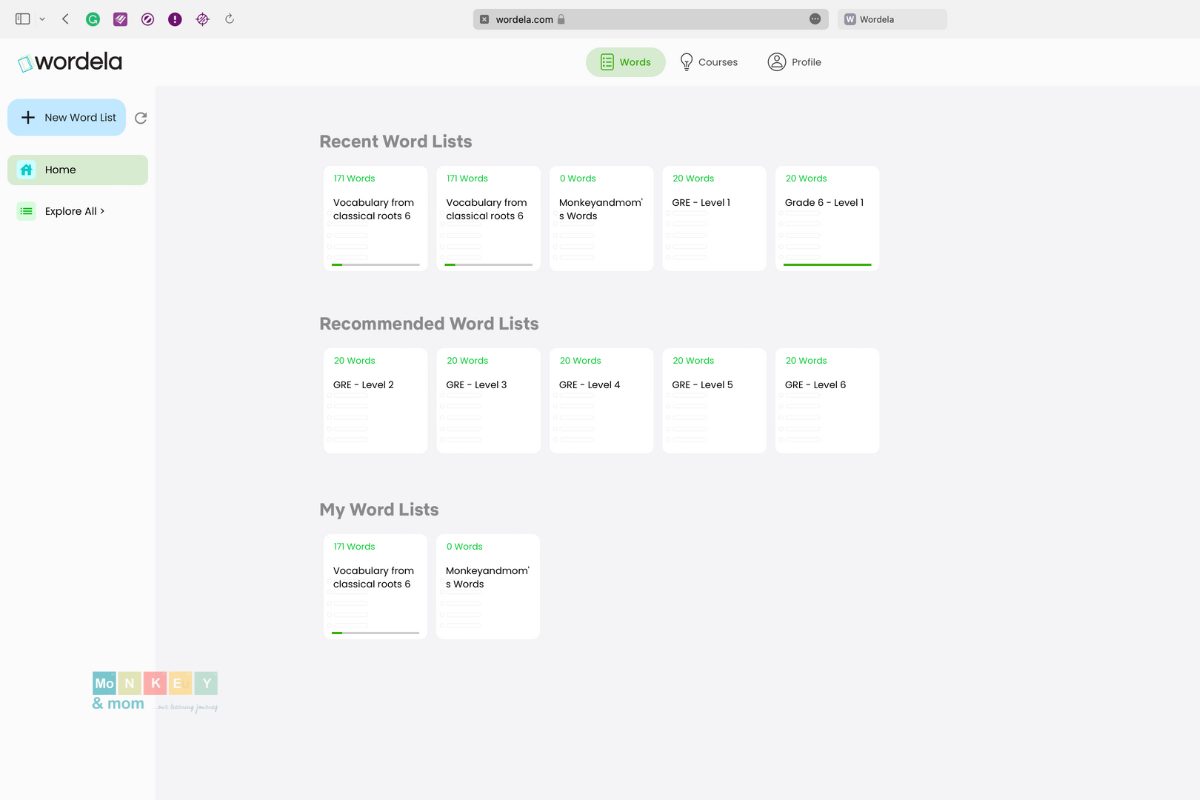 Custom word lists
And now we're at the feature I love best!
Wordela Homeschool can be turned into a vocabulary flashcard app. This unique feature takes the customizability of this app to the next level.
Creating a custom wordlist has never been easier. In a matter of seconds, you can curate your very own collection of words. Simply paste or type your chosen words into Wordela Homeschool, and let the magic unfold.
As soon as you add the words in, Wordela will automatically assign definitions to each.
You don't have to enter extensive details; this vocab app takes care of everything, from definitions and pronunciation guides to synonyms and usage examples.
And that's not all. Wordela Homeschool goes above and beyond by offering the option to teach students a custom definition of your choosing. This feature is perfect for subject-specific lists, allowing you to dive deeper into the intricacies of specialized vocabulary.
We're no longer limited by predefined word lists or confined to generic definitions. And I am genuinely tired of typing words and definitions manually into various software just to have them handy.
This feature is a lifesaver for me.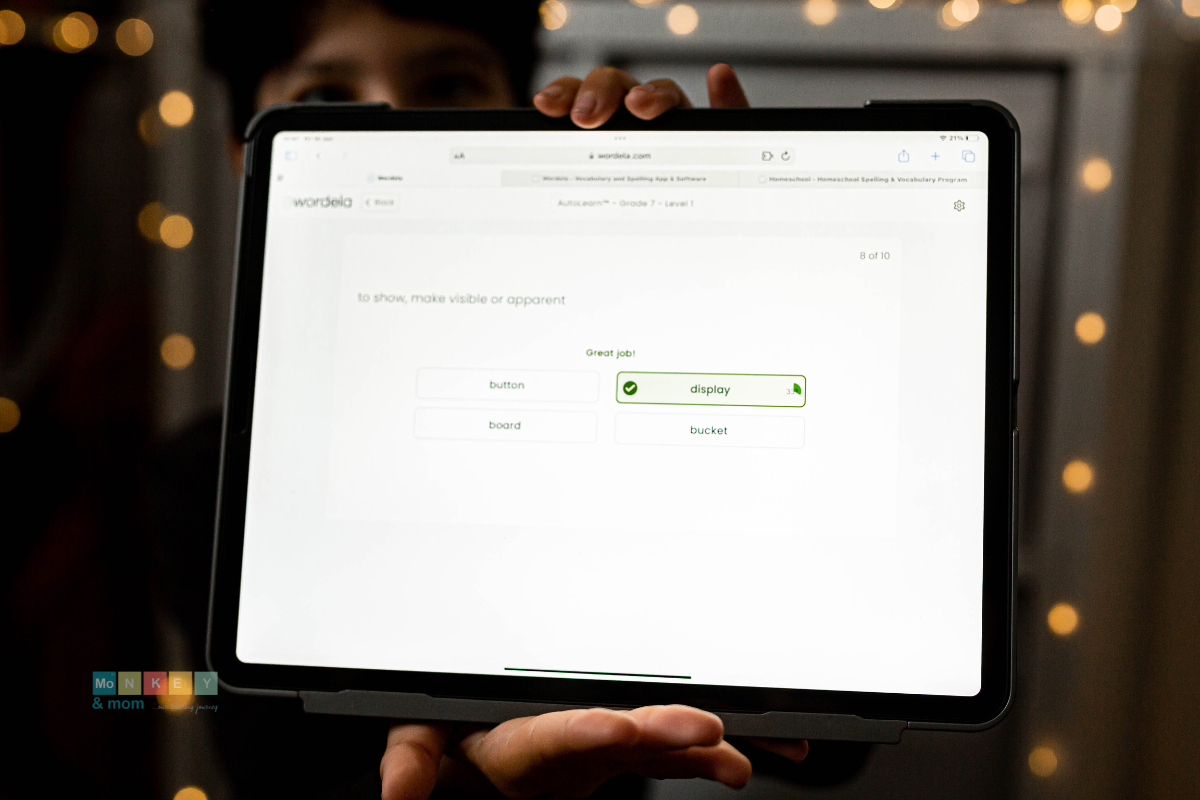 Review Sections
We all know that practice makes perfect, and that's where Wordela Homeschool's Review sections come into play. This innovative feature incorporates spaced repetition, a proven method for improving retention.
It presents lists of words that your child has learned and provides detailed feedback on their mastery. Plus, it offers the option to check definitions, Wiktionary, and Wikipedia, ensuring a comprehensive understanding of each word.
ZSpell
Who said vocabulary practice couldn't be exciting?
Wordela Homeschool's ZSpell feature takes it to a whole new level, incorporating a gamified experience, typing speed, and spelling skills.
I love how ZSpell gamifies practicing vocabulary, turning it into an adventure that kids will look forward to. They improve their vocabulary and spelling by shooting words from a spaceship. Talk about awesome vocabulary games!
It's a captivating way to reinforce vocabulary, spelling, and word recognition skills while having a blast in the process.
Ok, and I admit I love speed-typing and blasting away at words as well. 🚀
Courses/Curriculum
Wait… there's more?
Wordela Homeschool goes beyond just vocabulary practice. This app also offers a wide range of audio-based courses covering various subjects, including productivity, vocabulary expansion, ESL, and brain training.
With 5 comprehensive vocabulary curricula and a total of 138 step-by-step vocabulary courses, you can embark on a step-by-step journey to boost your word power and more. Whether you're focusing on specific topics, preparing your teens for standardized tests, or simply aiming for a well-rounded vocabulary for your middle schoolers, Wordela offers curated courses for your family's needs.
The courses are mainly aimed at kids ages 10+ and I have tried one of them so far, Vocabulary Booster by Gene McKenna, a teacher that aced his verbal sections in standardized tests. I love that this course focuses on words that are known to show up on the SAT and cause problems. There are 2 volumes to the course and about 200 words that are covered. The course is presented in an audio format, and it comes with a printable covering these words.
What I appreciate about this course is that Gene tries to explain each word in an easy-to-understand way and provides rhyming examples that would jog your memory and teach you new words in a fun and practical way.
I can't wait to dive into the rest of the courses!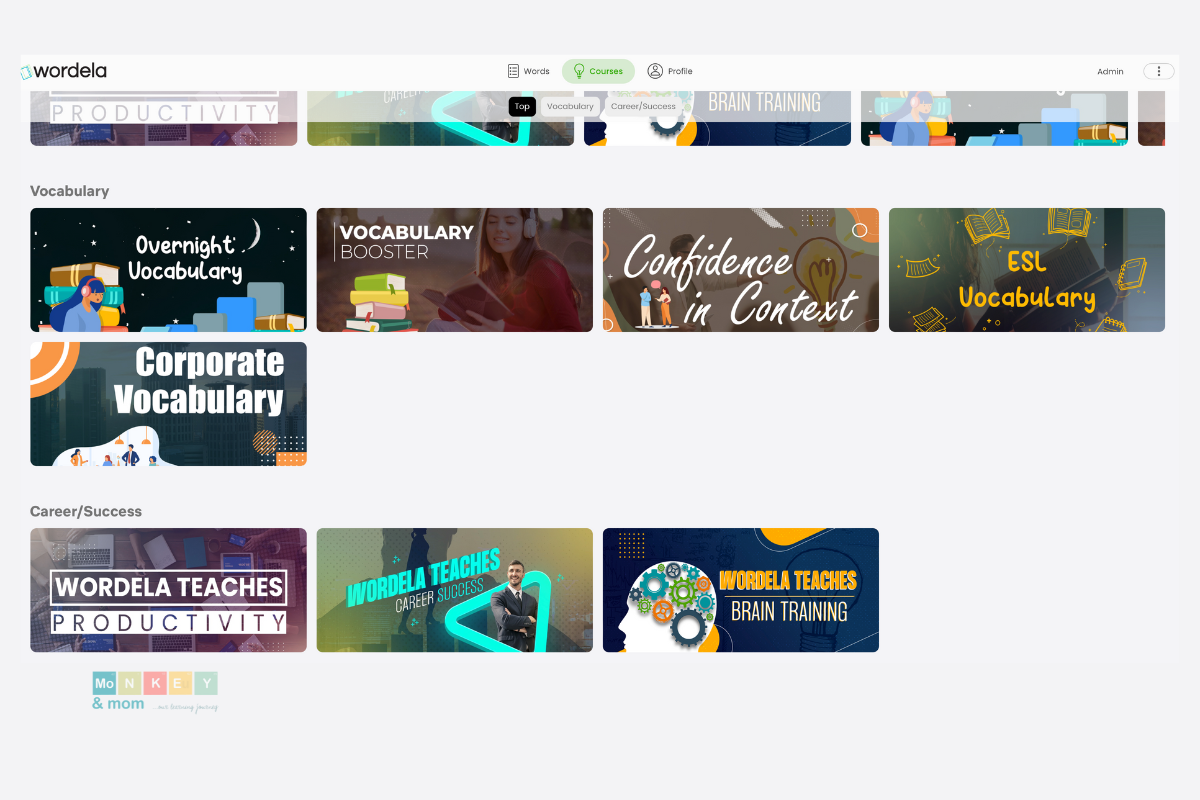 Why I think this is an excellent vocabulary improvement app
My problem with any vocabulary curriculum is that whenever we finish the books and set them aside, there is little repetition or exposure to the complex words we've learned.
I know we don't use nearly enough of these terms in our daily lives, but they are commonly used in tests such as SAT. Ideally, we should be using these more often and expose kids to them as much as possible. But that's not always doable.
So the next best thing to revisit those vocab terms is Wordela Homeschool. This app is designed to help learn new English words through spaced repetition and AI-enhanced learning systems. I feel that it's certainly one of the best vocabulary building apps out there because it's so highly customizable. And I am planning to use it as a central hub of all the different words we encounter in our vocabulary curriculum and outside of it.
For example, this year for 6th grade we've done Vocabulary From Classical Roots levels 5 and 6 and while Marc remembered the words enough to pass his tests, I really wanted a way to keep track of what he's been learning and see how he's doing with them long-term. We started crafting physical flashcards with all words, but it soon became a chore we didn't enjoy much, so I dropped that idea.
But Wordela Homeschool was exactly the app I was looking for to simplify my workload and make learning new words a breeze through a gamified, easy, and clean experience.
So here are my top three reasons for using this app in our homeschool:
1. Motivation and gamified experience
This app designed vocabulary improvement tactics around motivation and fun without losing its focus: learning new words!
We know that most kids (ok, adults, too) need some sort of external motivation to get through tedious tasks. And most would consider learning vocabulary lists tedious. It's definitely the case in our homeschool and why I really appreciate Wordela Homeschool's effort to make different vocabulary words stick by motivating users.
We all know those free vocabulary games and how they entice kids into playing, but instead of focusing on vocabulary, their focus is switched to the game. I feel those apps miss the point.
I know it's not a popular opinion, but we've tried our fair share of apps over the years. My stand remains: an educational app should be focused on the education side, not on the games. And Wordela does just that! They managed to strike that fine balance between learning boring lists of words and playing games.
Marc loves having a competition with himself and trying to get all words right to see the green mark go up and his mastery levels achieved. Wordela Homeschool also offers him points for studying, which is an aspect he loves.
But it's not all serious learning. With ZSpell, kids are encouraged to forget about those flashcards for a moment and focus on recalling words by zapping them with a spaceship.
I don't know why shooting things from a spaceship works so well for us, but it's a super fun and engaging activity that, surprisingly, covers multiple skills: quick reading, speed typing, vocabulary recognition, and spelling! Who would have thought you can cram so many skills into a simple game?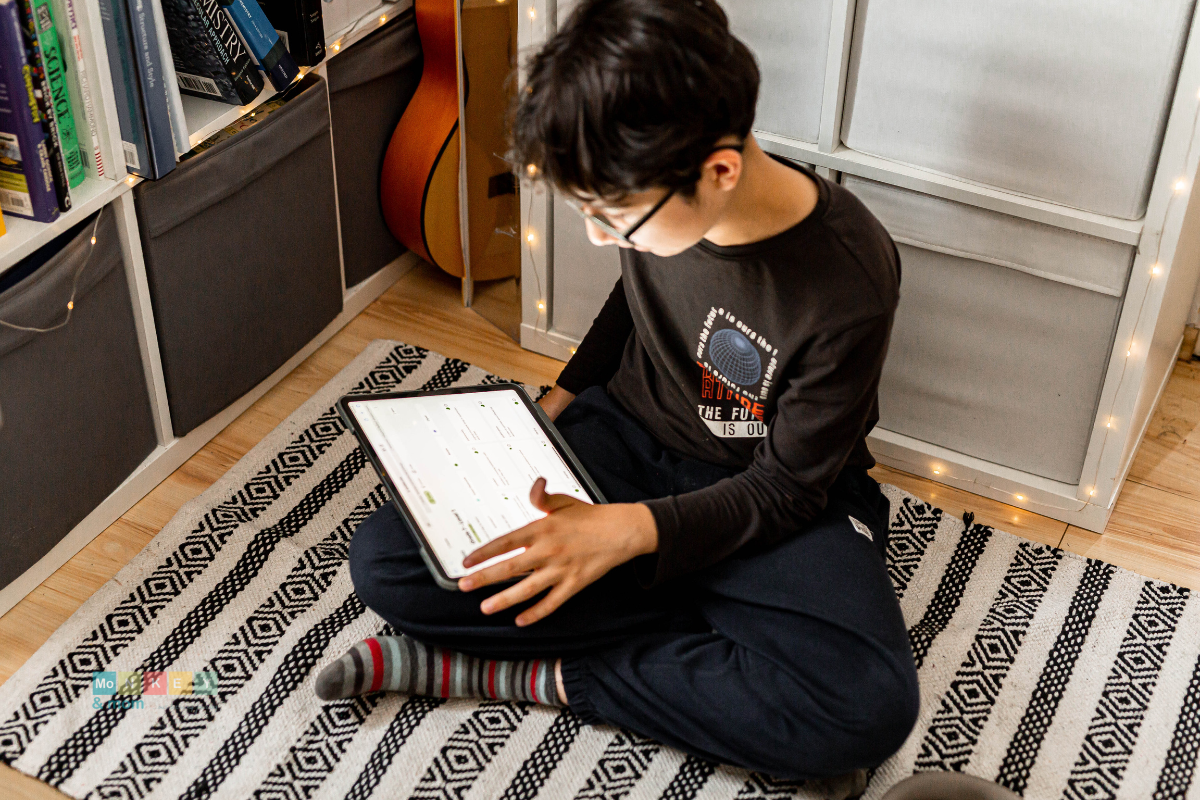 2. Adaptive and customizable vocabulary learning
One aspect that makes this one of the most comprehensive vocabulary apps available is its AI-based adaptive learning systems.
It's amazing how the app tracks your progress and how you interact with the words on the screen to show exact progress and mastery for each word. I also love how they incorporated spaced repetition, a well-loved learning method used by students worldwide, to make sure you remember your favorite words (and some of the least favorite as well).
If you don't have time to make your own lists, the curated lists Wordela Homeschool has come in handy, especially if you're wondering what words to choose for the standardized tests.
And if you're like us, and want to make use of your preexisting curriculum, this app is also easily transformed into an English flashcard app that makes creating vocabulary flashcards a breeze for the parent!
I love this feature so much, that I already created a separate word deck with our vocabulary curriculum words. This is so useful for our homeschool because now we can access the words I want Marc to remember with a single tap, and I can closely monitor if there are words that need more repetition.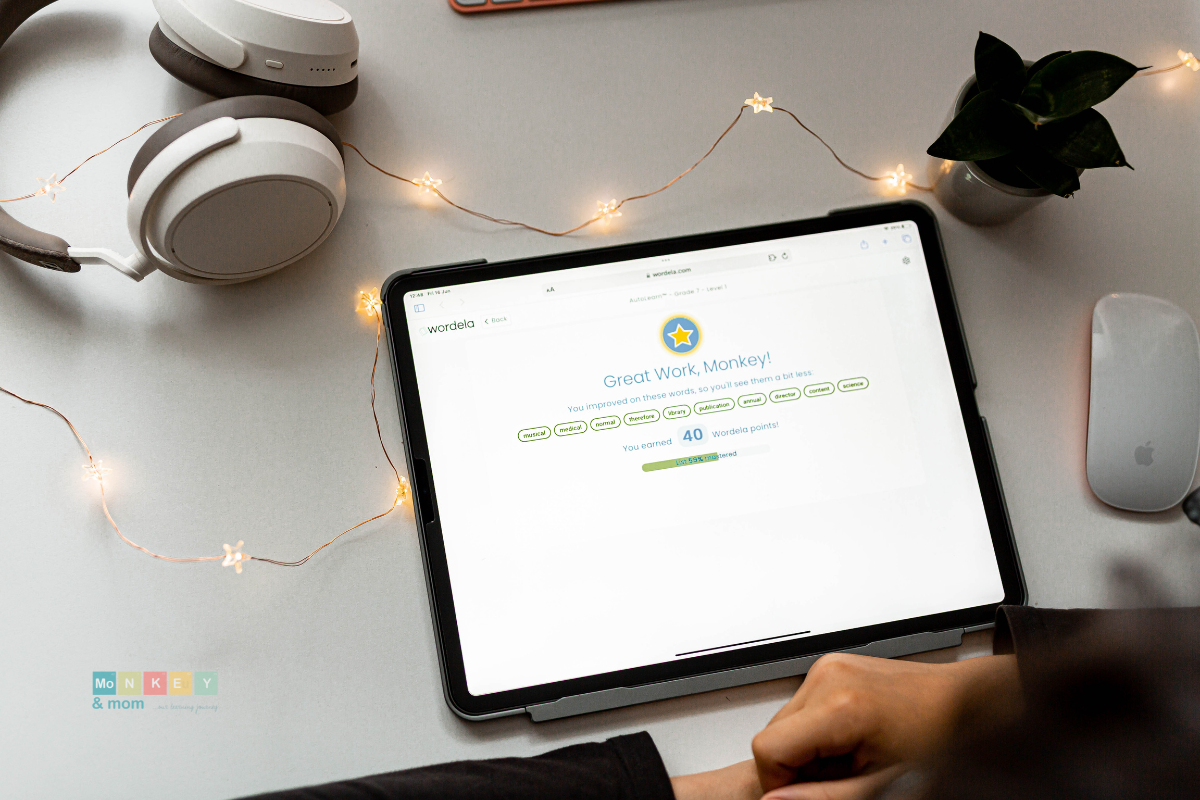 3. Affordable
Unfortunately, homeschooling can get pretty expensive, but I am happy that Wordela Homeschool kept this aspect in mind when they crafted their program. This app really is affordable especially if you have multiple kids!
With one parent account, you can add 4 kids to the app, and each will have their own separate account and can install Wordela on as many devices as they need.
For under $2 a month per user, your whole homeschool family can benefit from this ultimate vocabulary prep for English words.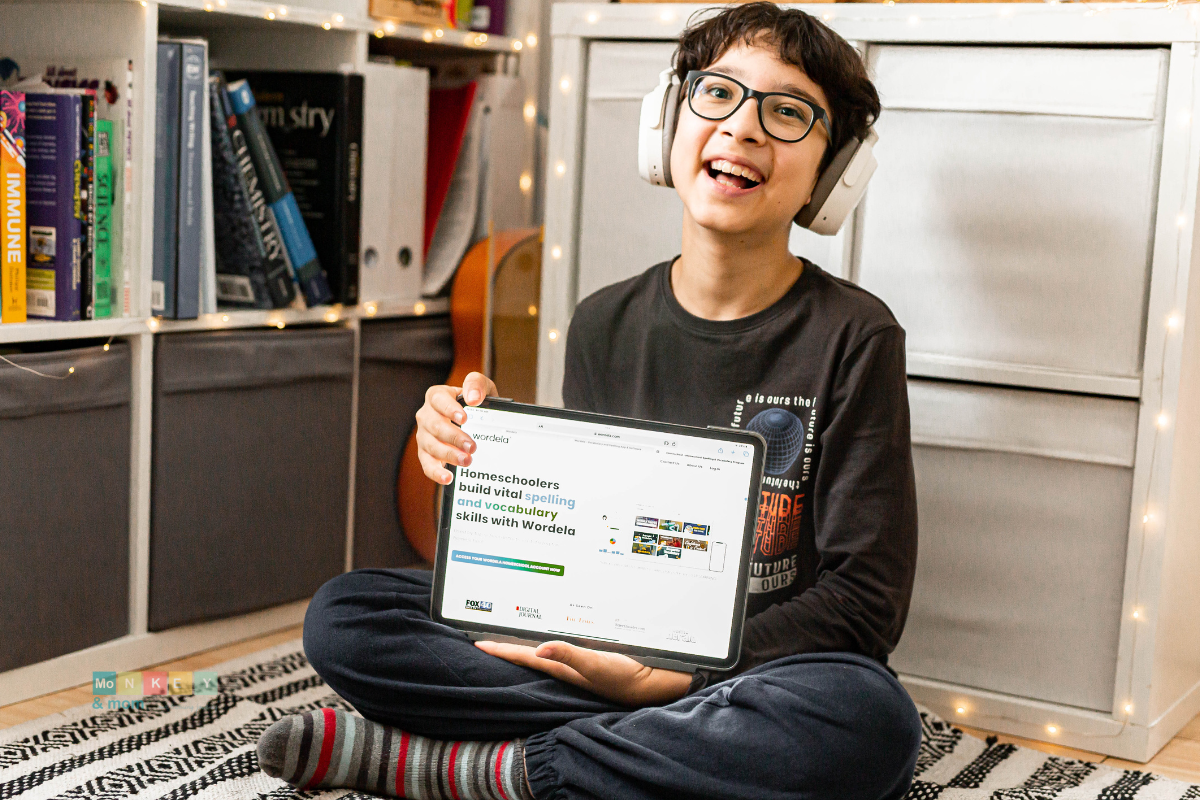 Who is Wordela Homeschool for?
Wordela Homeschool can become a powerful tool in any homeschooler's arsenal, whether you're a native or ESL learner, whether you're a parent of students preparing for their SAT or your elementary-aged kids are just taking their first steps into the world of vocabulary-building apps.
This vocabulary builder aims to expand your family's lexicon and help your kids become better communicators in all aspects of life.
So who is this vocab app really for?
I'd say for EVERYONE that wishes to better themselves and grow their word arsenal.
I found it especially pleasing that Wordela Homeschool hasn't forgotten English learners from the equation. They have both lists for ESL and a course that helps English learners take off into the world of vocab improvement.
And if you have students getting ready for SAT, GED, GMAT, or other standardized exams, Wordela can become an indispensable tool and companion for them as they tackle those tricky terms and make sure they have the meanings of complex words down.
So what are you waiting for? Say goodbye to limitations and embrace the freedom to explore and conquer words with ease.
Final thoughts
I think it's pretty obvious Wordela Homeschool has quickly become a favorite in our homeschool. My rising 7th grader is using this app to review vocabulary terms from his curriculum. I love how this app is becoming our hub for all the important terms I want him to review.
He loves the point-based-learning and the little typing game that makes learning more engaging and motivating for him.
And we will keep this app close as we're closing in on high school as we start preparing for AP and the SAT!
Thank you, Wordela, for a well-crafted vocab improvement app that we'll use for many years to come!
So what do you think?
Would you take Wordela for a spin to see all this awesomeness yourself? Do you have another secret way of teaching vocabulary in your homeschool?
I'd love to know. Let's start a conversation in the comments below.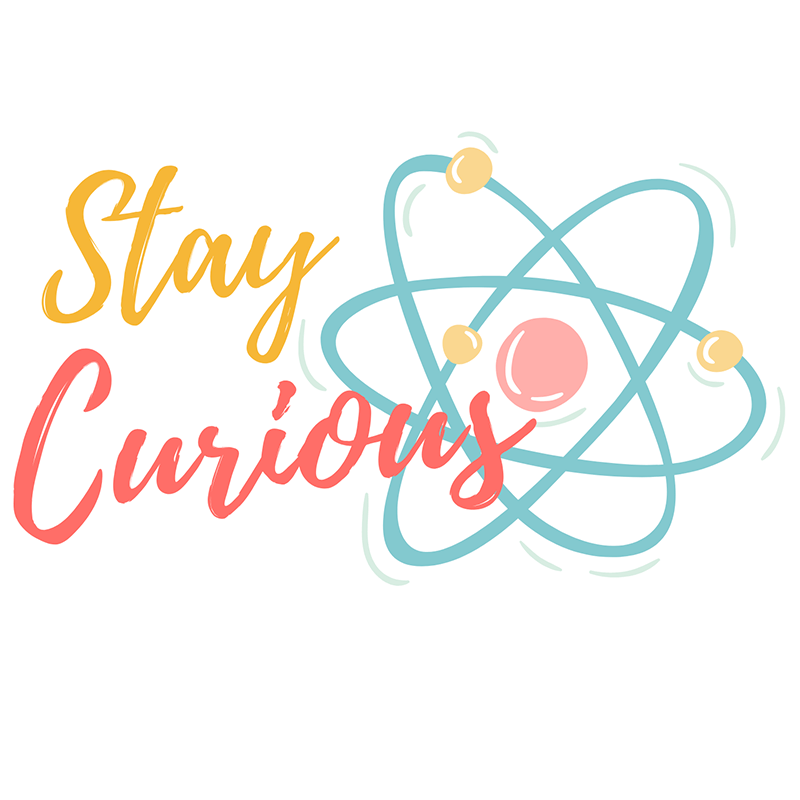 This post may contain affiliate links. By making a purchase through these links, I get a small percentage for the item you bought while the price stays the same for you. Thank you for supporting me.
As an Amazon Associate I earn from qualifying purchases.
Read my Disclosure to find out more about how I support my website and how you can help.