Finding and Filling Learning Gaps- Education Perfect Review
Homeschooling, just like regular school, will inevitably leave some learning gaps. But how do we find these? And most importantly, how do we fill them?
There are various ways to discover these gaps, from a casual conversation where you discover your homeschooler doesn't know what erosion is 😒 , to testing.
This is a sponsored post. I was given the product to review and I might have been compensated for my time. I would never endorse or recommend programs we wouldn't use ourselves. Read more about it in my Disclosure.
Learning Gaps
Before we start defining gaps, note that both public school and homeschool systems have this problem and it's not even a problem up to some point. Gaps are part of the learning process.
Learning gaps are gaps between what a child is expected to know by a certain age and what they actually know.
Building on bad foundations is not a good idea, so parents and teachers should address the biggest learning gaps before moving forward with the curriculum.
The good news about homeschooling is that you can adapt the materials to fit specific topics, covering exactly what your students need.
Probably the hardest thing in this process is to identify the gaps. Here are some ways you can use to find what's missing:
tests – using testing is a straightforward way of identifying specific gaps.
conversations – talking to your kids or analyzing what you see or read can uncover things they don't know yet (or should have known), like vocabulary words, specific terms and so on. True story: M forgot the difference between sediments, weathering, and erosion.
check standards lists– you can't cover everything (that's kind of impossible) but you can check the standards in your country or state and see if your child covers most of these when it comes to general knowledge and basic understanding.
My favorite way to check for gaps is talking to M, but I know time is not on my side and there are so many things to cover. It's also hard to keep a tab on everything he should know when the subjects get more and more complex and there are subjects, like math, where I am not involved directly anymore.
But I've discovered something wonderful that offers me the opportunity to assign certain tests before suggesting a learning frame for us to cover exactly those learning gaps.
It has engaging lessons and all kinds of incentives for kids to study more. Sounds perfect, right? It's called Education Perfect and we love it!
What's Education Perfect
Education Perfect is a learning platform aimed at 9-18-year-olds from all learning mediums, from schools to homeschool.
What sets this platform apart from the rest learning platforms is that they offer a plethora of ways to personalize both learning and testing, they are very accessible and easy to implement.
Education Perfect offers alignment with multiple curricula, including Cambridge, IGCSE, IB, and more!
---

"EP is adjustable for every style of homeschooling. It's built to enhance your ability as a home educator and offer your child both structured and flexible methods of learning. The platform allows you to adapt for individual strengths and weaknesses so every learner feels supported."

— Education Perfect
---
I loved reading the story behind Education Perfect. It's a family company set up by two brothers from New Zealand which started as a language platform. It was designed by one of the brothers while he was in high school!
It's clear that this wonderful platform was born from a need and developed with care for over 12 years and the numbers of schools and students that use this platform speak for themselves: more than 1.2 million students and over 2600 schools are using Education Perfect now.
See inside Education Perfect
There are 2 sides to Education Perfect: the teacher side and the student side. Both are easy to navigate, engaging, and very easy to customize.
Since there's a lot to say about each feature, and you can try them yourself to see how it goes, I will just list out the most notable features.
Teacher dashboard
Customize your learner's experience and get detailed reports.
---
create classes and add learners
access learning plans that coordinate with certain standards
preview and assign lessons or tests to students
browse everything by subject or by using the search function
create your own tests and assessments
set deadlines, test passing margins, and even timed tests
monitor how the students use their time on Education Perfect focused on their tasks
hide or show the results to students
get summaries and detailed results
get suggested next steps or lessons to cover the learning gaps
compare results of pre-tests and post-tests
Student dashboard
Have fun learning while gathering points!
---
gamified app experience focused on learning, not playing
short lessons
option for text-reading on screen
access to all the classes
easy personalization of dashboard
access to local or global competitions
gamified experience through Dash
safe learning environment
screen monitoring option = no distractions
ranking system within their class, country, or worldwide
interactive lessons
auto-graded quizzes
money rewards for winning competitions
notes on screen
handwriting recognition
handy tools for study, including a calculator
Teacher dashboard
Education Perfect is one of the most customizable learning platforms I've ever tried. Teachers can control everything from the lessons they assign to the number of attempts they allow for a certain test.
There's even a timed feature, options to show (or not) the grades kids get, and even a screen monitor that will ensure kids do their work and don't get distracted. This works great to reduce school stress and anxiety.
Parents can set up accounts for up to 5 kids and they can be organized in classes where they can compete and outrank each other.
There are standards alignments available or you can use the search function to assign certain lessons or assessments to your kids.
Lessons
The lessons are set up as presentations. Each slide has some text and an image or video. The text can be read aloud at the click of a button, or the students can read it on their own. This makes Education Perfect very accessible for special needs kids or younger kids that need help with reading.
They can take notes or highlight things directly on the screen which is very useful for the first steps in note-taking.
The information presented is to the point and I love how keywords are bolded or even colored to stand out. This shifts the kids' focus back on the text they read for better comprehension and retention.
After presenting the information, kids will answer short quizzes from the lesson they just learned. These are a mix of comprehension questions like choose the answer, drag and drop, true and false, and short answers. Kids self-correct the answer to the latter with the sample answer provided.
At the end of each correct answer, kids get points.
Competitions and games
Once they finish a lesson and quiz, kids get access to Dash, Education Perfect's version of an educational game. It's basically a timed quiz but you aren't playing it alone! You're competing against other players that are studying the same lesson as you are. By answering the questions as fast as you can, you get ahead of the other players in the game.
Kids can see their ranking get up with every point, encouraging them to learn more and answer more questions. Competitive spirit in a safe environment.
Education Perfect can quickly become a gaming addiction. But it's not games they play, it's knowledge!
Kids will get glued to this app trying to outrank worldwide competitors and they will learn without realizing.
Contests worldwide enhance the competitive spirit of children sending them into real learning frenzies to gather points and rank higher. That's how they end up learning even things they wouldn't otherwise choose! Let's hope Education Perfect manages to create content fast enough.
Kids can even cheer each other on by sending each other stickers. They will have to pay for them with their hard-earned points. What a great way to teach them community spirit online ❤️
Subjects covered
I love the setup of this platform, especially on the learner's side! Kids see a dashboard full of subjects to explore.
The subjects covered are:
Languages – Arabic, Chinese, French, German, Indonesian, Italian, Japanese, Spanish, Portuguese, Russian.
Math – covering all concepts across all grades from K to 12.
Science – covers all sciences from elementary to high school level.
English – includes diagnostic tests, language lessons and even literature study guides.
Humanities – including geography, history, civics, citizenship, health.
Digital Technology – for middle school- treating how data is used, stored and transmitted.
ESL – spelling, reading, speaking and writing aligned to the Common European Framework.
Health and PE– Relationships, Nutrition, Physical Activity, Exercise, and more.
How we use Education Perfect
Sometimes it's a good idea to just shift perspective and let someone else do the teaching. That's what I feel Education Perfect has done for us.
I love how easy everything is to use and how accessible the courses are to the students. M is free to explore lessons by subject and the UI is so intuitive and easy to navigate!
I've never seen M more interested in a learning app before. He loves seeing his rank increase with every question he answers correctly so this motivates him to learn more!
So far, we love Education Perfect and we've been using it in 5 ways:
reviewing concepts
finding learning gaps
supplement
concept introduction
curiosity
Reviewing Concepts
Learning a concept and then forgetting it is a normal aspect of education. But for the key disciplines we want kids to remember or brush on these concepts so we can keep building on a solid base.
With the help of Education Perfect, I've been happily assigning work for M to do during the summer, especially for brushing on his knowledge for subjects we didn't finish or didn't focus on.
One of these is German. It's been ignored for months on end because it was completely optional for us. But I want to register it as an elective this year, so he's been playing around on Education Perfect trying to remember forgotten words and phrases.
Finding Learning Gaps
I absolutely love Education Perfect for finding learning gaps and filling them! I was thinking for a while about how we were missing a tool to discover these gaps in M's education. Only I didn't know it existed already. I kept browsing achievement tests and performance tests, but they usually don't go beyond math and LA. Our main gaps aren't there but in other subjects like geography and history.
A subject that's been shoved to the side year after year is geography for us. There's no special interest in it there so we just did it when we felt like it. But lately, I noticed M was missing some of the basics.
So we're slowly working up through geography on Education Perfect to fill the learning gaps he has in this subject. I mostly let him explore freely.
Supplement
I wouldn't call Education Perfect a full curriculum. And you definitely want to supplement with extra reading if you're only planning to use this. But it's an excellent supplement for any curriculum! Even though we use the US curriculum and a common core aligned math, M still learned new ways of solving word problems with Education Perfect.
We're already working through our math lessons with Math in Focus. I noticed M was having trouble with word problems when it comes to the greatest common factor and least common multiple and no matter what I tried to explain to him he still wasn't able to get them.
So I assigned him LCM/GCF lessons on Education Perfect. Beaming, he told me that he found a new shortcut to find the GCF and even went ahead and saved it on a sticky note for later. Then I saw him stand up after completing his quiz, including word problems, and saying: "See? These problems make sense! The ones in Math in Focus didn't."
I am so happy we found a way to bridge this gap and get over another math struggle and so grateful to have such a powerful tool at my fingertips to quickly look up and assign lessons and quizzes in our problem areas.
Concept Introduction
Another way you could use Education Perfect is for concept introduction. Since it's an interactive and engaging platform, kids will be more open to learning new things through it first. So when you get to teaching these concepts from your main curriculum, they already have a basic knowledge of it.
M ended up learning a bit about ancient India's history and this works great as an intro to the Eastern Hemisphere history we will be doing this year.
Curiosity
The best way of learning is through curiosity. Asking questions is the first step to learning and Education Perfect is there to answer these questions.
When M saw the digital technology icon he was curious to see what that was about in one of his point-gathering frenzies. So he ended up learning very practical things about bandwidth, wifi, Bluetooth, and ethernet cables. That's when I realized I never explained the details of any of these even though he is using them daily. And I have to admit even I learned new things about them.
Education Perfect is an ideal place to start exploring and opening the door to more knowledge and curiosities.
Why we love Education Perfect
I feel that Education Perfect is an excellent supplement platform when you want kids to be on top of their learning, or fill learning gaps, or simply to give them something useful to explore.
Education Perfect transforms your kids into knowledge seekers and turns their love for screens into something that enhances their knowledge. No more mindless games.
Interest-led and self-paced
Teachers can assign lessons but kids are free to explore the platform and choose work based on their current interests! M learned about wifi and bandwidth and then switched to learning about ancient India all in the same night.
I feel that learning happens best when it's based on a curiosity or an interest and Education Perfect gives kids the motivation to want to find out more, even about things they didn't consider before.
Another thing I love about Education Perfect is that kids can work through the lessons at their own pace. They can spend as much time as they need on a lesson, they can go back and re-read sections they want and there's no time limit for this.
I also appreciate the simple and easy system Education Perfect developed. Kids can develop their executive functions since they can see the assigned tasks, and completed ones, see their overall score and work on improving it, independently.
M is working whenever he wants to. I even caught him learn gaming at night.
Adjustable and adaptable
It can adapt to a child's needs, strengths and weaknesses, targeting weak areas and offering solutions to fill learning gaps.
You can access Education Perfect from anywhere! all you need is an internet connection. They even have an app. M is using the app while I use the desktop version online.
I love how easily you can transform the whole Education Perfect experience into a platform for kids that can't read or special needs kids because all the text can be read to them.
You can also choose to make the experience as comfortable as possible for your children from multiple attempts for the quizzes, to hiding grades, to no time limit, this platform is perfectly flexible and a helpful tool in reducing or avoiding school-related anxiety.
No more one size fits it all approach! Through the amazing features at the fingertips of teachers and parents, Education Perfect is fully customizable: hide results for the quiz, set the number of attempts, set time limits, or allow kids to work at their own pace.
Kids from the same family can work at different levels and if one needs more help the tools available will ensure they get what they need.
There are over 40.000 lessons in Education Perfect's library, which are aligned to standards all over the world!
I love the variety of subjects and topics they cover and so far we've found interesting materials for all the subjects we tried. We'll continue using this platform as a supplement.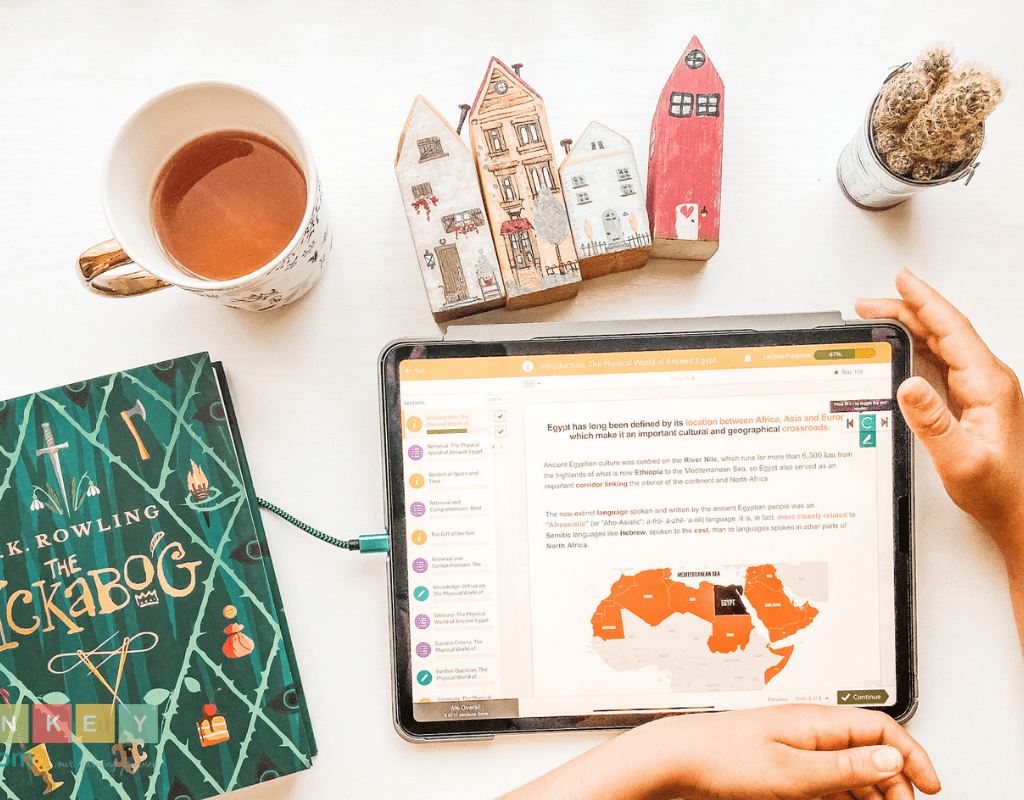 Intuitive and easy to use
Even though Education Perfect has a small learning curve for the parents (because it offers so many options) the student's side is very intuitive and straightforward.
I love that kids have all the tools they need on screen and that this app even recognizes handwriting on screen!
Attractive and gamified experience
There are competitions, points, ranking, and even cash prizes for the worldwide competitions! Kids are motivated to learn more because Education Perfect feels like a game, even though nothing about it is play.
The instant feedback offers kids immediate results and helps them see where they need to work more to improve.
Through Dash, kids can increase their response speed by playing with kids all over the world at the same time.
The whole platform of Education Perfect is set up as a global classroom! With a point system for every correct answer and global ranking, kids are encouraged to spend more time learning.
It's a genius setup, making use of the kids' love for screens and competitions to lead them to more knowledge.
M even proposed we have a competition teacher versus student to see who gathers more learning points. I'm guessing he will ask for cheers from me next 😆
Parents and homeschooling help
Education Perfect offers comprehensive reports and suggestions for parents. You can even see how much time children spent focused on learning through your parent dashboard.
I love that Education Perfect thought about the parents and their eventual struggles as well and they offer great support for everything! They even have whole training videos and seminars explaining the many features of your side of the program.
I've emailed them a couple of times and they were very quick to respond, but note they are based in New Zealand.
Video and discount code
Education Perfect is offering my readers 20% off their plans by using the code:
save20
Code expires Oct. 31, 2022.
For those of you that prefer watching a video, I made one on YouTube highlighting everything in this post and showing you inside Education Perfect.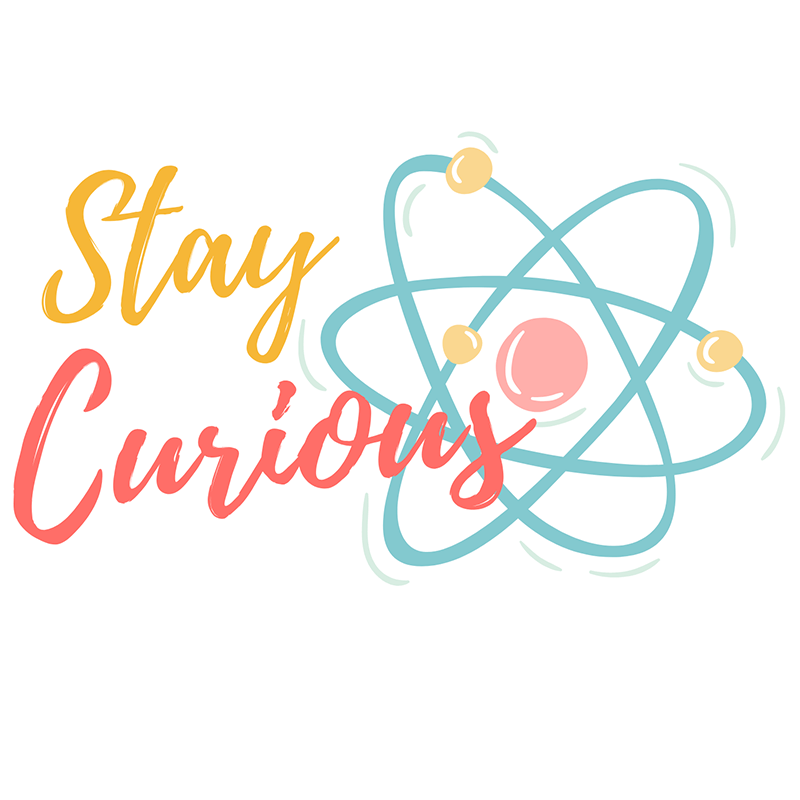 This post may contain affiliate links. By making a purchase through these links, I get a small percentage for the item you bought while the price stays the same for you. Thank you for supporting me.
As an Amazon Associate I earn from qualifying purchases.
Read my Disclosure to find out more about how I support my website and how you can help.