Our favorite educational platform – BrainPOP Homeschool Review
One of the best homeschooling investments you could make is to get access to a good online educational platform. This would serve either as a launch pad for introducing new topics or starting new curiosities or as a supplemental resource hub when you get stuck.
I've written about multiple platforms we love and use but today I'm so excited to show you the oldest one we've been using in our homeschool.
This is a sponsored post. I was given the product to review and I might have been compensated for my time. I would never endorse or recommend programs we wouldn't use ourselves. Read more about it in my Disclosure.
Our favorite educational platform: BrainPOP
If you've been homeschooling for a while you've surely heard about Moby and BrainPOP by now because they have been around since 1999 and they are one of the most loved learning tools out there!
This amazing educational platform was founded by Dr. Avraham Kadar (an immunologist and pediatrician) to help explain medical concepts to his young patients and it has since developed into an indispensable learning and exploration tool for over 300 million children worldwide.
BrainPOP is one of the most treasured online educational platforms in the USA, being used by more than 25% of schools. It's also implemented in various schools around the world and they have Spanish, Mandarin, and French versions available as well.
BrainPOP's mission is to ignite a love for learning and they have succeeded in this goal. This is backed by a study showing BrainPOP brings significant improvement in children's academic results, as well as by the numerous awards this company won over the years.
---
"BrainPOP creates cross-curricular digital content that engages students and supports teachers, from animated movies, creation and reflection tools, coding projects, and quizzes to learning games, custom and playful assessments, lesson plans, and beyond."

– BrainPOP
---
What is BrainPOP?
BrainPOP encompasses a series of learning websites based on animated content that covers multiple US standards. There are separate websites with content for ELL, Mandarin, French, and Spanish.
There are many options to choose from but the two main websites are BrainPOP and BrainPOP Jr. Together, these cover ages from 5 to 14, making BrainPOP an amazing one-stop resource for every family's needs.
Subjects and topics covered
BrainPOP covers a lot of topics from math to language arts, science, social studies, and even music and arts, health, and computer science. Everything kids need to successfully complete their academic work and more!

Each subject is split into units or topics that cover a lot of concepts and kids can use this neatly organized system to explore concepts or just use the search function to look for something that interests them.
BrainPOP is a source of near endless exploration for children, encouraging and starting curiosities. And we all know children learn best when they do it out of curiosity.
Freebies
BrainPOP offers a lot of free content from lesson plans to sample movies and games. Some require an account but some are completely free to explore.
Their daily or weekly movies are free with their Movie of the Day feature in both BrainPOP and BrainPOP Jr.
The Educator's site is also free as is the Game Up collection of games, which also includes free lesson plans.
To get a 30-day free trial code and explore the many free resources for multiple topics, access this link. You will get a code on your e-mail address, but there is no need for account registration or credit card.
Families can also test a full version of BrainPOP, BrainPOP Jr. or Combo for 14 days for free:
*This requires a credit card and it offers you a 2 week full trial to BrainPOP Homeschool.
Compatibility and app
BrainPOP doesn't require any downloads and it works on virtually any device with an internet connection.
There's also a mobile and tablet app that kids can use to access movies and quizzes. Some features are missing from it, so if you're planning to track your child's progress, they need to access BrainPOP from a browser.
M loves exploring through the app and I like that he can do this independently, in a safe environment with high-quality content that I trust.
BrainPOP Family vs. Homeschool options
BrainPOP has a lot of sites and options available so choosing the right one for your family can be difficult. That's why I made a brief comparison of the two of the most popular options outside a school setting: Family Combo and Homeschool Combo.
With a Combo plan, you get access to both the Junior and the regular site, covering ages from 5 to 14.
BrainPOP Homeschool Features
Having used BrainPOP for years, I can say it's an educational platform that withstood the test of time for us.
M loves exploring the topics on his own and it's proven to be such a helpful tool for me time and again. For example, we've used it to learn about living and nonliving things in first grade with BrainPOP Jr. and we've grown with it to learn about nuclear fission and radioactivity with BrainPOP. This truly is a platform that grows with your child and their curiosities.
So BrainPOP Homeschool was a welcome upgrade since now I can create full lesson plans and assign topics for M to study. I can also check his progress and see where he has problems understanding a topic.
BrainPOP and BrainPOP Jr.
With a BrainPOP Homeschool Combo account, you get access to both the Jr. and the regular side of the program, so this is awesome for those homeschoolers with more than one child since you can add 4 student accounts. This combo covers more than 1100 topics.
BrainPOP Jr. is great for kids in grades K to 3. Annie and Moby (the curious, orange robot) will present each topic in a fun, engaging, and easy-to-understand way.
BrainPOP is aimed at grades 3 to 8 and while Moby stays with us through the learning journey, we have Tim as our human companion. They always end up annoying each other at the end of the video and this is what makes their characters so well-loved because they each have their own personalities.
Tim's t-shirt is usually displaying some image or symbol related to the topic covered and it's so fun for kids to notice that little detail for every single episode.
Great extras for homeschoolers
With BrainPOP Homeschool we can take everything one step up from a family account because we have access to tracking, grading, quiz maker, and unique creative tools like making a movie or creative coding. I had no idea BrainPOP Homeschool had so many bonuses.
Both parents and kids will have their own dashboards where they can check work, and see upcoming assignments, grades, and projects they are working on.
Here are some more things you can do from the teacher and student ends of BrainPOP Homeschool:
Teacher Dashboard
With a teacher account, I can assign various tasks to M from movies to worksheets and I love that I can even create custom quizzes for him now.
I can also see what he has been watching and how many assignments he finished, or even what projects he's been working on.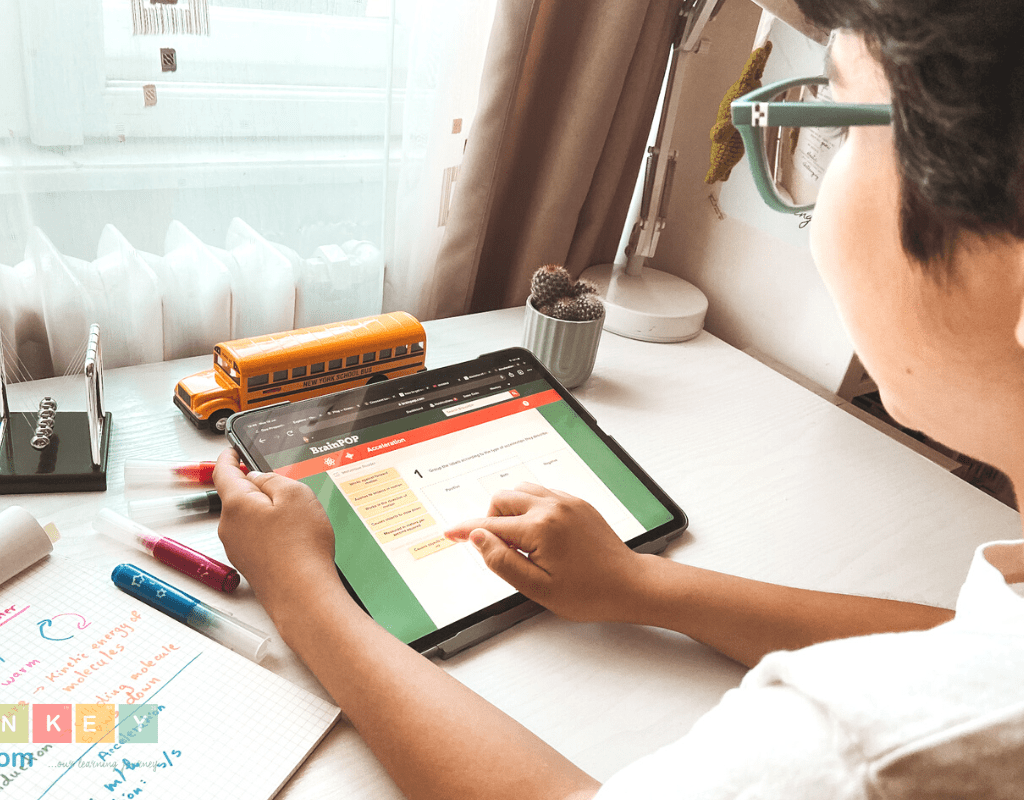 Educators site
A BrainPOP Homeschool account offers free access to teaching ideas, training, and help in navigating the BrainPOP site through their BrainPOP Educators.
Parents get access to all the printables from worksheets to graphic organizers and even stickers and certificates for kids.
This is where homeschool parents and educators can consult lesson plans, pacing guides, state standards, and implementation tips.
Dashboard
This is the main page for parents. From here, you can manage your class and students.
Parents can assign tasks to each class or to individual kids. But BrainPOP also offers the possibility for teachers to create their own content. There's a special section where you can make mind maps, movies, or even code something to share with students.
Each assignment is visible to the parent and BrainPOP notifies kids when they have a new task pending. Teachers can choose to add a deadline or have the quizzes graded.
Parents can see a timeline of each child and exactly what they worked on. You can even see their game results and check where they had mistakes.
The teacher dashboard is highly intuitive and very easy to use.
Quiz Mixer
This is an awesome option for parents to create their own quizzes to assign to kids. You can choose from existing BrainPOP quizzes, from other teachers that chose to share these, or even make your own.
The limit is 10 questions, but they can be anything from choosing the correct answer to short answers, and you even get the choice of image answers for younger kids.
Student Dashboard
Students have access to all subjects and topics and this gives them the chance to dive deeper into areas of interest or discover new topics.
M is happily browsing BrainPOP and once he finds a topic that piques his interest, it's down the rabbit hole for him because once he's done with one topic, he has more similar suggestions popping up.
The kids can take graded assessments or quizzes with immediate feedback to test their knowledge and then they can demonstrate what they know by choosing any of the many assessments available.
BrainPOP also offers a lot of opportunities on cementing the information they just received by giving kids the option to play games, make mind maps, read extra information or organize what they know into a movie.
Kids also have access to the BrainPOP app. The only downside with it is that nothing kids do on the app is tracked on the teacher dashboard.
Movies and Moby
The main component of BrainPOP is its animations. These are short and to the point, giving children straightforward and easy-to-understand explanations of complex topics.
We've grown to love Moby and his mischief. Moby is a robot that communicates by beeping. Only his friends from the videos understand him and they translate what he's saying to us.
Moby is asking the questions children would ask. He is also very literal and almost always ends up in trouble. Kids just find this character hilarious and easy to relate to.
Each short movie on BrainPOP starts with a letter from the readers asking Tim and Moby to speak about a certain topic or answer their questions.
The animations are very simple lines and blocks of color, making it easy for kids to focus on the essential bits without getting distracted.
Extra reading
Aside from the short movies, kids can delve deeper into a subject by choosing to read more on a topic with the Related Reading tab.
This offers kids original documents, images, or even videos. And what's cool about this is that it has an immersive reader option.
I love that BrainPOP teamed with Microsoft on this one, bringing the powerful tool of Immersive Reader into BrainPOP allowing kids to get all the help they need with reading comprehension and more!
This is such an awesome tool because kids can control everything from background and colors to text size, highlighting only the line they are reading and even showing the parts of speech in different colors. They also have a picture dictionary in a lot of languages, making this a powerful tool at the fingertips of kids. They can work independently through unknown words or have the text read to them.
Assessments
There are several ways kids can test their understanding starting from simple comprehension questions and going all the way to higher-order thinking or sequencing.
The icons on the right side of the video help kids to quickly choose the type of assessment that suits them. Here's what it looks like:
Reinforcement and games
After demonstrating their basic understanding of a topic, kids can create a project using what they've learned. This can range from making their own movies to coding or creating their own games.
By asking kids to be creative and express the things they've learned in their own ways, we're telling them to retrieve and use the information they've stored making it available long-term. Allowing self-expression while also retrieving information is an amazing tool that's generally missing from a lot of schools.
In Game Up, the gamified version of BrainPOP, kids demonstrate even further understanding of the topic by playing games related to what they've been learning. I noticed BrainPOP carefully curated the best games and resources available online – so parents don't have to.
How to use BrainPOP Homeschool
There are just too many ways you can use this amazing educational platform. It has a lot of options available for both parents and learners, making this one of the most flexible learning platforms I've tried to date.
So here's how you can use BrainPOP:
Free exploration
You can just open up the app and freely explore anything that looks interesting. BrainPOP has a movie of the day featured that might be interesting, or you can browse videos by subject or theme.
Introductory
This is a great option for complex topics that you want to ease your children into. Take your main curriculum (any subject) and look on BrainPOP for a concept you are about to teach. This is an easy, smooth way of introducing anything complex, like fractions, world wars, the periodic table, and so on.
Unit studies
Because it's so well organized and categorized, BrainPOP is an amazing source of unit studies. You can either use it to supplement your choices or to create full unit studies for your kids by making use of the many teacher tools available to you.
Enrichment
This is my favorite way of using BrainPOP. Once we've covered a topic with our curriculum, I let M explore it from a different angle on BrainPOP. He can play a game, answer the quiz questions or read the Primary Sources for more information.
For example, he loved hearing about dark matter and then he went ahead and created a code about space, black holes, dark matter, and more. See his work below (hit play to see the full project):
What we love about BrainPOP
There aren't enough words of appreciation for BrainPOP. I am so happy they exist and we discovered them early on.
I have no idea what I would have done a few years back when we discussed about the Animal Kingdoms and I quickly looked up a short movie on BrainPOP about it, or recently when M wanted to delve deeper into Physics or birds.
BrainPOP really is our homeschool go-to resource when we want to dig deeper or even clarify some aspects of the things we're learning. It's our main source for looking for the answer to a question that mom doesn't know how to answer. I would truly be lost without this brilliant educational platform.
Here are some of BrainPOP's strengths and why we love it:
Funny and engaging
I've never seen more engaging and fun short videos to watch. Their quality is just exceptional. Moby is so relatable to children and through his questions and exploration, kids learn and have fun.
I have to admit I am learning alongside my son and I don't know what magic BrainPOP uses, because we often quote them when we have something complex to explain. Their method just sticks!
The videos are so easy to follow and the information presented is condensed into bite-sized chunks. Kids just drink these all in.
Moby keeps doing funny stuff and keeps irritating Tim by the end of the videos. Some of the instances are corny, but all are hilarious. It's just like watching their favorite cartoons but these are full of serious information!
BrainPOP is making use of the children's love for cartoons and screens to get them learning and it shows in the awesome results they are getting with kids around the globe.
Growing the next generation of thinkers
BrainPOP offers a multitude of options for analyzing and expressing what you know. Kids have to use their higher order and critical thinking skills in order to answer the questions and do their tasks.
One of the best ways to learn is not to read or watch a topic again and again, but to try and express it using your own ways. This is what I feel BrainPOP does. It shifts the accent from just memorizing to expressing yourself.
Kids can write, draw, code, create mind maps, and videos, answer questions, research primary sources, and more! This offers them the right tools to express what they've learned and cement their knowledge for long-term memory.
BrainPOP is truly growing the next generation of creative thinkers!
Flexible
Because BrainPOP has so many options and ways of assessing kids, it's one of the most flexible educational platforms out there. There's not a single correct way to assess a child. Worksheets might not work for all and BrainPOP has found new, innovative ways to let kids express what they know.
I love that no two kids will be assessed by using the same path and each kid can get the individualized instruction they deserve!
Educator support
I just love the multitude of tools available for educators and the ease of use. There's hardly any learning curve to this program. It's so easy to get right into assigning work and checking out lesson plans. It's one of the easiest-to-navigate learning platforms out there.
We used to have the school version of BrainPOP, where M just explored everything as he pleased and I had no idea BrainPOP had such powerful tracking tools on the back end. I am happy to now have access to these through BrainPOP Homeschool.
Independent exploration
There's no doubt that BrainPOP is an excellent resource for kids to explore freely, but I love how this educational platform is catering to all learners, even those facing difficulties.
With the help of Immersive Reader, kids can independently work even when they get stuck because the helping tools are at their fingertips. They can have the text read to them, quickly search for words they don't know, and even translate them into another language.
Students actually teach themselves with BrainPOP and educators are just there to guide them.
Downsides
The only aspect I don't like about this educational platform is that the app isn't tracked on the parent's end. But I am hoping it's something BrainPOP will fix soon.
Rating
Our rating is 4.5 out of 5 stars. We really love using BrainPOP and it's one of the most cherished tools in our homeschool.
I hope you will give this amazing educational platform a chance by trying it out yourself.
Video and BrainPOP offer
To help you better see inside BrainPOP, I made a YouTube video, highlighting everything from this blog post and showing you examples from the back end.
BrainPOP is also having a special offer this summer for their annual plans, so don't forget to grab your free trial!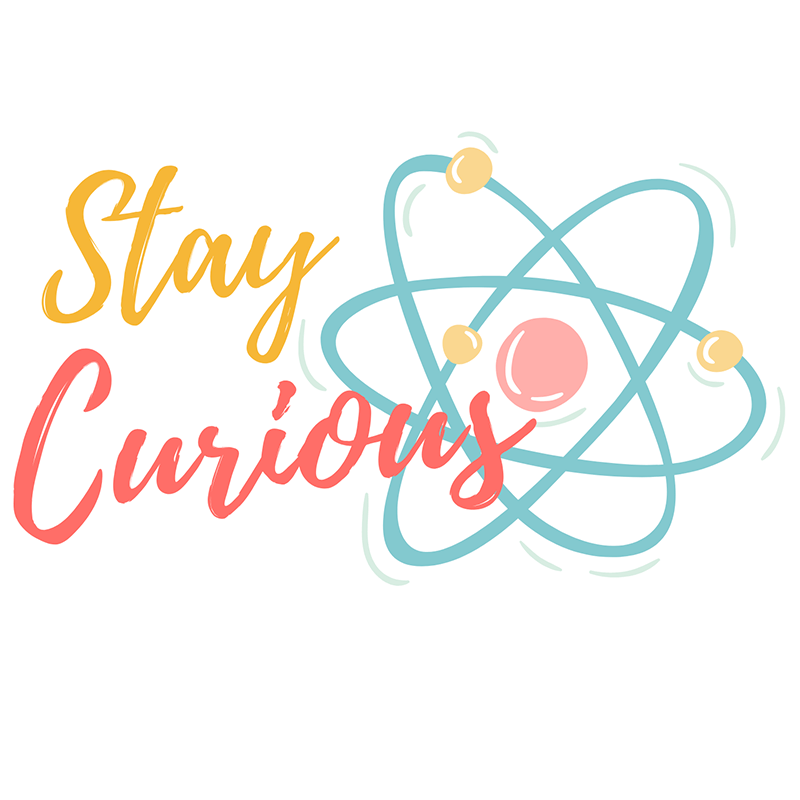 This post may contain affiliate links. By making a purchase through these links, I get a small percentage for the item you bought while the price stays the same for you. Thank you for supporting me.
As an Amazon Associate I earn from qualifying purchases.
Read my Disclosure to find out more about how I support my website and how you can help.