Mentor Junior review- a great option for finding mentors for free
Mentor Junior came to our life when M. started delving deeper and deeper into chemistry. I knew I was out of my league and I asked for help in my homeschooling group. They all helped me brainstorm and someone stumbled upon this lovely website.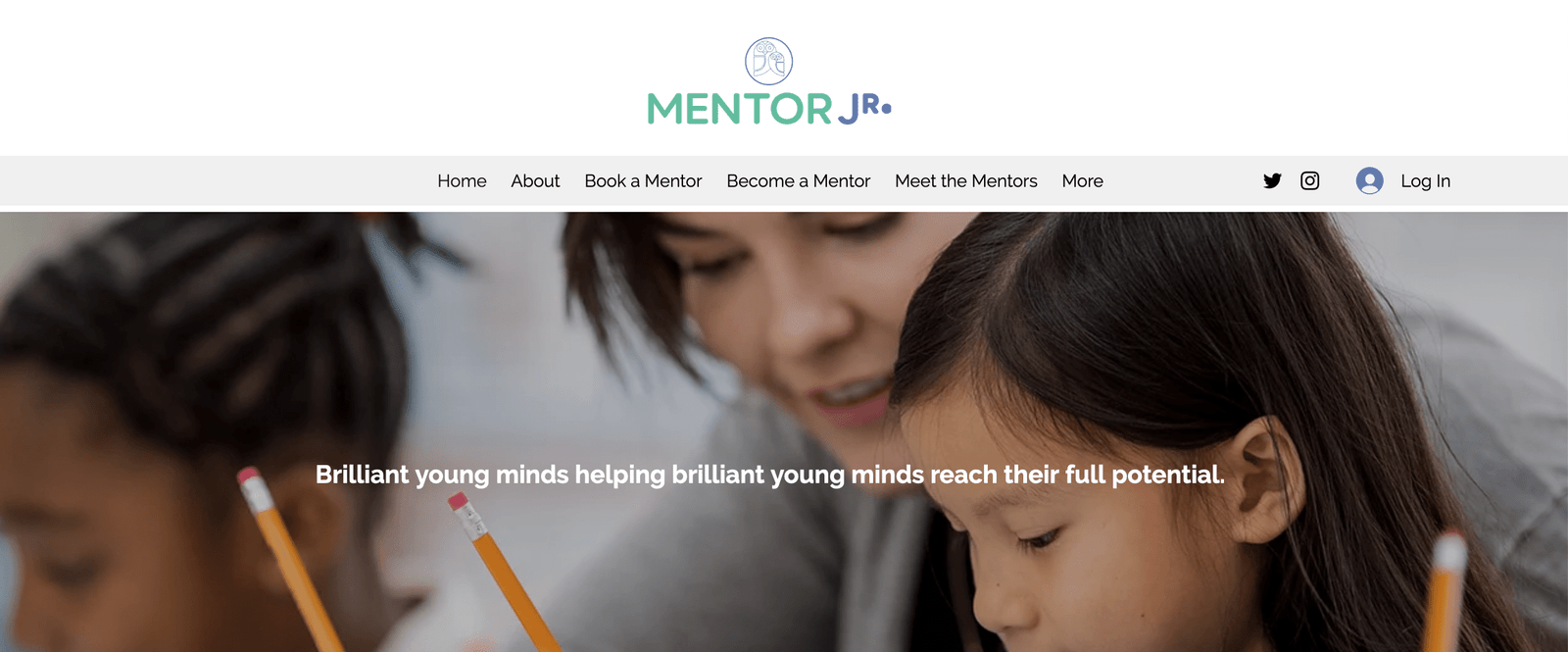 About Mentor Junior
Mentor Junior (Mentor Jr.) is a FREE tutoring platform that connects bright high school students with younger students that need help or guiding in various subjects. It was created by a student, Jessie Pitsillides, as a local tutoring service for primary schools in London.

Due to the COVID-19 situation however, they were forced to end their local initiative, but Jessie didn't stop. She launched her idea online and very quickly it became popular accross the globe!
There are mentors for nearly everything you wish for: English, math, geography, chemistry, physics, biology, French, German, history and even Chinese! You can even apply to become a mentor for young kids.
Read more about what Jessie says about it here.
Our experience
We weren't exactly looking for 'help with homework" as much as old-school mentoring. I wanted to find someone flexible, knowledgeable in chemistry and very patient for M because he tends to skip from level to level (even subject to subject) and he obviously has some gaps in his learning because he learned independently everything he knows in chemistry.
We have previously tried Outschool and contacted other tutoring or mentoring services but none of them fit. They were either too rigid or very expensive. I was about to quit searching, when Mentor Junior came into our life.
Jessie is amazing to communicate to. I told her about our situation and she immediately started searching for someone suitable for us.
Carys, our tutor, is a brilliant young lady that knows her science subjects well! For the past 6 months, she's been guiding M through chemistry and physics. I love the fact that she has enough patience for him (he is just 9) and doesn't mind simplifying certain aspects. M is only at a 4th grade math level (we didn't skip ahead) but some concepts require algebraic understanding that he doesn't have. Carys has done a great job in explaining concepts to him while avoiding overwhelming him with the maths aspects he wouldn't get.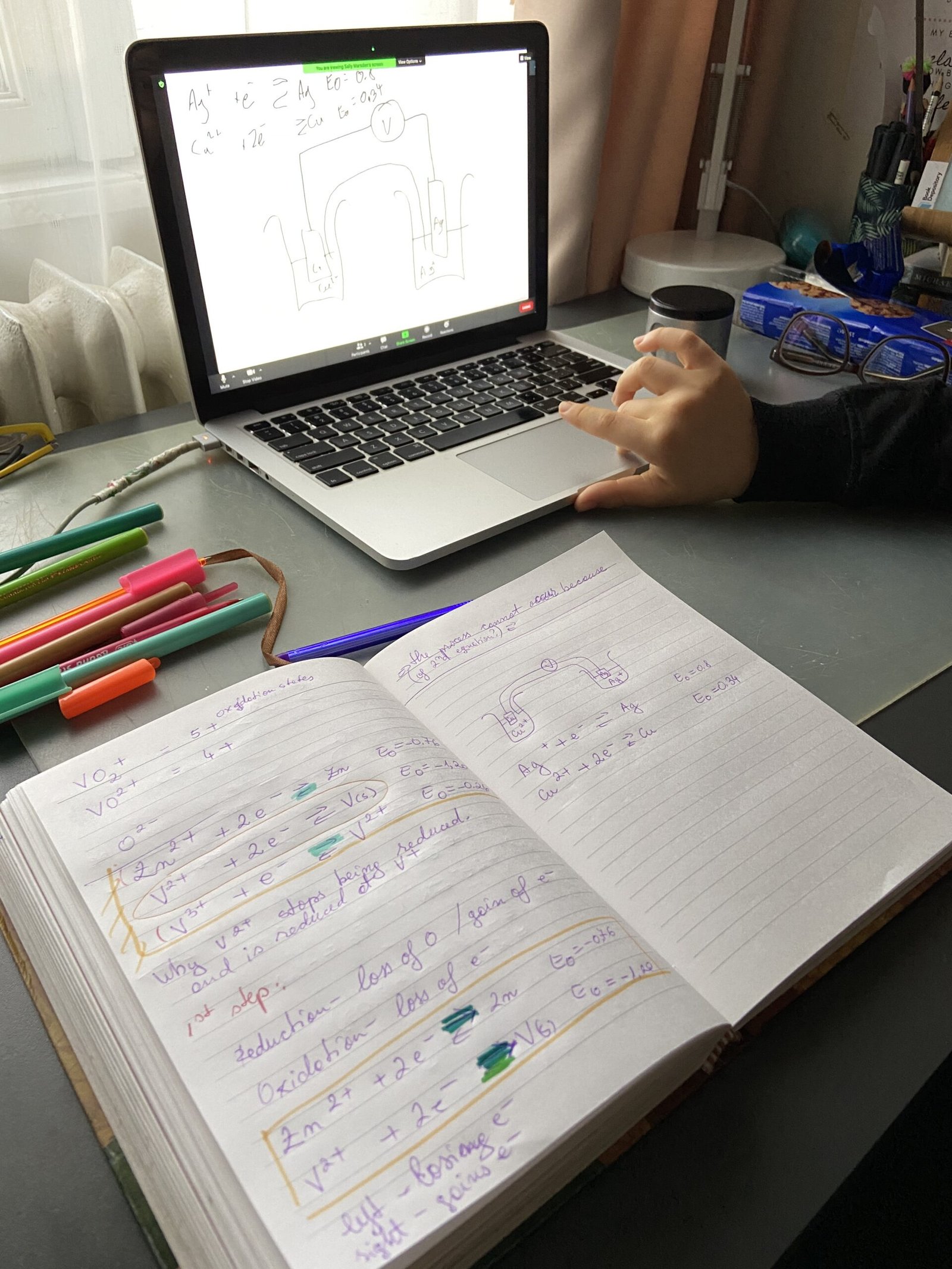 I also love that she is very flexible. Sometimes M doesn't know what to discuss about next so she is always ready with ideas that he can choose from. She also doesn't mind switching between concepts or even subjects when a new question arises from M.
I can honestly say she's been the best outside teacher that M ever had!
How it works
We meet with Carys on Zoom, once per week for one hour. Every week she asks M what he wants to discuss. He either has new questions they delve into, or Carys offers him several topics to choose from.
The lessons are very thorough and advanced. I sit with M through them because he can't yet take notes fast enough (they discuss, I take notes). Sometimes Carys gives him little exercises to do for next time, or she shows us interesting websites like PhET or related YouTube videos.
They usually end the session by discussing whatever M thinks of: black holes, astronomy, physics, interesting facts.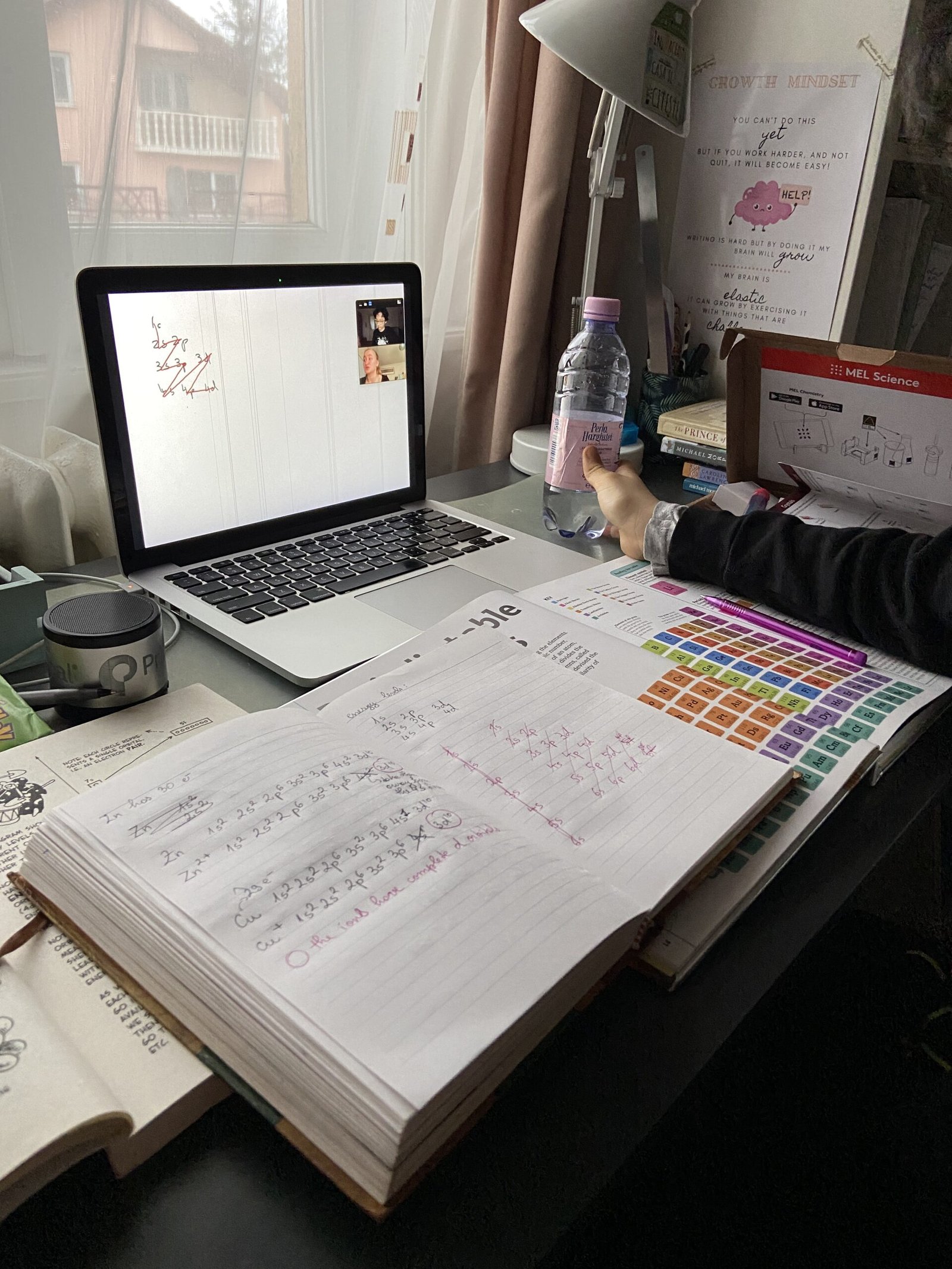 Every week, he leaves their time together thinking about more questions and topics. I feel that this weekly experience has opened his horizons to even more questions, even more curiosity. It's been amazing watching him grow more confident and seeing him so excited about his chemistry hour each week.
We love Mentor Junior and Carys and we couldn't be happier with our choice.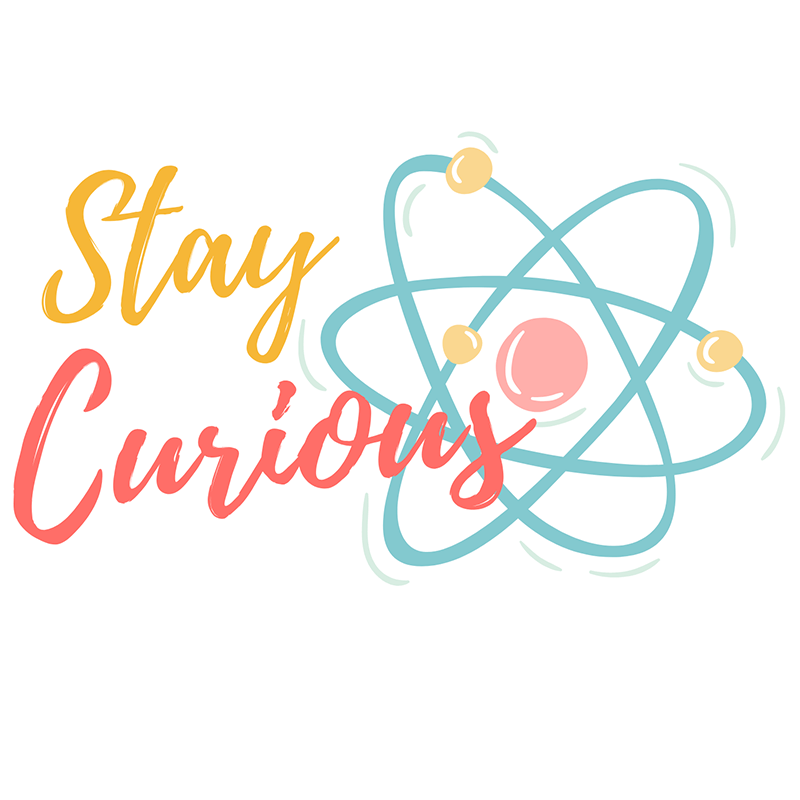 This post may contain affiliate links. By making a purchase through these links, I get a small percentage for the item you bought while the price stays the same for you. Thank you for supporting me.
As an Amazon Associate I earn from qualifying purchases.
Read my Disclosure to find out more about how I support my website and how you can help.