Why We Chose BookShark Curriculum Level G for 7th Grade History and Language Arts | Review
From the very first moment I opened our BookShark curriculum box over a year ago, I had a strong feeling that this was a homeschooling gem we'd treasure for years to come. And I wasn't wrong.
Because, honestly, what's not to love about it? If you love reading, you'll love BookShark. As a family that deeply values reading, BookShark's allure was undeniable.
In this review, I'd like to focus on BookShark's Language Arts component, as it's our first year exploring this facet of the curriculum. I won't rehash what I've previously covered in my BookShark review from last year, which delved into the history aspect. Instead, let's dive into why I love BookShark's Language Arts as a new addition to our homeschooling journey.
At A Glance – BookShark Reading with History
Summary: BookShark has been our favorite curriculum ever since we opened our Level F history last year. Nothing's changed.

This year we decided to try out their Language Arts along with history and I am equally impressed with the quality of the curriculum and their excellent instructor's guides!

I am thrilled that we ventured into BookShark because it delivers more than just history. It fosters analytical thinking, the formation of connections, and a broader understanding that extends to other subjects. This history program doesn't merely focus on dates and events; it brings history to life through historical fiction. Children learn history by reliving it, engaging with high-quality texts, and participating in meaningful discussions. We are wholeheartedly enjoying the journey!
Our rating:
Grades: preK-12
Style: Literature-based
Type: Secular/Neutral
Price: $$$
Do you prefer watching a video instead of reading? Check out my YouTube review:
What is BookShark curriculum?
BookShark is a homeschool curriculum provider that caters to families who share a love for reading. They offer high-quality, literature-based curriculum packs designed for children from pre-K through high school.
Their packs cover all the core subjects for history, language arts, science, and math, but parents can mix and match the subjects and even customize each package to fit their family.
What sets them apart is their dedication to making learning enjoyable for children while keeping it manageable for parents. They provide fully planned instructor guides for core subjects, ensuring a well-rounded educational experience.
From carefully selected literature to thoughtful questions to spark conversations and encourage analysis and critical thinking, BookShark has it all. Wrapped in the confines of what looks like a traditional boxed curriculum, you'll find that it's more than you expected!
I don't just love it, I adore it! And that's a lot coming from me. You know traditional boxed curricula aren't our thing since we are eclectic homeschoolers who love flexibility, but BookShark just works!
What sets them apart from other homeschool curriculum providers is their surprising flexibility and the ease with which a parent can switch things around to fit the curriculum to their needs (not the other way around).
The heart of BookShark's curriculum lies in literature, particularly "living books," making it Charlotte Mason-friendly. Each year, families explore around fifty carefully selected books that meet specific criteria:
beautifully written
enhancing literacy and knowledge
engaging to read
emphasizing positive character development
These books encompass a wide range, from historical fiction to biographies, literary fiction, and even poetry.
Our positive experience with last year's 6th-grade history books prompted me to extend BookShark into our 7th-grade Language Arts curriculum and I don't regret it one bit.
BookShark level G
BookShark level G is aimed at kids aged between 11 and 13, depending on how advanced they are. I feel like 7th grade is the ideal age for this level because of the themes presented in the books but also the complexity of vocabulary and plots presented.
I can see this level working all the way through 9th grade because it seems to have the right amount of challenge and complexity.
How we ended up with BookShark language arts curriculum
Before diving into why I adore their language arts curriculum, let me tell you this was NOT in my initial plan for our 7th grade language arts curriculum.
Our initial plan for 7th grade involved using the Hewitt Lightning Literature curriculum. However, as we started with it, we quickly realized it wasn't the right fit for us. The selection of texts and the scarcity of literary analysis proved to be major stumbling blocks for us. We soldiered on for 15 weeks before admitting defeat.
So I spent a stressful couple of weeks digging for other literature options. But in the rush to find a suitable alternative, I realized that I had made a critical mistake. I hadn't outlined precisely what we needed from a Language Arts curriculum.
We already had great choices for grammar (Growing with Grammar 7), writing (Structure and Style for Students 1B), and vocabulary (Vocabulary from Classical Roots A). All we were missing was literature. We want good literature, meaningful reads, and some sort of support around the books.
Literature guides sounded perfect but I had my Eureka moment while I was reading around to Marc from BookShark's literature-based history. Well… DOH! Sometimes you don't see what is staring you in the face! We had all these beautiful books to read, with supporting comprehension questions and vocabulary, plus they had a whole instructor's guide dedicated exclusively to language arts.
I kid you not when I say a huge weight lifted off my shoulders. And that's when I decided to look at BookShark as more than just history.
A quick e-mail to Bridgeway Academy, and we were set up to send 4 book reports from the books we read and analyzed for history. So our literature was covered as well.
But I loved BookShark's language arts add-on so much that we are doing that as well! It's just soooo so good! So we kind of do double LA this year, but I don't mind it a bit.
Why I chose BookShark curriculum for language arts and history
BookShark's offerings extend beyond history, encompassing both language arts and science. While we're focusing on Language Arts this year, I'm planning to introduce their science curriculum next year.
As mentioned earlier, BookShark's Language Arts Level G builds seamlessly upon the history component. The comprehension questions and vocabulary are integrated into the history instructor guide, while the language arts instructor guide covers grammar, mechanics, and writing, and even offers optional dictation exercises and supplementary books for grammar, spelling, and vocabulary.
To be honest, I had modest expectations for BookShark's Language Arts instructor guide because the history guide seemed to cover most of the literature. However, I was in for a pleasant surprise.
BookShark curriculum instructor guides
BookShark's instructor guides share a consistent format that's remarkably user-friendly. They're printed in color, with the history guide in purple and the Language Arts guide in a lovely teal shade.
Both guides span 36 weeks of instruction, with a four-day-a-week schedule. They rely on the same literature books that you and your children will explore throughout the year. Additionally, the Language Arts guide offers some optional books for further work on grammar, vocabulary, and even spelling.
What impressed me the most is how parent-friendly the guides are. They feature well-thought-out lessons presented in easily digestible chunks for both parents and kids. The format is designed for seamless navigation, complete with a suggested weekly schedule and a fully scripted layout for the instructor guide.
One notable difference is that the history guide is primarily addressed to parents, while the Language Arts guide includes worksheets for kids—a feature I truly appreciated.
Language arts optional supplements, Virtual Seat, and LAMP services
I love how you can build your own ideal curriculum depending on what your child needs because BookShark lets you customize each package by choosing to opt in or out of optional books and features. We don't use the optional books and features this year because we chose other language arts materials in addition to BookShark.
For optional grammar, BookShark level G offers Keys to Good Language 6, which is a great grammar curriculum. The format is black and white and the exercises are short and to the point. So it's something that would definitely work in our homeschool. If we finish Growing with Grammar sooner, we will start working on Keys to Good Language as well.
Another supplemental resource offered by BookShark curriculum is Wordly Wise 3000 Book 6, a very popular vocabulary program. We haven't worked on this yet, as Marc is finishing vocabulary work from Vocabulary from Classical Roots. We will start working from Wordly Wise 3000 from the 2nd semester.
For those kids who still need spelling, BookShark level G also offers a Spelling You See option to choose from Modern Milestones or Ancient Achievements. Since Marc doesn't have any spelling problems, we don't use a specific spelling curriculum anymore, but this is useful if you have a struggling speller.
We used the BookShark Virtual Seats last year and I enjoyed it because of the auto-grading, but this year I chose to go another route because I wanted to create my own tests for history. The Virtual Seat is an optional add-on for your package and is a great option for busy parents who don't have time to physically sit through every lesson and ask every question aloud. Kids just open the website and all the questions from the IG pop up for them as well as the map work and anything else they need to do for the day.
For a more comprehensive Language Arts experience, consider the Language Art Mentor Program (LAMP), which can be added to any Virtual Seat. It provides the option to receive feedback from a dedicated Language Arts teacher for your child's writing assignments, lightening the load on parents and ensuring more effective feedback.
BookShark curriculum for 7th grade history and language arts- BookShark level G
So, what exactly does this BookShark curriculum offer for a 7th-grade student? In a nutshell, it combines two subjects, creating an integrated and engaging learning experience. This curriculum covers a writing program, a literature-based history curriculum, literary analysis, grammar and mechanics, vocabulary, editing, and a lot of enjoyable practice.
If you want to see inside the BookShark Level G package for history and L.A. please watch my unboxing video:
BookShark language arts level G instructor's guide – dissection
The BookShark Language Arts level G curriculum is a lifesaver for homeschooling parents, simplifying the entire learning process. These guides are designed to be user-friendly, requiring minimal preparation on your part, which is perfect for busy parents.
1. Schedule, Notes, and Activity Sheets
This is where the magic happens. Each week begins with a well-organized schedule, providing an overview of what to expect over the four days. The lesson plans themselves are scripted, making it a breeze to understand and implement. Both lesson explanations and answers are conveniently placed on the same page. Additionally, the Language Arts Instructor Guide includes worksheet pages for kids that can be easily removed and handed to them as you follow along.
Now, let's delve into a typical week:
Day 1 for language arts
This day kicks off with optional activities like dictation and extra practice from the optional books. This is also when you introduce any grammar or mechanics for the week. What's especially delightful is how the lessons maintain brevity while providing clear explanations and examples. The concise format ensures that going through a lesson is both effective and engaging for your child.
Something I really appreciate about this setup is that BookShark included the worksheets with the IG.
Day 2 for language arts
This day shifts the focus to writing and creative expression, without optional assignments. The curriculum offers a wealth of tips and resources to help kids understand what constitutes excellent writing.
The writing assignments included in BookShark Level G encompass a wide array of topics, such as descriptive paragraphs, points of view, spatial organization, elaboration, dialogue attributions, transitions, symbolism, mystery, clichés, character development, classification, cause and effect, literary analysis, conflicts, plot, poetry dissection, and much more. It may seem like a lot, but the curriculum makes it far from overwhelming. The assignments are engaging and enjoyable, even for reluctant writers.
You get the point… there's a lot being covered in the 36 weeks!
You might wonder how to manage so much Language Arts, especially if it's not your child's strong suit. I've chosen a specialized curriculum for each part of Language Arts, allowing us to focus on one skill at a time. BookShark's Language Arts serves as the glue that ties everything together and provides additional practice across all Language Arts subsections.
Regarding writing, I don't expect Marc to craft elaborate essays, but I appreciate that he's exposed to different types of writing, which complements what he's learning in IEW (Institute for Excellence in Writing). BookShark's writing assignments are diverse and intriguing.
Some of our favorite assignments have included creating a travel journal for Ancient Egypt and crafting a Family Pact. These tasks extend beyond writing and into history and research.
The Family Pact assignment, for instance, prompted meaningful discussions about family rules and the importance of everyone feeling protected and heard. BookShark included as an example, the first pact signed between Egyptians and Hittites! I really don't need to tell you how much fun Marc had and how involved he is in these activities. Not to mention none of us will even forget now about the story of the first pact.
Some of the assignments we absolutely loved so far include writing a travel journal for Ancient Egypt, which inspired me to make the printable below for you! If you want to get a sample sent to your inbox, use the form below to subscribe to my newsletter and a discount code for the full pack.
Egypt Printable – Writing Pack: Prompts and Mysteries – Elementary
Days 3 & 4
These days involve optional work from the supplementary books, as well as ample time to complete the writing assignment. I appreciate how the curriculum breaks down the writing process, with a single assignment sometimes spanning two weeks. At the end of each writing task, parents receive a handy rubric for feedback and grading.
2. IG Resources
The language arts IG holds a veritable goldmine at the back! In addition to the Scope and Sequence, you'll find a list of abbreviations and an extremely helpful Grammar Guide.
The Grammar Guide is a gem because it can be used with any Language Arts curriculum or as a stand-alone guide. I love how BookShark's approach to grammar and rules emphasizes comprehension and application over rote memorization. This guide is a reference we use across all subjects when it comes to grammar and mechanics of writing. It also includes important information on research projects, providing guidance on writing research papers and citing works.
I am actually planning to dedicate several months this year (once Marc finishes his IEW SSS 1B) to writing research papers and doing lab reports. Since Marc's interest is in STEM, I feel this type of writing would benefit him the most.
BookShark curriculum history- level G
As I shared in my previous post about our experiences with BookShark curriculum for history, this year I'll condense our discussion on the history component, but don't hesitate to reach out if you have more questions.
The 7th-grade history curriculum is centered around ancient and medieval history, with the primary texts being the first two volumes of "The Story of the World" (SOTW) by Susan Wise Bauer. BookShark Level G also includes a world history encyclopedia from Kingfisher, which we'll also use for Level H next year.
We have a bit of a love-hate relationship with SOTW. We went through the first two volumes back in grades 3 and 4, and while we loved the format, it didn't leave a lasting impression regarding historical facts. Perhaps the issue is on our end. This time around, our focus isn't solely on SOTW; instead, it's on the readers and read-alouds. We hope this approach will provide a more comprehensive context, even if specific dates and events remain somewhat elusive.
What excites me this time is that we'll finish both SOTW volumes in 7th grade, and the next two volumes in 8th grade. As I mentioned in my post about high school history, my primary aim is not to push Marc to remember historical dates and lists of events but to nurture curiosity, critical thinking, context, and connections. BookShark aligns beautifully with these objectives, transcending the mere memorization of facts and dates.
BookShark offers several add-ons for history: a lap book, a timeline book and stickers that add a hands-on dimension to the study of history. While we skipped the optional lap book (not our preference), it's fantastic that BookShark provides this option for families who find it useful. I appreciate the flexibility to customize the curriculum to meet individual needs.
To make history learning more interesting, we opted for the Essentials Timeline Library from Homeschool in the Woods instead of the original Timeline book offered by BookShark, mainly because we began with that specific timeline before we switched to bookShark and wanted to keep our history resources in one place. Amy is also the designer of BookShark's timeline stickers, so we get to use the same style of stickers throughout our history studies.
To enrich the geography side, I also bought Amy's Olde World Maps and printed them on A3 paper. They make a great addition to the history we are studying this year, look gorgeous, and we love painting them!
What we love about BookShark history level G
As I mentioned before, I appreciate how BookShark's literature-based approach to history shifts the focus from dry facts to a broader contextual understanding.
Instead of traditional teaching methods with textbooks filled with facts, I aim to impart a sense of context and encourage micro-focus on aspects of history that pique our interest. I want to humanize history for Marc, prompting him to form connections, comparisons, and analyses, rather than just regurgitating information. In this regard, BookShark proves to be a perfect fit.
High quality living books and contextual understanding of history
What stands out for us in BookShark's history program is the focus on context, instead of merely presenting facts and dates. The emphasis is on understanding history from a different angle, delving into the lives of people from different time periods.
BookShark's selection of living books is of remarkable quality, and these texts transport us back in time, offering fresh perspectives on history.
Marc has been reading about youngsters of the same age who lived through various historical events. He's had the opportunity to explore the life of an Athenian boy in Sparta and the differences that arose. We've delved into the Trojan War, uncovering the reasons that led to the conflict, information that textbooks often overlook.
We've delved into life in Ancient Egypt during the time of Tuthmose the Third and his power-hungry sister, Hatshepsut. We've unraveled Roman mysteries, gaining insight into the complex and intricate Roman Empire just as it was on the brink of collapse. These are details that typically don't surface in traditional history programs, where the primary goal is to check off boxes and move on.
These aren't things he would have learned from a traditional history program, where the focus is on passing tests and cutting things off the list.
The beauty of BookShark is that it delivers a dual benefit. It's not just about exposing children to captivating history. The literature is equally captivating, featuring high-quality writing, intricate plots, intriguing twists, and complex vocabulary that even adults can relish. This continual exposure to high-quality living books cultivates my child as a thinker, analyzer, and adept communicator. What more could I ask for?
Meaningful discussions and great literature selections
Without sounding repetitive, I must emphasize my love for BookShark's instructor guides. These guides make the teaching process effortless, allowing me to open the guide and teach without any preparation. The scripted lessons and comprehensive answers alleviate the stress and pressure on parents. Even if you opt to have children read independently, you'll find questions and answers clearly laid out, along with helpful notes for the books your child reads.
But what I appreciate most are the thoughtfully crafted comprehension questions. They provide ample opportunities for discussion and lead to deeper conversations.
For example, Marc has enjoyed comparing and contrasting the symbolism behind historical figures like Hatshepsut and Mara, leading to engaging literary analysis within the context of history. What surprised me was how easy this integrated into our daily discussions, without making him feel any pressure.
Something unexpected was when he asked me to buy more books written by the same author! The Silver Branch presented a complex read, but Marc surprised me by craving more. He was captivated by the young Romans in Britain who defied a tyrant, prompting me to order the other two books in the trilogy. He wanted to explore further the Ninth Legion and their eagle and follow the characters as they worked on Hadrian's Wall. This process encouraged him to make inferences, predictions, and connections, all while nurturing his curiosity.
More than history
Let me share a little secret. Before we discovered BookShark, I was on the brink of surrendering to the monotony of history. We knew it was a compulsory part of our curriculum, but I was contemplating settling for any history program that would make it a box-ticking exercise, allowing us to move on swiftly.
You see, this isn't how I prefer to educate my son at home. We strive for engaging, meaningful learning experiences. Yet, there are times when we reluctantly compromise, especially with compulsory subjects we don't particularly enjoy (yes, I'm talking to you, geography!).
But then, BookShark came into our lives, and it illuminated the path to a different kind of history learning. It's not just about memorizing dates, events, and mundane facts; it's about the magic of historical fiction. With BookShark, history comes to life, and kids don't merely study it—they live it. They immerse themselves in great pieces of writing, exploring different time periods and connecting history with other subjects.
We love it!
What I would change
BookShark is pretty close to perfection, and I'm saying this honestly. However, if there were a few things I could change, it would be this. I wish they offered optional tests that we could easily send to our school, Bridgeway Academy. While they do provide the BookShark Virtual, which includes auto-grading—a fantastic feature for hassle-free grading—I decided to skip it this year since Marc is already spending a considerable amount of time online.
Additionally, it would have been fantastic to have access to the SOTW maps (and maybe the activity books) directly through BookShark. Fortunately, I had all the levels of SOTW as PDFs, allowing me to print the maps for Marc to use with each chapter.
Final thoughts on BookShark level G and some FAQs
Our love for BookShark knows no bounds (this isn't an exaggeration). It has transformed our approach to history and language arts, infusing every lesson with wonder and excitement. It's the go-to homeschool curriculum that beautifully blends history, literature, and language arts into an immersive and comprehensive learning experience.
So, if you're a lover of books, history, and in-depth learning through exposure and meaningful conversations, I strongly urge you to give BookShark a try. See for yourself how it can make your homeschooling journey not just easier but also more enriching. The beauty of BookShark lies in its power to ignite a lifelong love for learning and a deep understanding of the world's past.
So what do you say? Did you try BookShark? Are you curious to find out more? Let me know in the comments below!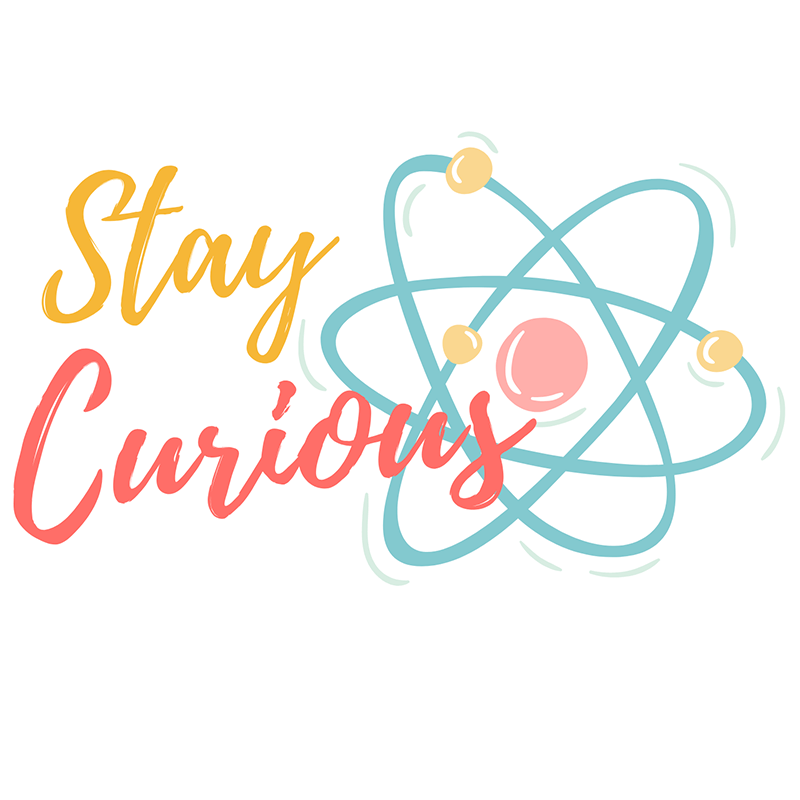 This post may contain affiliate links. By making a purchase through these links, I get a small percentage for the item you bought while the price stays the same for you. Thank you for supporting me.
As an Amazon Associate I earn from qualifying purchases.
Read my Disclosure to find out more about how I support my website and how you can help.
Is BookShark a good curriculum?
BookShark is generally considered a high-quality curriculum by many homeschooling families. Its positive reputation stems from several key factors:
Literature-Based Approach: BookShark places a strong emphasis on using engaging literature, living books, and quality fiction to teach various subjects. This approach makes learning more enjoyable and memorable for students.
Comprehensive Curriculum: BookShark provides a comprehensive curriculum that covers a wide range of subjects, including history, literature, language arts, science, and more. This integrated approach allows for a well-rounded education.
Flexibility: While BookShark offers a structured schedule and lesson plans, it also allows for flexibility. Families can adapt the curriculum to suit their needs and preferences, making it accessible to a variety of homeschooling styles.
Instructor Guides: BookShark's detailed parent or instructor guides provide clear daily schedules, discussion questions, and support, making it easier for parents to teach and for students to learn independently.
Age and Grade Levels: BookShark offers curriculum options for a broad range of ages and grade levels, making it suitable for families with multiple children at different stages of learning.
Support and Resources: BookShark provides customer support, an online community forum, and various online resources, making it easier for parents to get help and connect with other BookShark users.
Diverse Book Selection: BookShark includes a wide variety of books, including modern and diverse literature, which can help students explore different cultures and perspectives.
Secular Curriculum: BookShark is a secular/neutral curriculum, which means it does not have a religious component. This appeals to families seeking a non-religious approach to education.
However, it's important to note that no curriculum is a one-size-fits-all solution. The effectiveness of BookShark, or any curriculum, depends on factors like your family's educational goals, your children's learning styles, and your personal teaching preferences.
Before choosing a curriculum, it's a good idea to research, read reviews, and even explore sample materials to see if it aligns with your specific needs and values. Additionally, what works well for one family may not work as effectively for another, so it's essential to consider your unique circumstances.
What is BookShark Virtual Seat?
BookShark Virtual Seat is a feature provided by BookShark, a homeschool curriculum provider. It offers a convenient online platform that helps homeschooling parents and students streamline their education experience. Here's what BookShark Virtual Seat includes:
Auto-Grading: BookShark Virtual Seat provides auto-grading functionality, making it easier for parents to assess their students' progress. This feature automatically grades assignments and quizzes, saving time and effort.
Online Accessibility: With BookShark Virtual Seat, your IG materials, assignments, and grading tools are accessible online. This means you can conveniently manage your homeschooling program from anywhere with an internet connection.
Interactive Learning: It may offer interactive features to engage students in their learning experience. Interactive lessons, quizzes, and activities can make learning more enjoyable and effective.
Assessment and Feedback: Parents can receive detailed feedback and assessment data, allowing them to monitor their child's performance closely. This insight can help identify areas where students may need extra support or enrichment.
Scheduling and Planning: BookShark Virtual Seat may include scheduling and planning tools to help organize your homeschooling day effectively. This can be especially helpful in keeping track of lessons and assignments.
It's important to note that BookShark Virtual Seat is designed to work in conjunction with BookShark's homeschool curriculum. It aims to simplify the administrative aspects of homeschooling and provide additional tools to support both parents and students in the learning process. It's not meant to be used without a physical BookShark package.
Is BookShark secular?
While BookShark is generally considered a secular curriculum, it's important to note that some of the historical events and literature within the curriculum may include references to Christianity or periods in history that were pivotal to the development of Christianity. However, these references are typically presented in an educational and historical context rather than from a religious perspective. Here are a few key points to consider:
Historical Context: BookShark provides historical context for events and developments related to Christianity. It aims to offer an objective and comprehensive understanding of history, including the influence of various religions.
Literary Analysis: Some literature selections may include works written during or about historical periods significant to Christianity. These works are typically included for their literary and historical value, rather than religious content.
Secular Approach: BookShark's approach is secular in that it does not promote or endorse any particular religious beliefs. It focuses on delivering a well-rounded, literature-based education with a wide range of historical and literary sources.
Diversity: The curriculum also includes literature and historical materials from various cultural and religious perspectives to provide a balanced and diverse educational experience.
While BookShark takes a secular approach, parents should review the specific materials used in the curriculum to ensure they align with their educational and philosophical preferences. Some families may choose to supplement their curriculum with additional resources or discussions to provide a more comprehensive understanding of religious and historical topics.
Is BookShark worth the money?
The value of BookShark or any homeschool curriculum depends on several factors, including your educational goals, teaching style, and budget. Here are some considerations to help you determine if BookShark is worth the investment for your family:
Educational Goals: Consider your educational objectives and whether BookShark aligns with them. BookShark offers a literature-based, comprehensive curriculum that can be a good fit for families seeking a well-rounded education with a focus on reading and critical thinking skills.
Teaching Style: Think about your teaching style and preferences. BookShark provides instructor guides and materials to make teaching more convenient, but it still requires active parental involvement. If you prefer a curriculum that is highly structured and detailed, BookShark might be a good fit.
Budget: BookShark is an investment, so consider your budget. Compare the cost of BookShark to other curriculum options and resources. Keep in mind that BookShark often includes a wide range of books, which can be more cost-effective than purchasing books individually.
Flexibility: BookShark offers flexibility in terms of how you use the curriculum and adapt it to your family's needs. You can adjust the pace and content to fit your homeschooling approach.
Child's Learning Style: Consider your child's learning style and preferences. If your child enjoys reading and literature-based learning, BookShark's approach may be engaging and effective.
Support and Community: BookShark provides customer support and access to an online community, which can be valuable for parents seeking guidance and a sense of community in their homeschooling journey.
Trial Period: BookShark offers a "3 Weeks Trial" program for the Virtual Seat that allows you to explore sample weeks of the curriculum IGs to see if it meets your family's needs before committing. Get your FREE 3 weeks trial for BookShark's IGs.
Ultimately, whether BookShark is worth the money depends on how well it aligns with your specific homeschooling goals and your child's educational needs. It's a good idea to review their curriculum offerings, reach out to their customer support for any questions, and potentially take advantage of their trial program to assess its suitability for your family. Additionally, seek input from other homeschooling parents who have used BookShark to gather different perspectives.
Does BookShark have tests?
No, BookShark does not provide traditional paper-based tests. However, you can explore alternative methods for assessing your child's learning by referring to the blog post on BookShark's website How to Test Without a Test.