Homeschooling with Bridgeway Academy Review- The Most Flexible School
We've been homeschooling with Bridgeway Academy for almost 2 years now and we couldn't be happier. Here's our review and experience with them.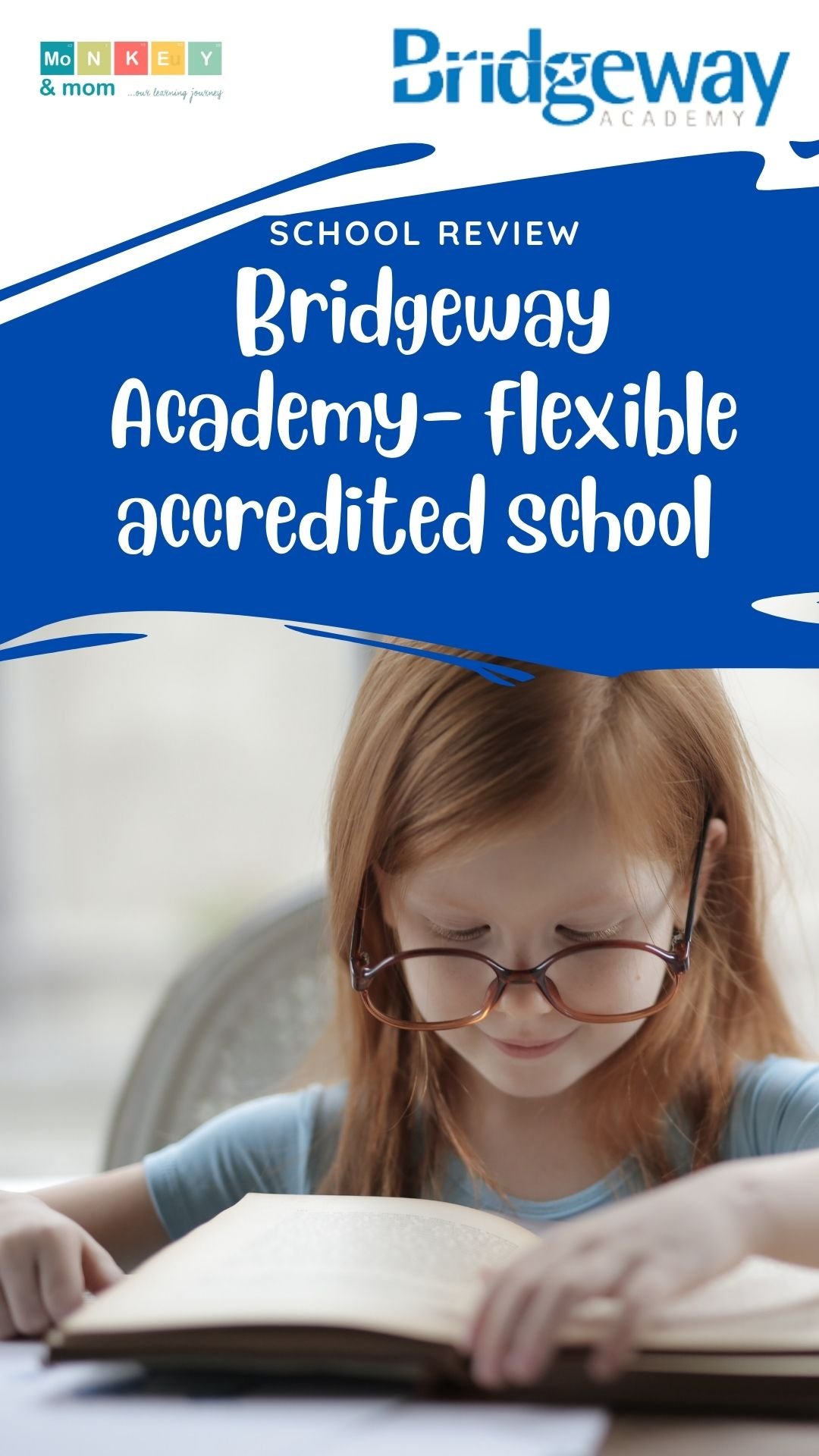 UPDATE 2022:
Since this post has been useful to so many parents, here are some changes that Bridgeway Academy rolled in since I wrote this post:
there are 3 required Scantron tests per year: Fall, Winter and Spring
each test must be taken at least 6 weeks away from each other
they no longer accept parent-generated tests: the curriculum you choose must come with their own tests or chapter reviews
they no longer accept workbooks or supplemental curriculum as a main curriculum. That means no Evan Moor or Scholastic curricula will be approved.
Everything else is the same and Bridgeway is still our favorite school in 2022!
From Boxed Curriculum to a Flexible School
When we first started homeschooling, like any fresh homeschoolers, we thought that having a boxed curriculum and a fixed schedule would help us.
Four years down the line, I loosened up a bit about the curriculum and schedule. I managed to make my own schedule and lesson plans that fit our needs and make it bend to suit us, not the other way around.
Bridgeway Academy is the second accredited distance school that we try. The first one was Calvert School. Unfortunately Calvert has been sold off and the quality of their curriculum is nowhere close to what we got in the first 2 years with them. Let me tell you the story.
Why Calvert lost its appeal
After 2 years of using Calvert, We were ready to enroll M. for his 3rd grade with Calvert. We were all set, just waiting for their February sale to purchase. I was a couple of days late for the sale though because I had missed their e-mail and I went on their website to see that the prices had gone up considerably! (from $2000 to $6000). I had no idea what was happening. When I wrote to them and they said they no longer offer offline curriculum for 3rd grade, only online, I knew something was up.
Later, I found they had been sold to another company (credit-recovery type of school). They would no longer offer the old Calvert curriculum so loved and appreciated by thousands of families worldwide, but their new "enhanced" one. I was so disappointed and felt betrayed by their move, without even announcing the families upfront of the changes that would take place.
As a consequence, a lot of Calvert families decided to leave the school and look elsewhere and we were among them.
And that's how my hunt for a new school began once again. I wrote a separate post about the different types of schools I researched over the years and the difference between them.
Homeschooling with Bridgeway Academy- our new school
Our rating: Excellent
Read more reviews on Trust Pilot.
Low points:
tricky to navigate when submitting paperwork
Top points:
flexible
friendly
accredited
I knew about Bridgeway Academy because I actually considered them when M. started first grade, so revisiting their website and talking to their representatives, I decided to give them a try even if at the time I couldn't find a lot of details from homeschooling parents using them.
1. Flexible – Bridgeway Academy Homeschooling Options

Bridgeway Academy is one of the most flexible, accredited schools around! They have a mix of programs for everyone: total care, blended, online or offline and even LIVE classes with real teachers.
Bridgeway are tailored to fit any type of homeschool family: from the most rigorous to the most flexible, from secular to Christian. They are all about PERSONALIZED homeschooling, something you will not find when looking at most accredited schools online!
OPTIONS:
Independent Study (Non-accredited) – they just offer their curriculum kits here with the option of upgrading.
Academy (Accredited) – their programs are listed here.
Charter School – for USA residents that would like to homeschool through a charter.
I decided to make a short video of HOW to navigate to the 2 accredited and non-accredited sections, so it's easier for you to find them and also see how you can place an order with them and get $100 discount by using my referral code at the end of this article.
Enrolling with Bridgeway Academy was very easy. You can enroll at ANY time of the year. For the online options there are certain timelines so make sure to check that before enrolling.
Placement Test- Scantron
One of the things I like about Bridgeway Academy is that when you enroll they have a placement test to show you your child's level. The kids take this test for every end-of-year assessment, too.
The test they have is Scantron and it's completely online. At the end you get to see how your child performed compared to other children his/her age. It's useful to see how they grow every year and to find out about their strong and weak spots. It's also great for appeasing the usual homeschooling parent fears of your child being "behind" their school peers.
Records and Support – our choice
The program we chose was "Records and Support". That means we've got no curriculum and no set daily schedule. From Bridgeway we just got an advisory teacher and an accredited diploma and transcript. We have to buy our own curriculum and work on it at our own pace, but complete it within about 10 months of school.
The "Records and Support" option gives you the choice of picking from their already approved curriculum or making your own. They have a list of publishers and books that are pre-approved that you can check and choose from.
Please note that you will still have to buy all the curriculum, separately from the school fee.
You can pick a total of 7 subjects. 2 of them are electives and PE is a compulsory elective.
If your choices are not on their list, you will need to submit course approval forms. You will find all forms to download from your dashboard. The process is easy. I also submit the Contents from each book along with the course approval form.
Once approved, you just go ahead and create your own schedule and pacing, your own lesson plans. You can see how I organize our school year here.
Tests and grading
By using the "Records and Support" option, we have to submit tests for every main subject and work samples for every elective.
If the manuals you choose don't have review sections or tests you will have to make your own. I make mine using Super Teacher Worksheets.
You then need to correct the tests and grade them. I use the percentage because it's easier. There are a lot of online calculators to make your job easier.
You can choose to submit the tests every time you grade one, or at the end of each semester. I just submit them at the end of each semester because it's easier for me to scan them all at once.

And here is the only "negative" point I found in the whole experience: their submission aspect. It is a bit disorienting at first and with no clear path because you need to download and fill multiple PDFs which you need to then scan and upload. I think it can be greatly simplified with an online forms system for an amazing overall experience of both parents and teachers. Maybe they will consider this in the future and simplify the process.
After uploading everything, your teacher will check the tests, the corrections you made and the grades before approving your final transcript.
Then you will get the placement test result, the transcript and diploma which you can keep in a digital format, print, or even order online!
Recap: Timeline for Records and Support
Here is a general overview on how a Bridgeway Academy year looks like from the parent perspective, for all the new homeschoolers out there:
Enrolling/paying the fee (they have installment options as well!) – don't forget to use my referral code at the end of this article for $100 off
Getting an advisory teacher
Picking curriculum and getting it approved – yes, you can pick your own, too!
Picking a START date for your year – you can choose when YOU want to start the year.
Placement test online
Homeschooling and getting all the support you need from your teacher
Submitting tests and forms
Final placement test online
Getting a transcript and diploma
2. Friendly staff and advisory teachers
From the very first chat, Bridgeway Academy showed me how involved they are. They answered promptly and patiently to all of my questions.
After paying the enrollment fee, we were assigned an advisory teacher, Mrs. Kull. We just love her so much that I had to mention her name here. She is so patient and so thorough in explaining and answering questions that I knew I had made the right decision right away!
Mrs. Kull helped me navigate the curriculum choices I had in mind. I discussed with her about our previous experience with Calvert and I explained to her what we were looking for: a tailored experience for M. that would let him move at his pace through the curriculum (slower for the things he found difficult, like composition and faster through the aspects that he excelled at like science and math). I then made a list of possible manuals for each subject.
She actually went through my list, looked at the samples, and gave me her opinion. It's so important to have someone experienced that you can discuss your options with.
This year she helped me solve another important problem. M. is already reading at a high-school level even if he is in 4th grade officially. While I was looking for a reading and comprehension curriculum I felt like nothing was right for us. I actually picked one, discussed it with our teacher and she approved it. Then I changed my mind. I wrote an e-mail at 3 am because I couldn't rest well knowing that we won't be truly happy going through this curriculum and working one full year on books that were not resonating with us.
Mrs. Kull was incredibly helpful once more! She offered M. the option to submit book reports, sent us a list of books to pick from and helped us pick books we already owned.
I feel so happy with our decision! If you want to read more about what we picked this year for 4th grade, you can read more here.
3. Accredited
I know accreditation for elementary schools is not so important for some homeschoolers, but since we live in Romania and we need to show appropriate documents to the authorities, accreditation just offers me more peace of mind. An accredited school just offers more credibility.
I explained in detail the difference between accredited and non-accredited schools in my schools article here but basically an accredited school looks more closely at the work you do with your child to make sure you and your child conform to some standards aka you are not behind and you work with your child.

Bridgeway Academy is accredited by AdvancED, NCA CASI, NWAC, SACS CASI, and The National Association of Private Schools and they review their accreditation yearly! You can read more about it on their website here.
There are many types of accreditation when it comes to US schools, but one of the most solid programs (according to my research) are: AdvancED, NCA, CASI, NWAC, SACS CASI. The schools accredited by these programs are recognized in all 50 states of the USA and internationally.
4. Affordability
While Bridgeway Academy is not one of the cheapest options when it comes to umbrella schools for homeschoolers, they are pretty affordable.
While for Calvert we were paying close to $2000 per year (curriculum included), for Bridgeway's Records & Support we pay around $1000. That leaves us the other $1000 to choose a curriculum to follow which is more than enough to cover what we need.
Conclusion
Whether a new homeschooler that is scared to get started on your own or a veteran, I highly recommend that you consider this school as an option.
We love their flexibility, the way we managed to tailor an accredited program to fit M. and not the other way around, the way we are treated by our advisory teacher with so much care and dedication and the freedom of schedule and curriculum while still being held accountable.
I really feel that Bridgeway Academy is the best school out there for homeschoolers like us that want both an accredited program and the maximum flexibility.
Want to enroll? Get a discount
Are you convinced yet that Bridgeway Academy is an awesome distance school? And I say this in all honesty, I am not being paid for it! From our previous experience, this is a totally new and very pleasant journey that we plan to continue for many years to come!
If you liked my review, talked to their representatives, studied their options, and decided to go ahead and enroll with them (no matter what option you pick), you can get $100 discount by using my referral code (and I get a discount as well).

I hope that this Bridgeway Academy review has been useful.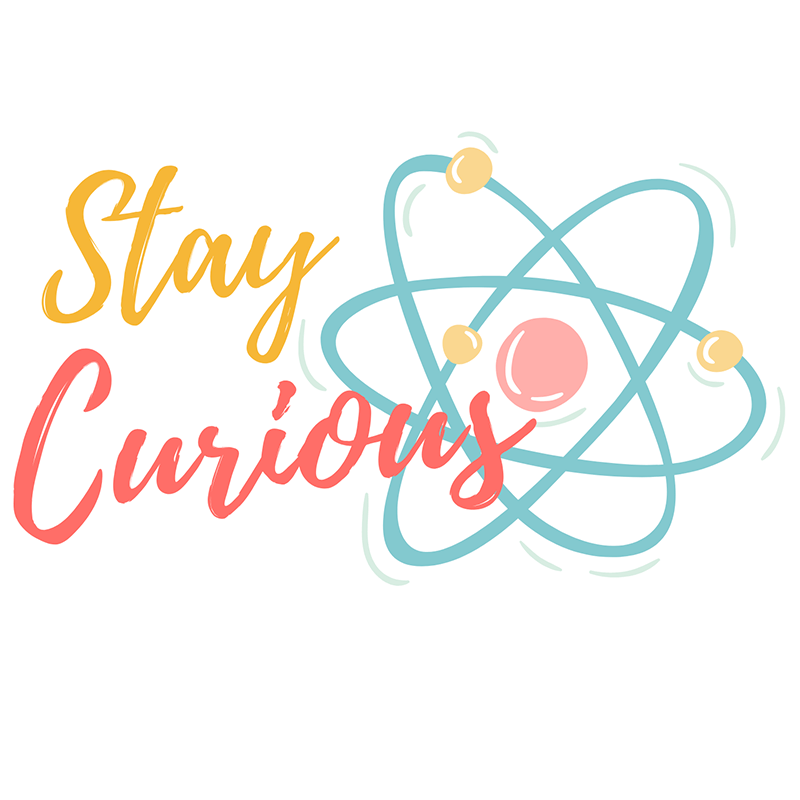 This post may contain affiliate links. By making a purchase through these links, I get a small percentage for the item you bought while the price stays the same for you. Thank you for supporting me.
As an Amazon Associate I earn from qualifying purchases.
Read my Disclosure to find out more about how I support my website and how you can help.