Homeschool Art Classes for Kids- Connecting Through Art | Sparketh Review
Do you do art in your homeschool? Are you looking for an art curriculum for homeschool?
If you're looking for online art classes for kids to incorporate into your homeschool, you'll want to consider Sparketh. This unique art curriculum has something special to offer, especially if you want a way to connect with kids through art.
Let me start with a disclaimer: art isn't a significant subject in our homeschool. We don't schedule it, we don't make it an elective, and it's not something we're passionate about. But, we do occasional art and instruction on drawing mixed into other subjects because it's important. We love doing art for fun and as a way to connect, so we usually let art happen naturally as a part of other subjects.
This is a sponsored post. I was given the product to review and I might have been compensated for my time. I would never endorse or recommend programs we wouldn't use ourselves. Read more about it in my Disclosure.
Pin this image to read the article later. 📌
Art Classes for Kids – Are They Worth It?
In an era dominated by technology, providing children with opportunities to explore their creative side is crucial.
Art classes can foster a range of skills, including creativity, problem-solving, and self-expression. While traditional art classes are valuable, they may not always be accessible or convenient for every family. This is where Sparketh steps in, offering a digital solution that bridges the gap.
But art for us is less about creative expression. Marc doesn't enjoy creating art, so I am looking at it from a different angle.
A Powerful Pathway to Spatial Learning
While art may often be associated with creativity and self-expression, it's also a remarkable avenue for honing spatial awareness and understanding. Here's how art can serve as an exceptional tool for developing spatial skills:
Perspective Mastery: Creating art encourages individuals to grasp the concept of perspective. Whether it's drawing a landscape or a still life, artists learn how objects appear differently based on their placement and distance. This understanding is fundamental to spatial awareness.
Proportions and Scale: Art challenges individuals to interpret and represent proportions and scale accurately. Whether it's sketching a face or constructing a building, artists must consider how objects relate to one another in terms of size and distance.
Fine Motor Skills: The fine motor skills developed through art, such as precise brushwork or intricate sculpture, translate to improved hand-eye coordination and spatial dexterity.
Understanding of 3D Space: Sculptors and digital artists, in particular, gain an acute understanding of three-dimensional space as they create objects that occupy physical or virtual realms. This translates to a heightened ability to navigate and comprehend spatial environments.
An Art Curriculum for Homeschool – Who is Sparketh?
Sparketh is not just another online learning platform; it's a visionary initiative created with a passion for nurturing young artists.
Sparketh aims to make art education accessible and enjoyable for kids of all ages. Their mission is clear: to ignite the creative spark within every child and provide them with the tools and guidance to express themselves artistically.
This online art platform was born from the shared passion and friendship of Dwayne and Tim, childhood buddies with a thirst for learning and creativity. Dwayne, a self-taught artist, turned to homeschooling to pursue his love for art when traditional education lacked the necessary art instruction.
Tim, on the other hand, explored his passion for videography, eventually becoming a top freelancer in Atlanta. Their collaboration began in 2014 when they presented their vision in a business pitch competition, Concept 2 Reality. Despite securing second place, they vowed to bring their dream to life.
Renaming their venture to Sparketh, inspired by Shakespeare's call to "Sparketh their creativity," they embarked on a journey that would see their dream blossom, nurturing creativity and empowering the next generation.
Sparketh's Art Curriculum for Homeschooling
Sparketh's art curriculum has been carefully crafted to cater specifically to homeschooling families, acknowledging the distinctive needs and opportunities that homeschooling affords. Here's an in-depth look at what sets Sparketh apart:
Extensive Course Selection: Sparketh boasts an impressive library of over 1000 art lessons, ensuring that there's something for every budding artist. From drawing and painting to manga and portraits, the curriculum covers a broad spectrum of artistic genres, allowing children to explore their passions.
Skill Tracks for Targeted Learning: Sparketh offers Skill Tracks, which are collections of classes designed to teach specific skills or subjects, such as drawing portraits, animals, nature, and more. These tracks provide a structured approach for young artists to focus on areas of particular interest and expertise.
Variety of Techniques: Sparketh delves into various artistic techniques, including watercolor, oil painting, the three-point technique, colored pencils, and more. This diversity enables young artists to expand their skill set and experiment with different mediums, fostering creativity.
Age-Appropriate Structure: The courses have been thoughtfully structured (beginner, intermediate, and advanced levels) to cater to different age groups, ranging from 6 to 18 years old. This ensures that the content is not only engaging but also tailored to the developmental stage of each child, making learning both enjoyable and age-appropriate.
Expert Instruction: Sparketh collaborates with professional artists and educators who specialize in teaching art to children. This commitment to excellence guarantees that young learners receive top-tier instruction, allowing them to develop their artistic talents with guidance from experts in the field.
A Safe and Curated Environment: Unlike the open landscape of YouTube, Sparketh provides a safe and curated online environment for young artists. Parents can rest assured that their children are accessing art education without exposure to unsuitable or inappropriate content.
Flexible Subscription Plans: Sparketh offers two subscription plans, providing flexibility for homeschooling families. For $25 per month or $250 per year, parents can access the platform along with two student accounts, making it accessible and cost-effective for families of varying sizes.
User-Friendly Learning: Sparketh's art lessons are presented in short, easy-to-follow videos with step-by-step instructions. This user-friendly approach empowers children to work independently, fostering a sense of autonomy in their creative journey.
Art in our homeschool
We don't save time for art in our homeschool. However, I understand that for many homeschooling parents, art classes for kids are an essential aspect of their children's education, and they should be. So, when Sparketh offered me their product to review, I knew I'd approach it from a unique perspective: that of a homeschooler who doesn't typically emphasize art education.
Let's be clear, Marc and I don't share an intrinsic love for art. In our household, we appreciate diversity in interests and respect that.
While I have an illustrator sister who practically devoured art for breakfast, lunch, and dinner, I never quite took to coloring, painting, or drawing. And Marc is the same.
However, we do engage in art appreciation, with Marc occasionally strumming his guitar along with his musician uncle. Our home is filled with artistic influences, and he sometimes watches over his aunt's shoulder as she works her creative magic. Still, his primary focus revolves around chemistry, programming, and mathematics.
When do we do some "art"?
Our history timeline gets a weekly dose of color, and daily mapwork includes the occasional doodle. We also occasionally study 3D art and spatial drawing. That's all the art in our book.
So, when Sparketh came into the picture, I saw a different opportunity. Not for learning art to become an artist, but for connection and fun. That's why I decided to give it a try. We embarked on art lessons together, and we ended up having fun. Marc, especially, took joy in pointing out how his turtle looked better than mine (you be the judge of that).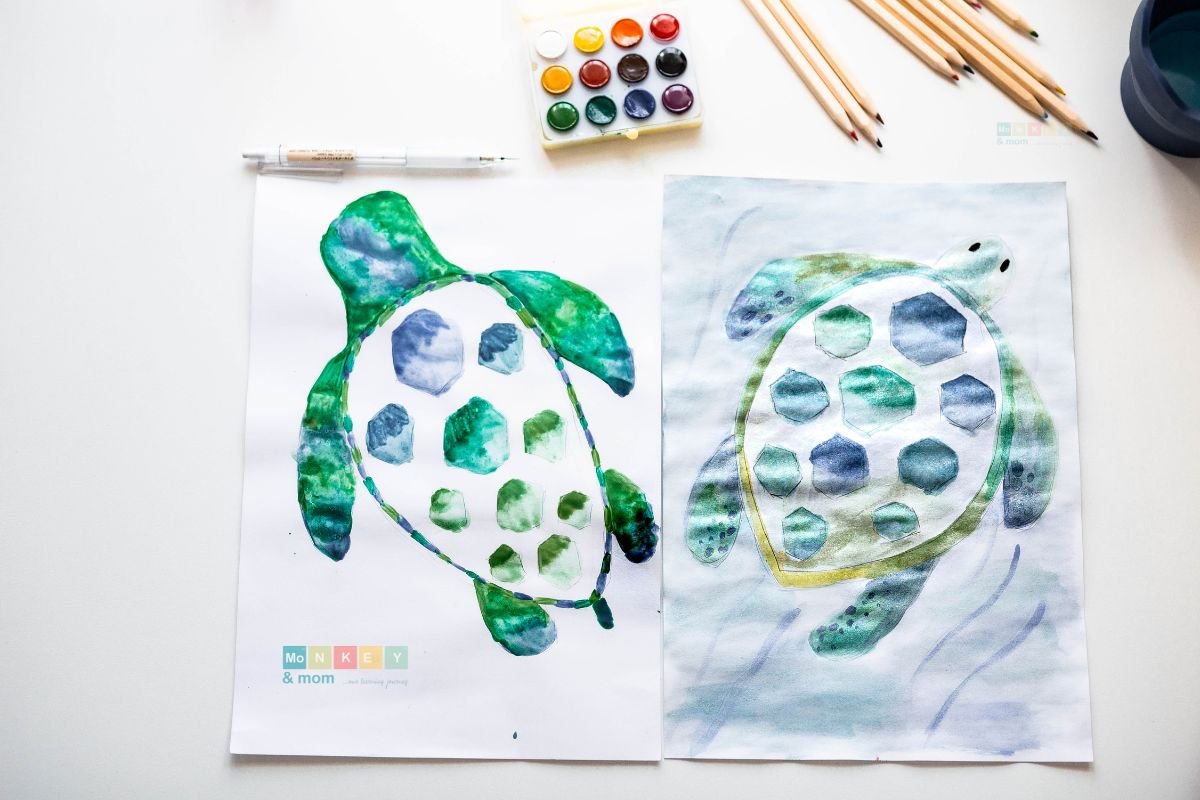 What Sparketh provided to us was a chance to bond and have some enjoyable moments together. We have no deadlines for art, no limits, and it doesn't feel like a compulsory part of our homeschool schedule.
For homeschoolers like us who don't prioritize art education, Sparketh offers an interesting proposition. It's an easygoing, low-pressure way to explore art as a hobby rather than an academic pursuit.
The lessons are designed for short, step-by-step learning, allowing for bite-sized art adventures that can fit into any schedule. One notable feature is the ability to pause and rewind as needed, accommodating different learning paces.
Our Sparketh Gallery
Here's a collection of our art creations, each a testament to the joy and connection we've discovered through Sparketh. While art may not be our primary focus, it has become a delightful addition to our homeschooling experience.
You can clearly see that our art isn't about perfection but about the shared moments of creativity and the growth that can happen when you step into uncharted artistic territory. So, our Sparketh gallery tells a story of exploration, connection, and the joy of learning together.
The Verdict
Sparketh is a great option for parents seeking online art classes for kids. With its tailored curriculum, professional instructors, and fun learning approach, it provides an ideal solution for homeschooling families and anyone looking to foster their child's creativity.
Sparketh is not just art classes for kids; it's a gateway to a world of artistic exploration and self-expression. And for us, it's a great opportunity to bond and have some fun.
Sparketh is also ideal for letting kids explore art at their own pace, especially when parents have busy schedules. The platform's flexibility, short lessons, and interactive approach can make it a fun addition to your homeschool schedule.
So, if you're searching for a way to add a dash of art to your homeschool without the pressure, Sparketh might just be your canvas.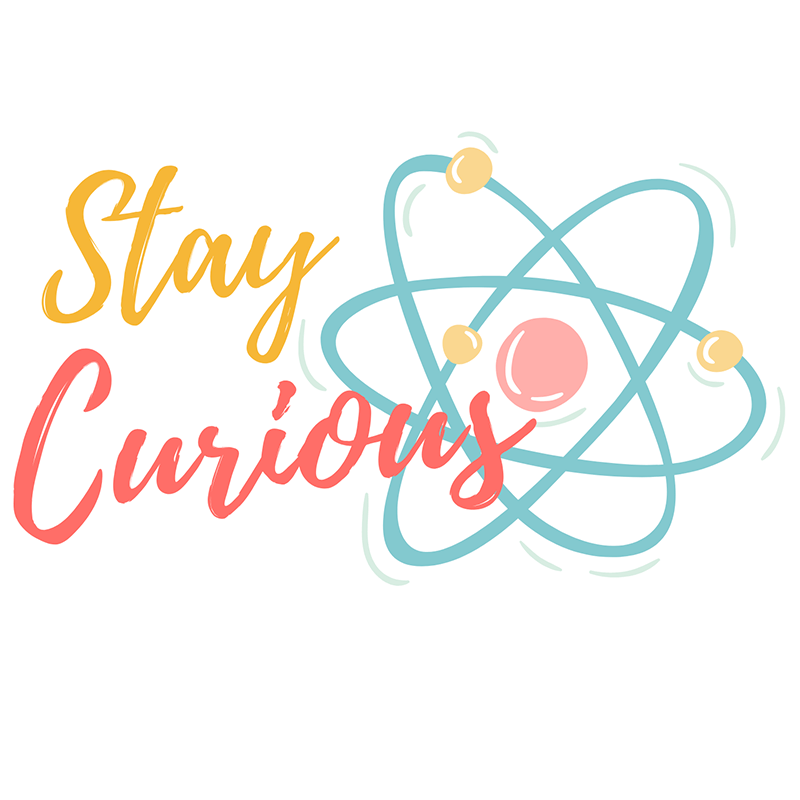 This post may contain affiliate links. By making a purchase through these links, I get a small percentage for the item you bought while the price stays the same for you. Thank you for supporting me.
As an Amazon Associate I earn from qualifying purchases.
Read my Disclosure to find out more about how I support my website and how you can help.