Project-Based Science Curriculum – Science Lessons & Investigations
A problem a lot of science programs have is that most lack critical thinking skills. This problem would be easily solved with a good project-based science curriculum, and that's what we just found!
Even if M is advanced in science, an aspect I felt lacking was the scientific method implementation. I never had much patience to follow a lot of steps and he didn't just magically do them on his own, despite his love for science.
I also noticed that most science curricula have really boring hands-on experiments and uninteresting questions. We finally discovered a project-based science curriculum that has interesting experiments, questions, and investigations throughout.
This is a sponsored post. I was given the product to review and I might have been compensated for my time. I would never endorse or recommend programs we wouldn't use ourselves. Read more about it in my Disclosure.
About Science Lessons & Investigations
It's no surprise this resource is another one from Evan Moor. Their workbooks are simply great to work with and so flexible.
I've reviewed Daily Science from them as well. If you're wondering about the differences, Science Lessons & Investigations is focused more on hands-on and project-based learning than Daily Science.
Science Lessons & Investigations is a new series from Evan Moor covering grades 1 to 6. It encourages kids to investigate science, using questions to spark curiosity and hands-on projects that would stimulate them to use critical thinking strategies.
This project-based science curriculum really is jam-packed with ideas for investigative, interesting, and fun science.
Set up
Science Lessons & Investigations is a collection of unit studies, making this the perfect tool for unit study-loving homeschoolers.
Our level, grade 6, covers three major branches of science: life science, Earth science, and physical science.
Each of these has 4-5 sub-topics which are then further split into activities, making this a workbook with 14 engaging units supporting the Next Generation Science Standards.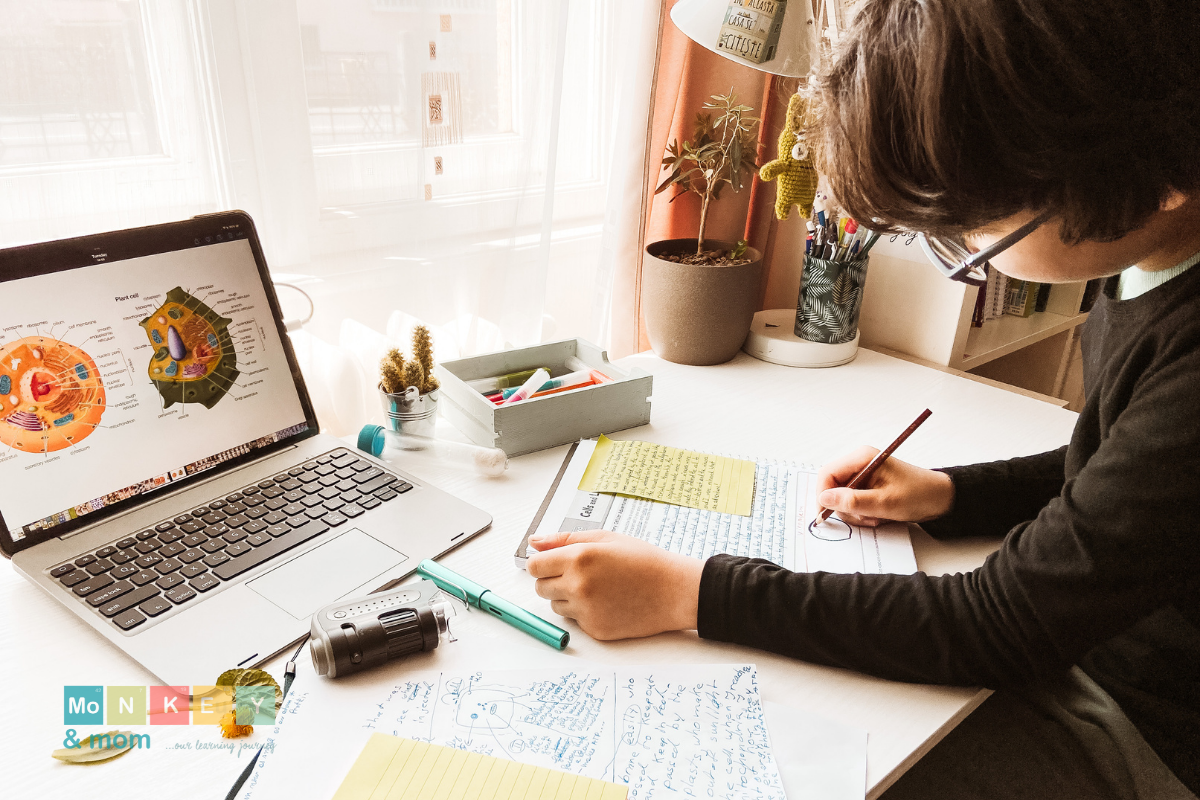 Like all other Evan Moor materials, this book is neatly organized, providing teacher help, activity pages, evaluation pages, and an answer key.
You will need some supplies for the experiments, so make sure you browse the book before starting your lessons to make sure you have everything ready for the experiments.
A unit looks like this:
Teacher Pages (2 pages)- provide background information for sparking curiosity and a summary of what each unit holds in terms of activities.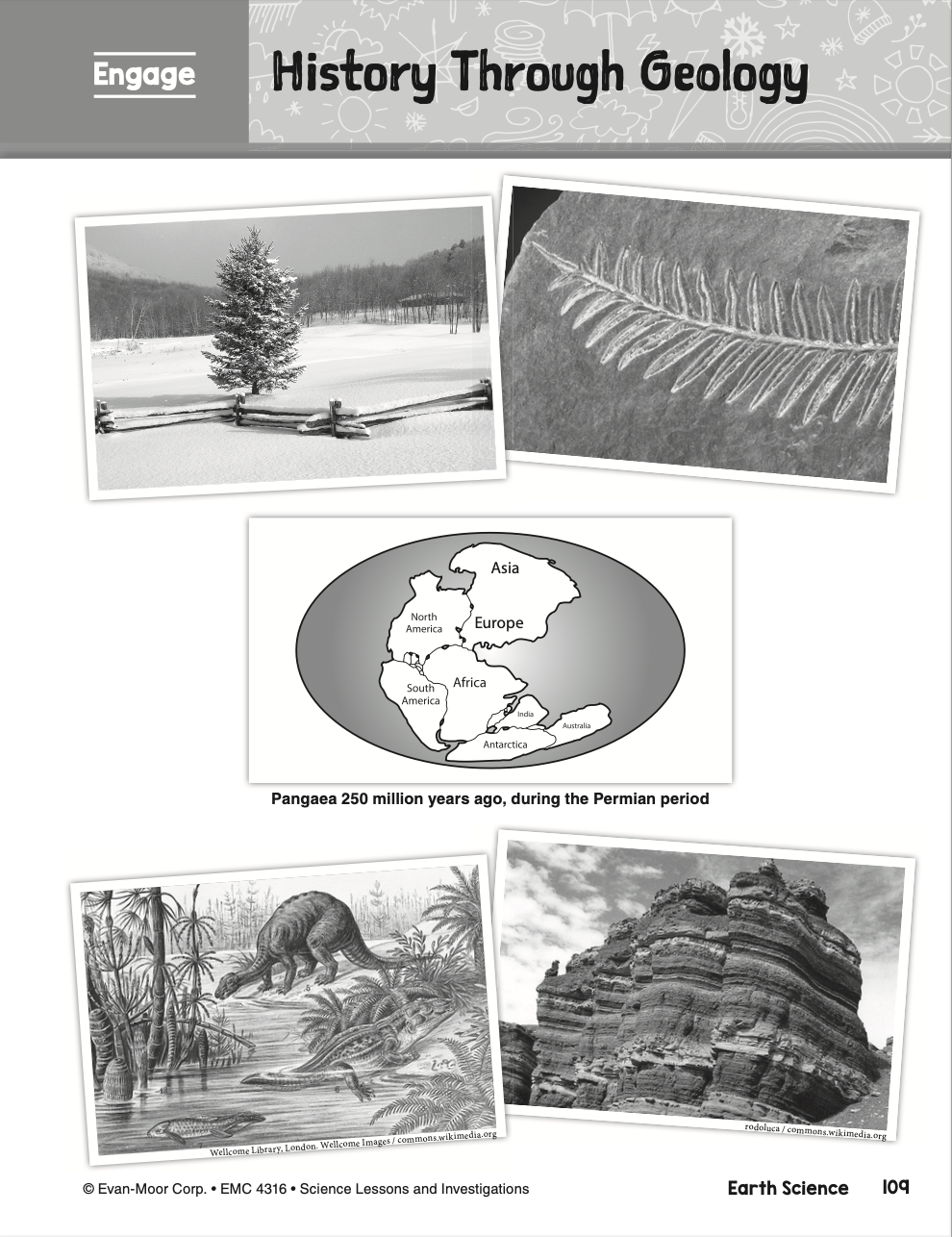 Unit Concept Page (1 page) – this page introduces the concept through photos and examples. We add extra photos from the internet or short experiments where possible.
Reading Selection (2 pages) – information and visual support. Children read more about the topic in scientific terms.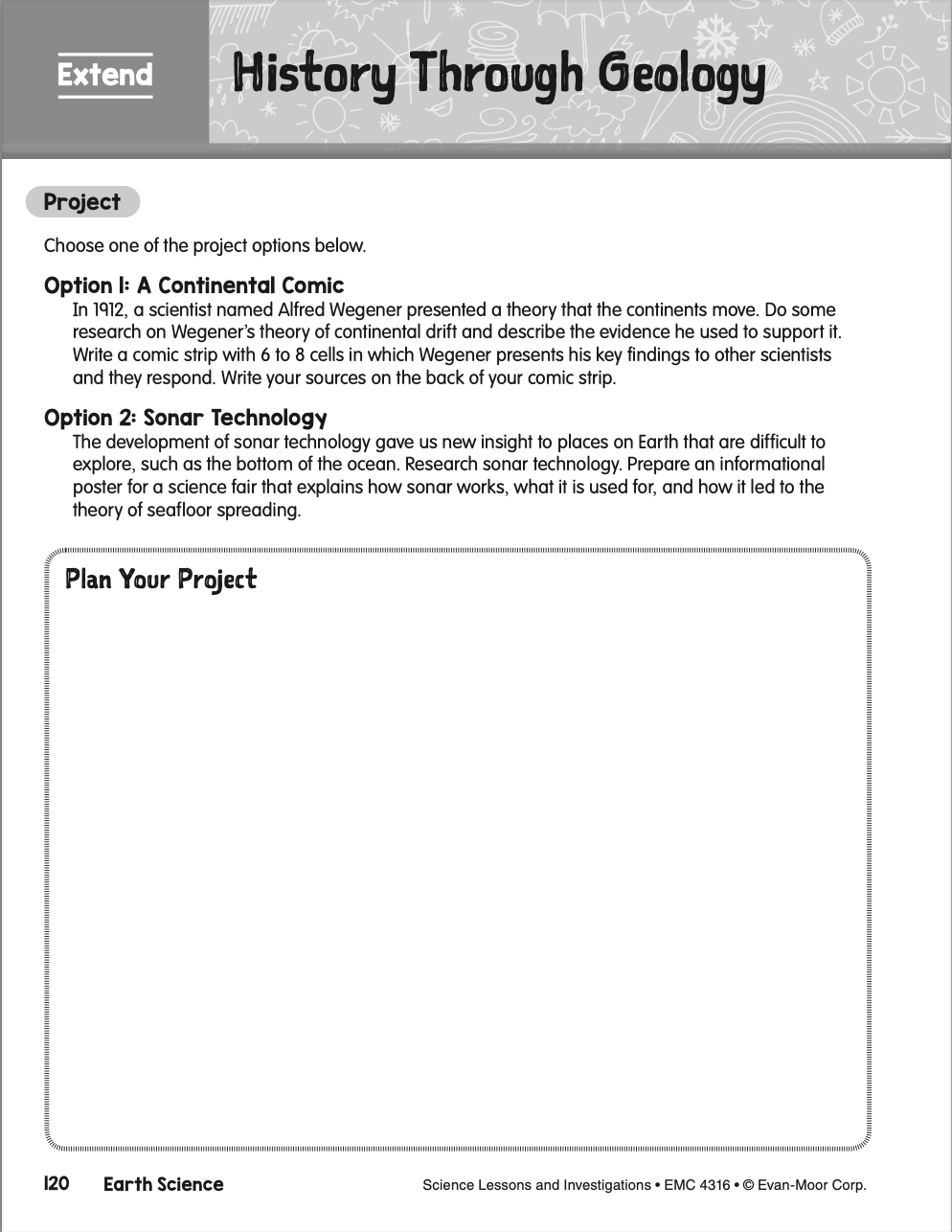 Projects (1 page) – open ended, hands-on projects that can be done in groups or individually.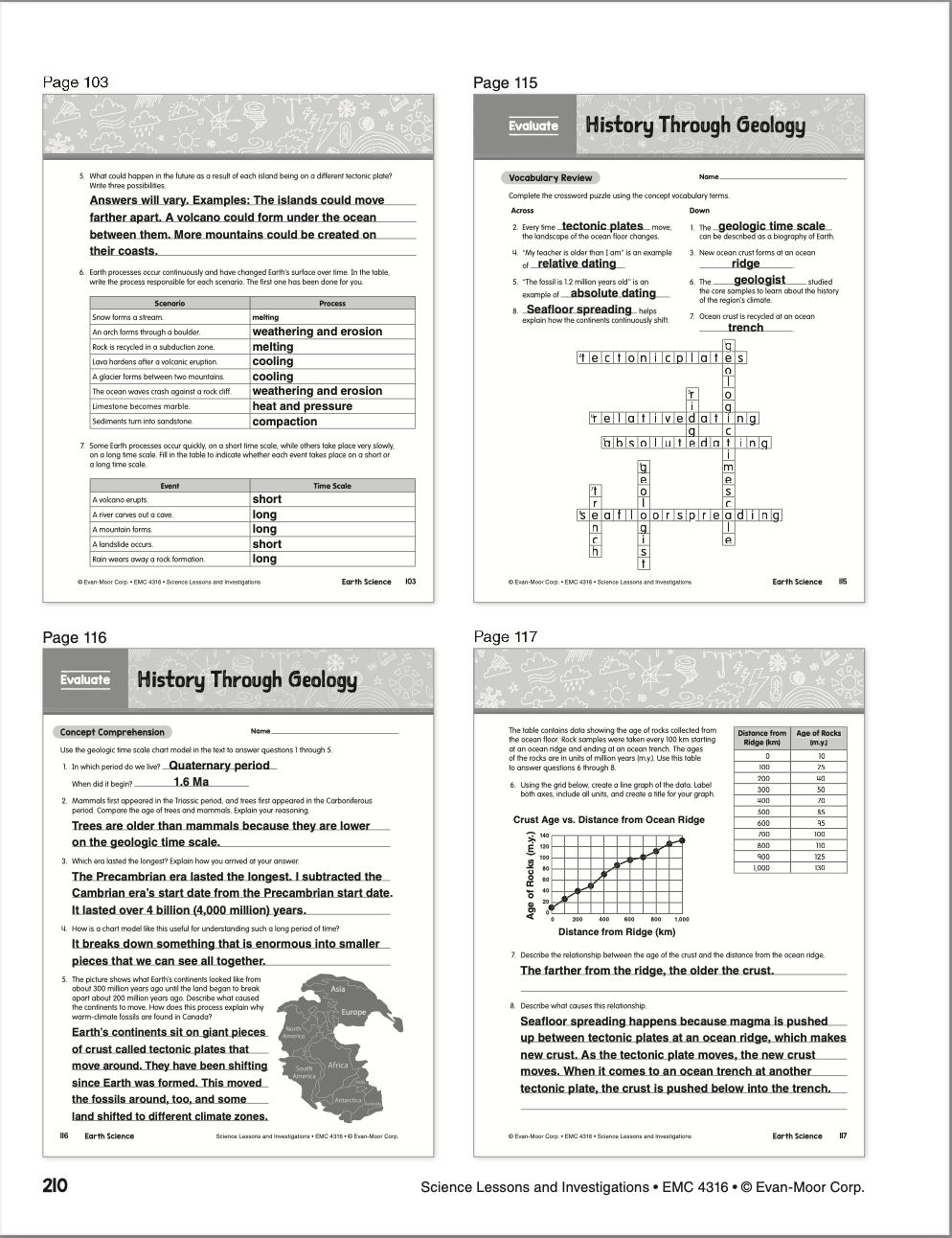 Answers (1 page) -for vocabulary and comprehension.
Our approach to a unit
We decided to work through this fun curriculum over our summer holiday. It's the perfect season to start exploring together outside.
Since we're not used to doing unit studies, we just decided to take units in order and see where that takes us. As usual, with science, we ended up taking it further and going deeper.
Let me tell you, we've had so much fun!
1. Prep
To explore the differences between living and nonliving, we pulled out our microscope and M happily took water samples from a nearby brook. Because just looking at photos wasn't enough, we had to do a proper job with this.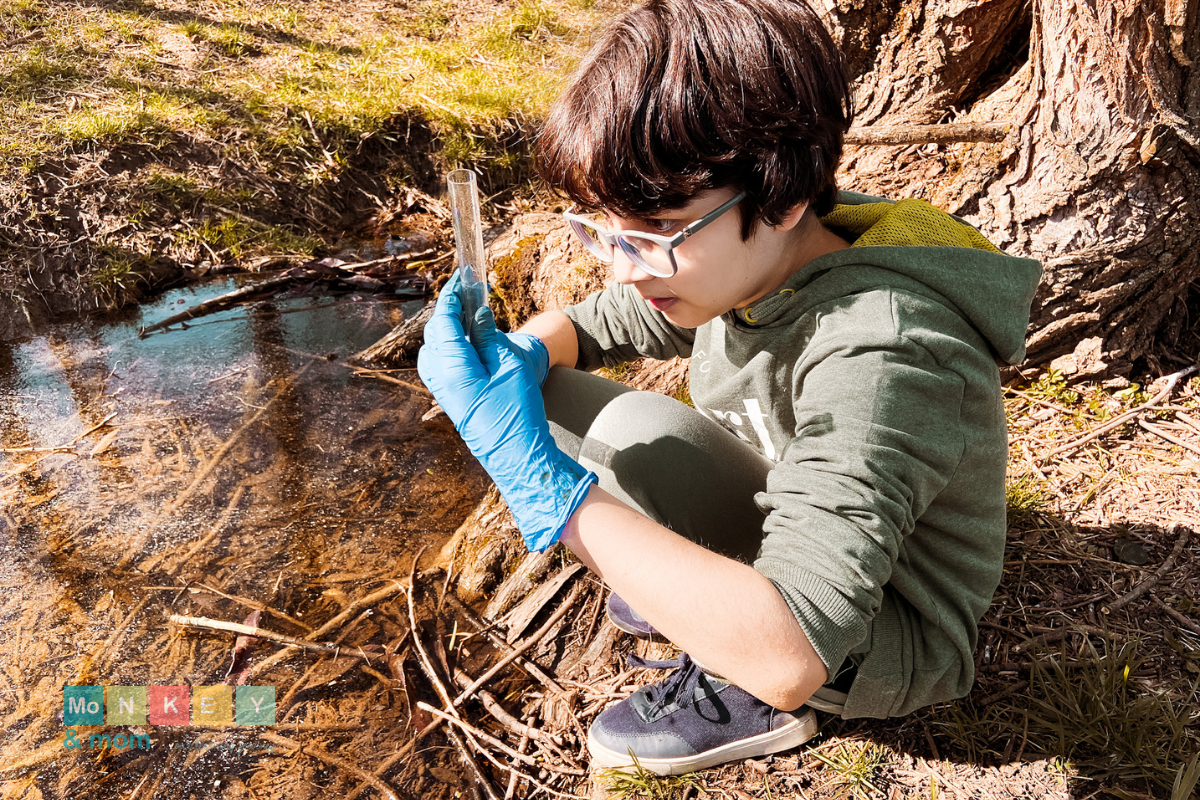 2. Investigate
He was hoping we find an amoeba, but we found a paramecium and some other microorganisms. And he was excited he found a mosquito larva that he's keeping as a pet (ugh).
Because we didn't want to mess up like the four students in our book (they had a control group for their experiment but no variable), we looked at a piece of paper under the pocket microscope to compare this to our paramecium and note the differences between living and non living.
3. Record results
We've also studied our prepared slides under the microscope before drawing the samples in the workbook. M wasn't too happy about having to draw, but with some prompting, I think he did a good job.
4. Describe
M loved writing about the adventures he would have inside a plant cell while describing the importance of each cell part.
I honestly haven't seen him write a composition so fast in our homeschooling years. He proudly showed his knowledge and there were no complaints (well, he just asked me to please write the final draft for him 🤣). Here's what came out of it.
5. Presentation
And to top it all up, he made one project suggested in the book. Kids can pick whatever they like out of 2 project ideas.
M made a model of a plant cell by using edible items. Of course, he wanted to add more details than what he's learned. So this degenerated into a study of the other organelles inside a plant cell.
Then he proceeded with feeding his pet snail some plant cells. That was hilarious!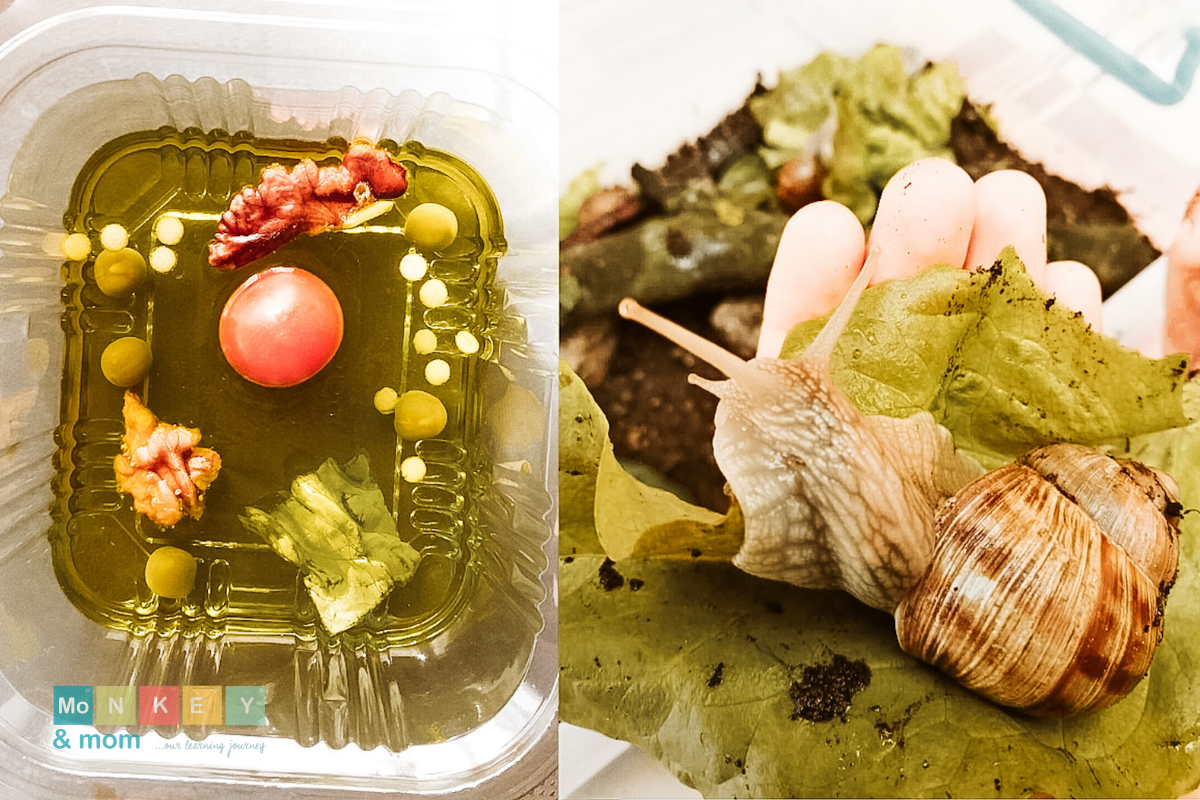 6. Get ready for more
I love how seamlessly this unit study blended into our daily activities. We had time to go out, take a stroll, make a fun project and even play with our pets 🐌.
And to prepare for the fossil unit study, M collected amber (tree resin). Unfortunately, to M's chagrin, no insects were trapped inside. But we will still study these under the microscope to see what we discover.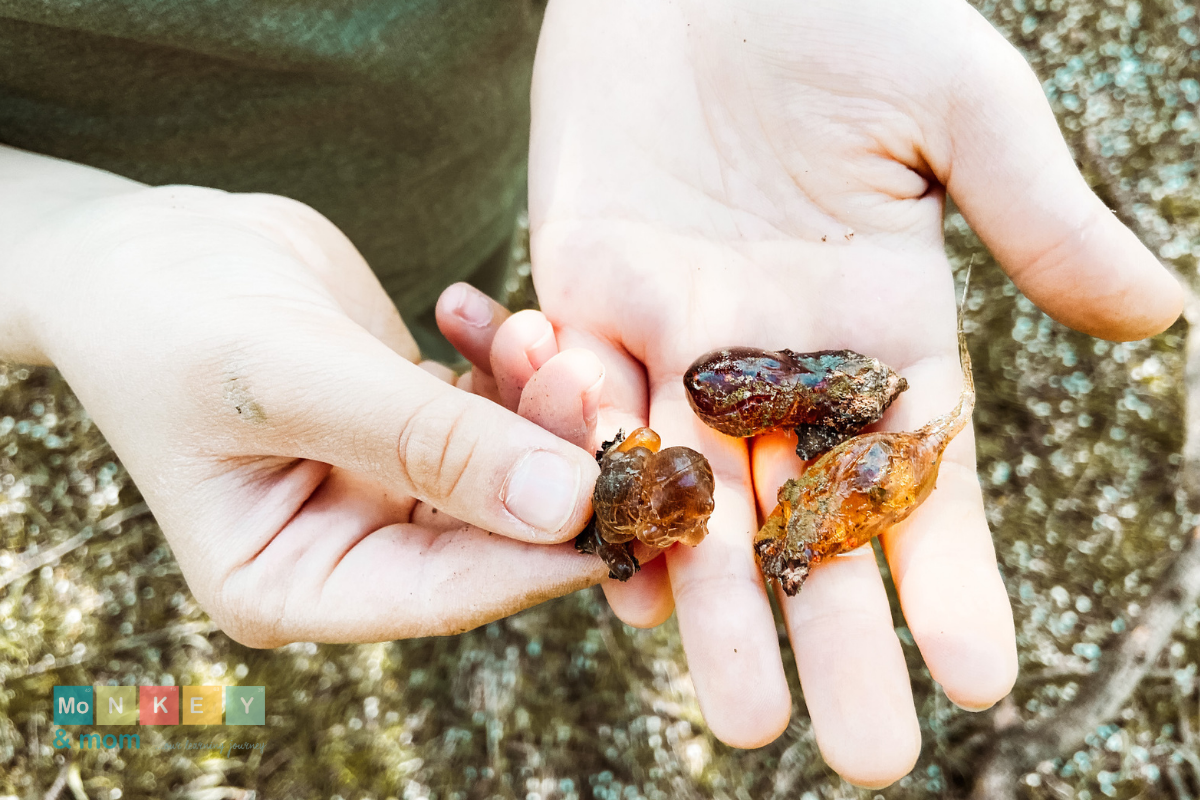 What we loved about this project-based science curriculum
Science Lessons & Investigations was exactly what we needed to make science during the holidays fun and engaging. I love several things about this program and I wasn't expecting to like it as much as I did.
Here are the pros and cons of this project-based science curriculum.
🧬 Project-based
One of the biggest advantages of this curriculum is that it's project-based. We all heard about project-based but I found it hard to implement and very time-consuming when I attempted it without support.
Evan Moor takes all the guessing and thinking out of it and provides homeschoolers and teachers with a comprehensive resource to just get started on those long-postponed science projects!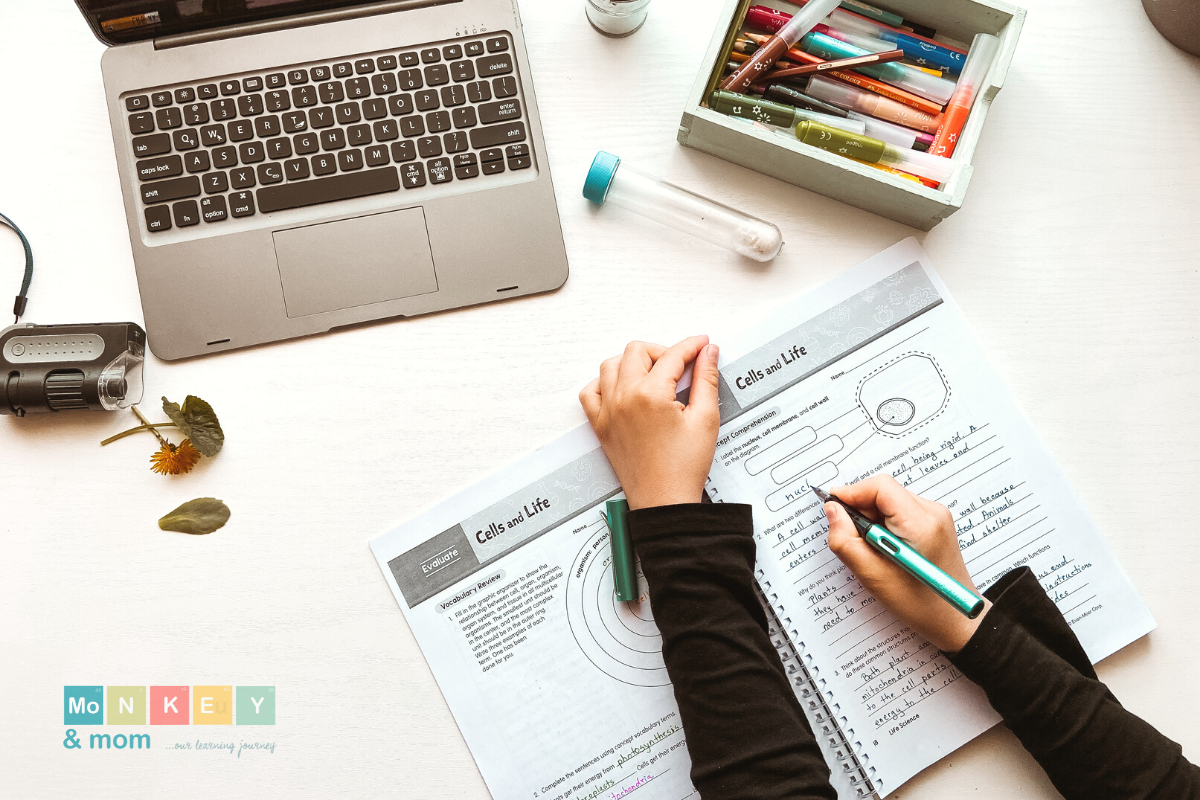 🧬 Unit studies
Being organized into units, Science Lessons & Investigations can be easily used as unit studies. You don't need to work through this curriculum in order. You can just skip around as needed, focusing on what you are currently studying in your science curriculum or what the kids are interested in.
🧬 Critical thinking
The age of rote-learning is gone, and as I've said in this StemWerkz review, science can't be learned by just memorizing facts.
Science Lessons & Investigations sparks questions, prompts kids to find the answers and provides plenty of support if they get stuck. I love that they need to conduct investigations and analyze their data in order to learn the concepts taught.
🧬 Engaging
Science Lessons & Investigations is engaging. The units are so well organized that kids won't get bored and the prompts chosen are so fun!
M loved writing about the adventures he would have inside a plant cell and even making his project of choice, a model of a plant cell.
🧬 Collaborative and fun
We are obviously doing this in a homeschool setting. Being an only child, I am his only partner when it comes to collaborating. And I have to admit I usually cringe when I need to act my peer-part because I can't help offering too much help.
Science Lessons & Investigations is different though. We had great fun working through the Cells unit together! And I loved listening to him expand on the information provided with his own knowledge.
I found the creative prompts awesome throughout the book! Kids are asked to write interesting, creative pieces, to draw comic strips or even to video record themselves explaining the concepts they learned.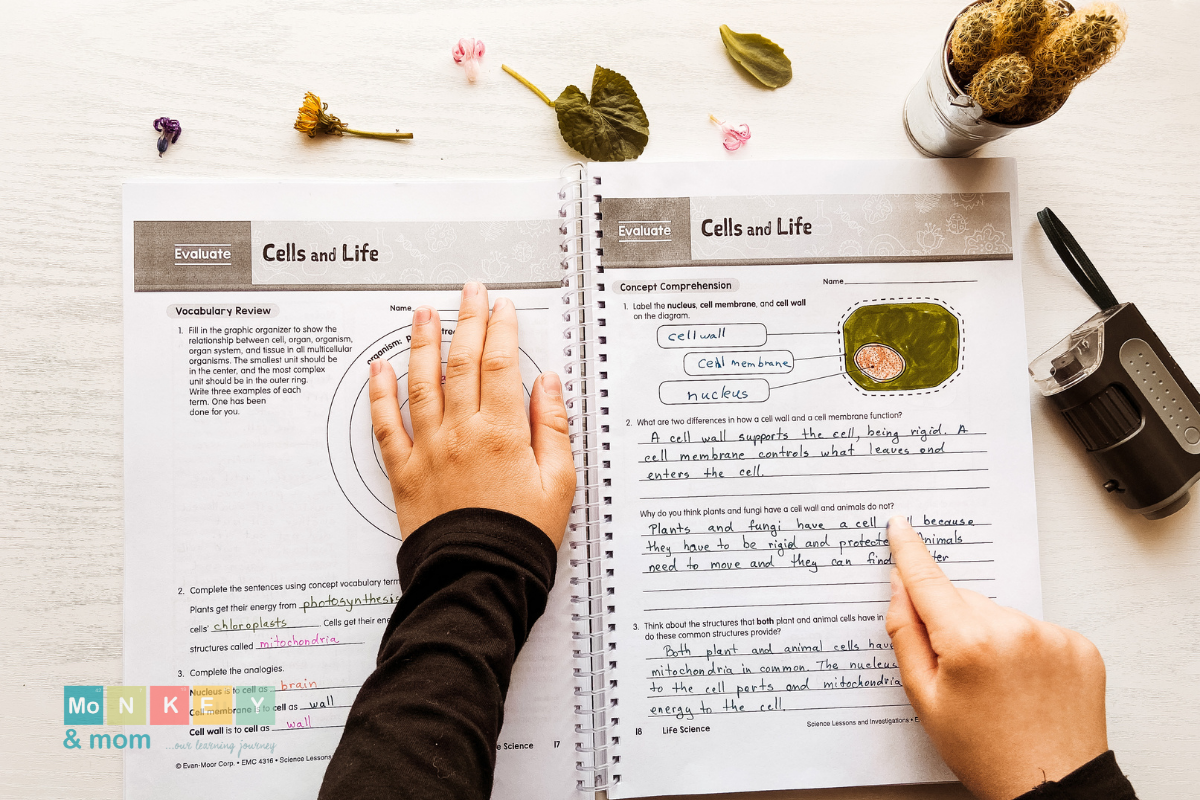 🧬 New skills
I feel that Science Lessons & Investigations is teaching children a multitude of skills for science and beyond. Through their questions, experiments, and analyses kids learn:
inquiry – questions are important to start on a science journey.
patience – some experiments happen over several weeks or days. Science takes patience.
perseverance – we don't give up when we hit a wall, just find another angle.
critical thinking – making connections and finding solutions is a big part of science.
collaboration – working together with a team to solve a common problem is better than doing it all on your own.
communication – communicating is very important. Without clear and open communication, the scientific world wouldn't advance.
💔 Groups
The only downside to this in a homeschool setting is that Science Lessons & Investigations is set up for group-use. It can be adapted for homeschool, but we won't be able to do some of the projects as described, we will have to improvise.
Rating and video
This project-based science is awesome and I haven't found another similar one in such an accessible format. So our rating is 4.5 out of 5 stars!
And for those of you that want to see more, here's a short video presentation of this amazing curriculum.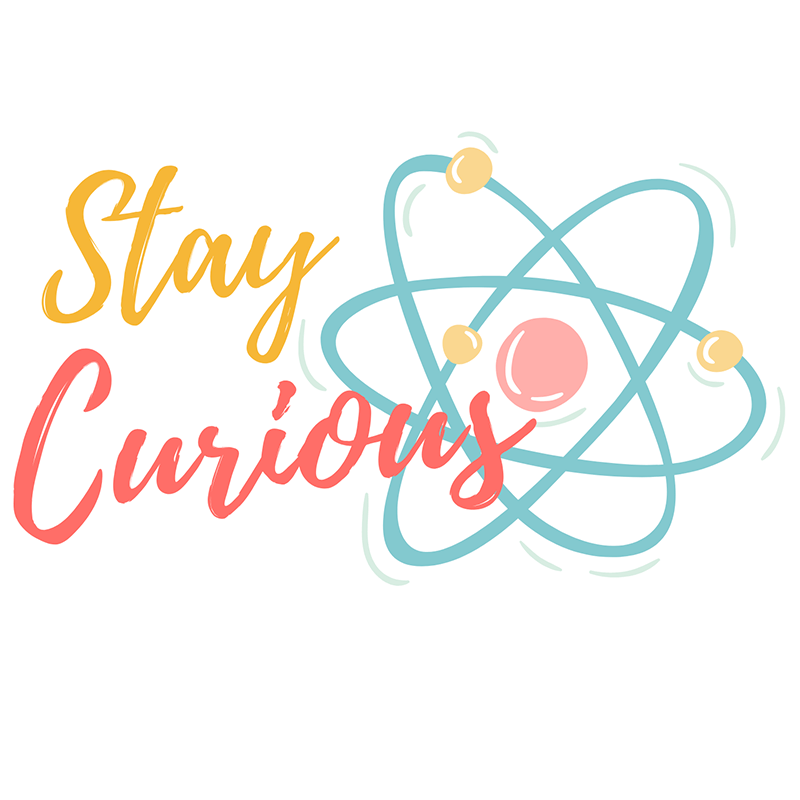 This post may contain affiliate links. By making a purchase through these links, I get a small percentage for the item you bought while the price stays the same for you. Thank you for supporting me.
As an Amazon Associate I earn from qualifying purchases.
Read my Disclosure to find out more about how I support my website and how you can help.