Language arts for 4th grade- homeschooling
Here are our language arts choices for 4th grade this year. I am including photos and details about each book and how we use them.
To see our complete list of curriculum for 4th grade, please head on to this blog post.

Curriculum list for Language Arts 4th Grade:

READING:

books + book reports (I will write about these in a new post)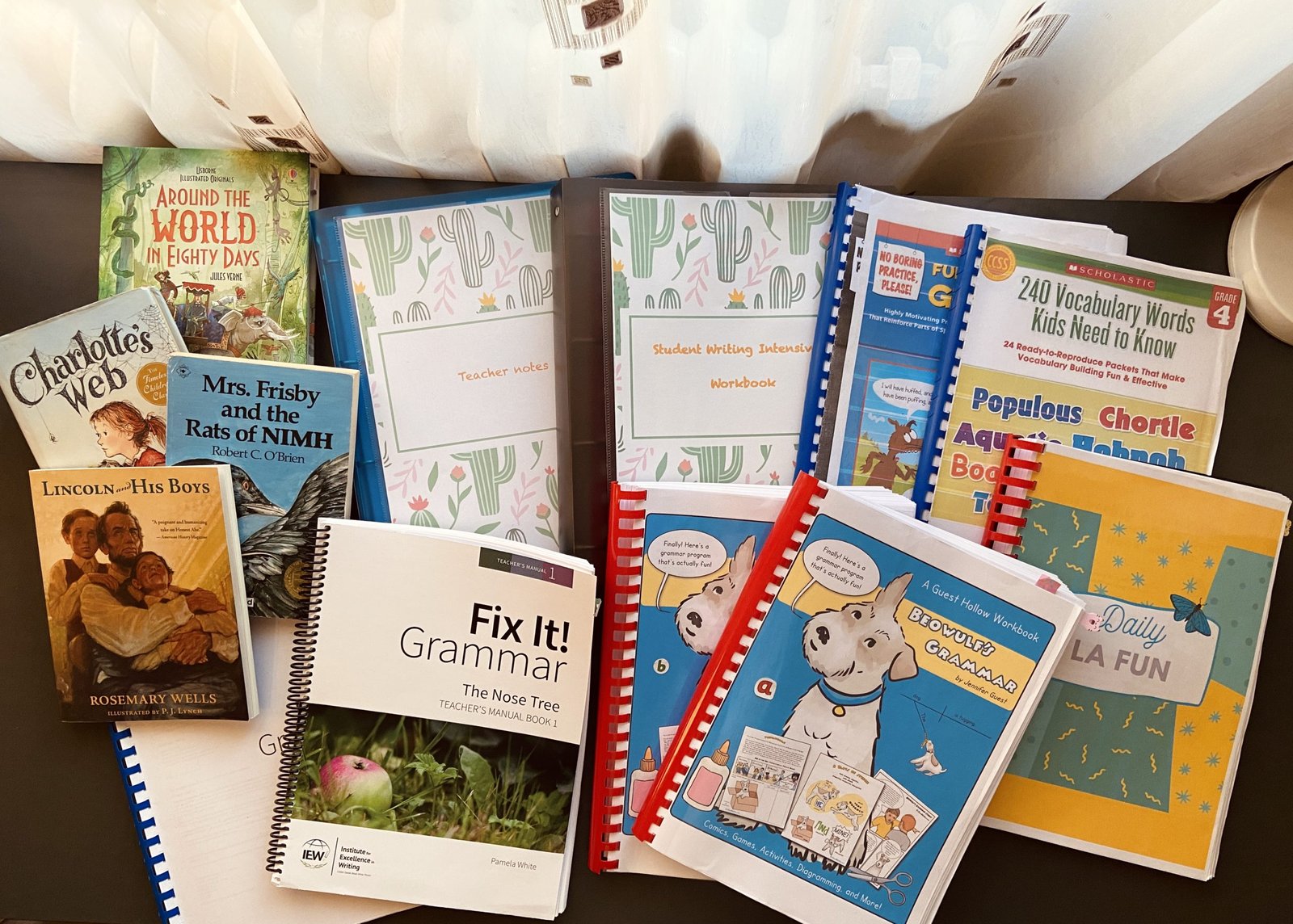 When we finished Logic of English last year, I felt like nothing I chose would match it.
Fortunately, I listened to the advice of other homeschoolers and started looking into IEW (Institute for Excellence in Writing​). That's how we ended up buying Fix it Grammar and Student Writing Intensive.
1. Fix it Grammar – The Noose Tree Book 1

While M. finds the first book of Fix it Grammar too easy (because Logic of English was already teaching him how to analyze phrases and he loves grammar), I feel that he needed the slow down for the time being. He needed to review the basic concepts even if he already masters them.
We needed a bit of a methodical approach in grammar that IEW provides. I love that it treats the language wholly, including vocabulary words and teaching the applied grammar and text proofing.
It's structured like a story.
The kids have to proofread the story which is broken down into short sentences (one sentence per day- 15 minutes of work- in a 4 day school week).
They not only look for parts of speech but also punctuation marks, paragraphs, upper and lower case, homophones. Then they have to rewrite their "fixed" sentences in their notebooks (notice the gorgeous notebook we have from Liloobox​- I just love that image!).
Here is M. hard at work:
At the end of the year, they will have a complete story in their notebook and learned to proofread texts, be careful when looking for mistakes, recognize the parts of speech, try to decode meaning of words from context. They will also have a pretty solid writing exercise.
Pacing
Fix it Grammar should take about 15 minutes per day. It's just one sentence per day to analyze and write down.
Since we are following a "one subject per day" schedule, we approach it a bit differently: instead of 15 minutes per day, we do a week's worth of Fix it Grammar in a day.

And instead of copying the corrected sentences, I dictate them to him. I found early on that dictation is great not only for spelling purposes but it also made it easier for M. to focus on his writing, letter formation, and spelling so we use it with every chance.
For testing, I correct his dictation, "corrected" sentences (with their marked parts of speech) and I am making a vocabulary worksheet on my Super Teacher Worksheets account, combining Fix it Grammar words with 240 Vocabulary Words Kids Need to Know.
S

amples
2. Student Writing Intensive A – SWI
IEW have updated this program. We have the old version, I don't know how much of the new one will be the same and how much will change.

Like Fix it Grammar, SWI focuses on teaching kids the "benefits" of writing not just giving them "prompts" that they have to deal with.
Since M. is a reluctant writer and his biggest enemy is writing compositions, I looked high and low for a program that would help him in this regard. I felt like he needed a lot of hand-holding and structure, something organized in a logical manner that he could do step by step in order to understand the basics and mechanisms of writing a composition and "writing prompts" never worked with him.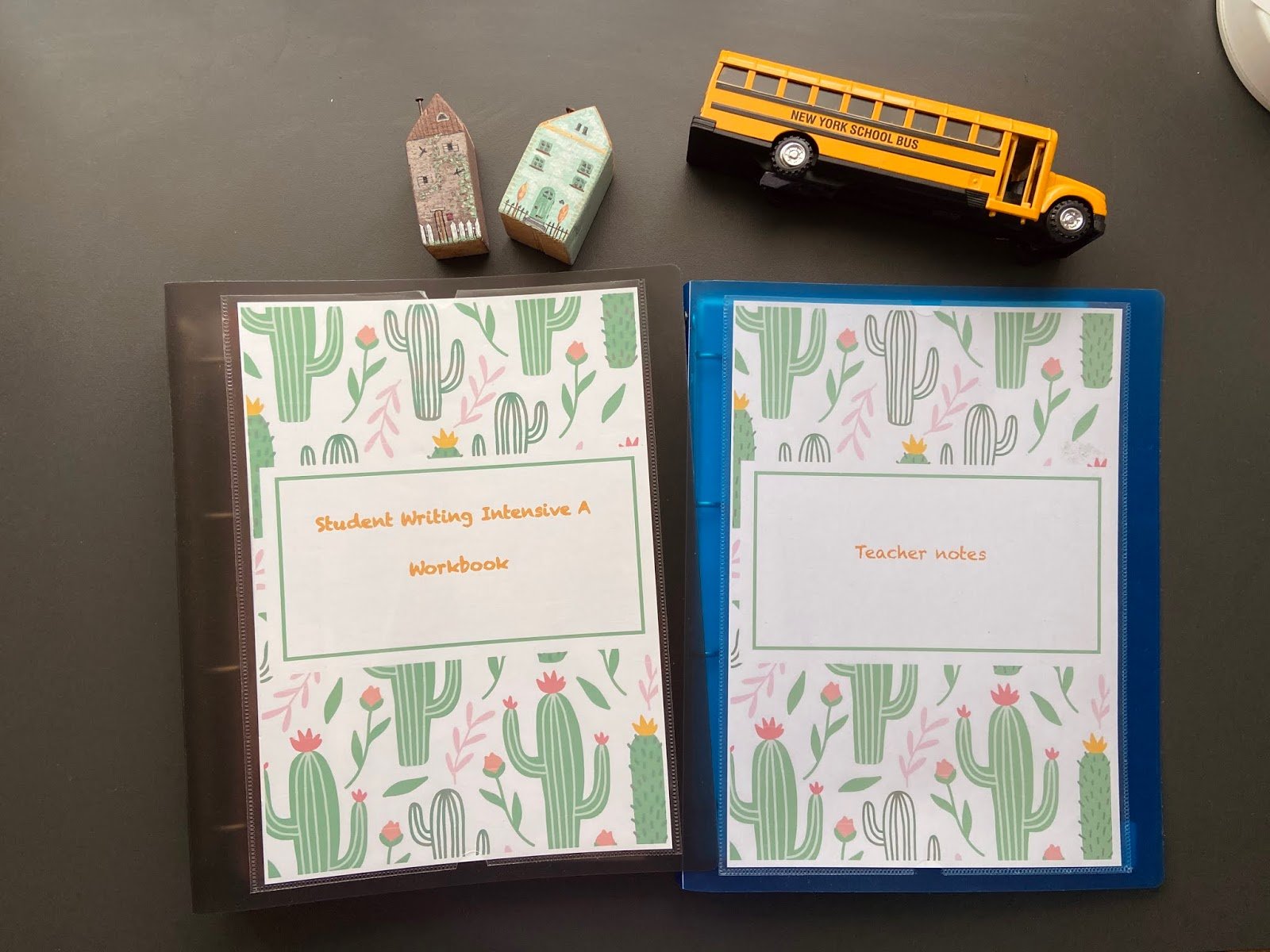 Composition writing is hard!
Compositions are hard for kids like M. who prefer a logical approach to everything.
They are also difficult because they require thinking in more directions at the same time. While you write down your ideas you use your creativity but also spelling, reading, letter formation, spacing, and so on.
If you really break down all the bits, there are a lot of little processes happening when you write creatively that you need to access all at once. Understanding this allowed me to step back and look for a program that would not intimidate him by making him use all the processes at the same time, but a program (like SWI) that would treat it all methodically, logically and bite-sized.
Step by step
For each lesson, we watch together the designated part on the DVD. I have a teacher manual that explains to me what needs to be done and provides me with examples of answers that I can then use to compare M.'s work and decide where we need to work more.
IEW also offers the "teacher instruction" DVDs, but I didn't buy them because they are not needed if you watch the lessons with your children.
We use 2 binders : one for M and one for me.
In M.'s binder, he first underlines the key words in the text, then writes a keyword outline (sentence by sentence) which he will then use to write a first draft of his composition.
We review the draft together using the checkpoints provided and then he does his copywork part, copying the composition on a new sheet of paper as neatly as possible.
You will notice that unlike our other notebooks, this is written in pen not pencil. It's one of the things Mr. Andrew Pudewa of IEW is suggesting and I found it brilliant.
When writing compositions kids sometimes rush, they forget words and ideas, they make mistakes. If they delete everything they think is wrong but at a later date decided they needed something from the previous idea, it's very hard to get it back.
Making mistakes is ok and kids should learn the proper ways of correcting them: by crossing them out.
M. still has a lot to work on writing things down neatly, that's why I am not very exigent when correcting his compositions. He is slowly warming up to the idea that he can do it and that's exactly the thing I am looking after right now.
3. EXTRAS – 4th grade for language arts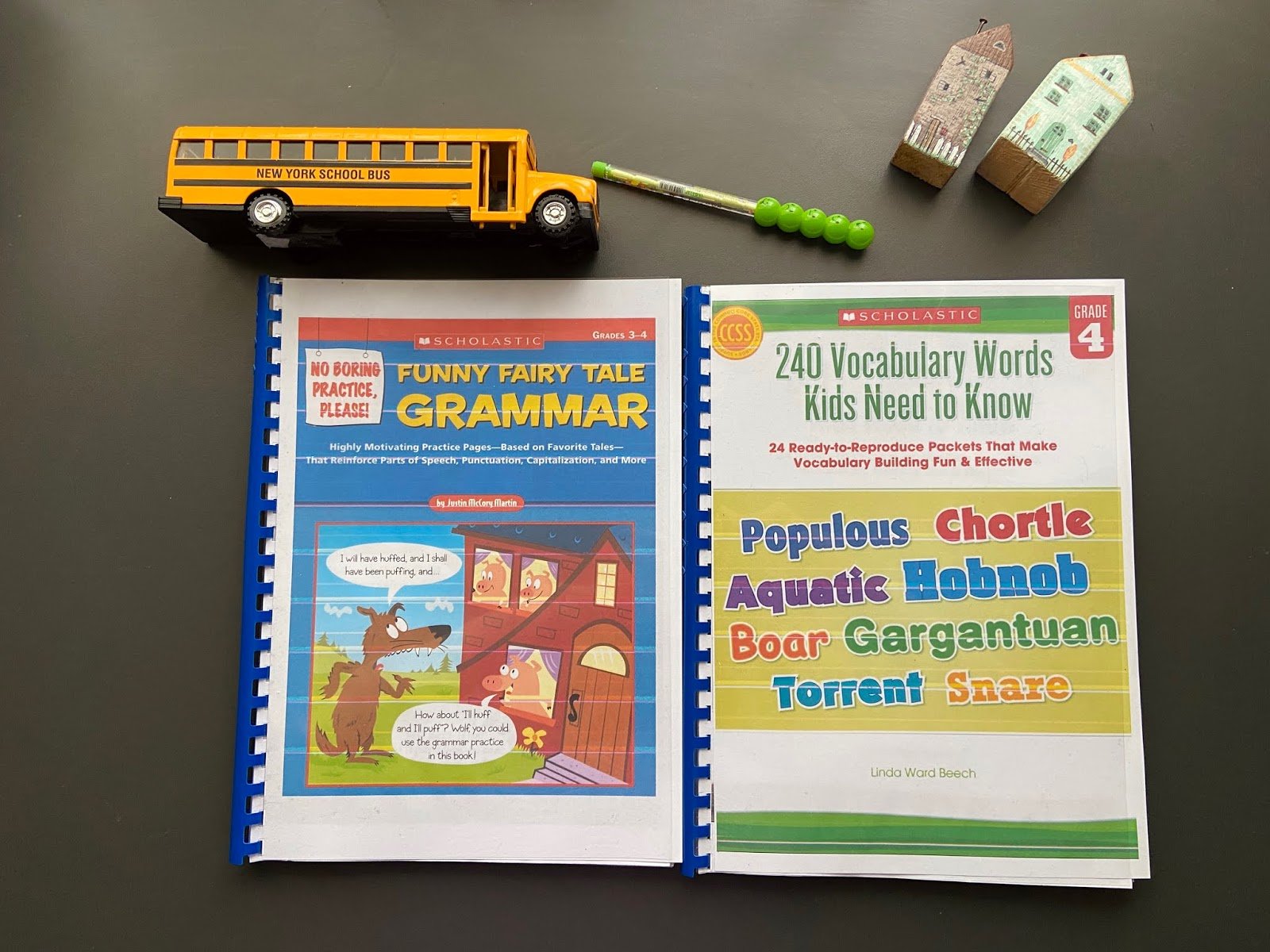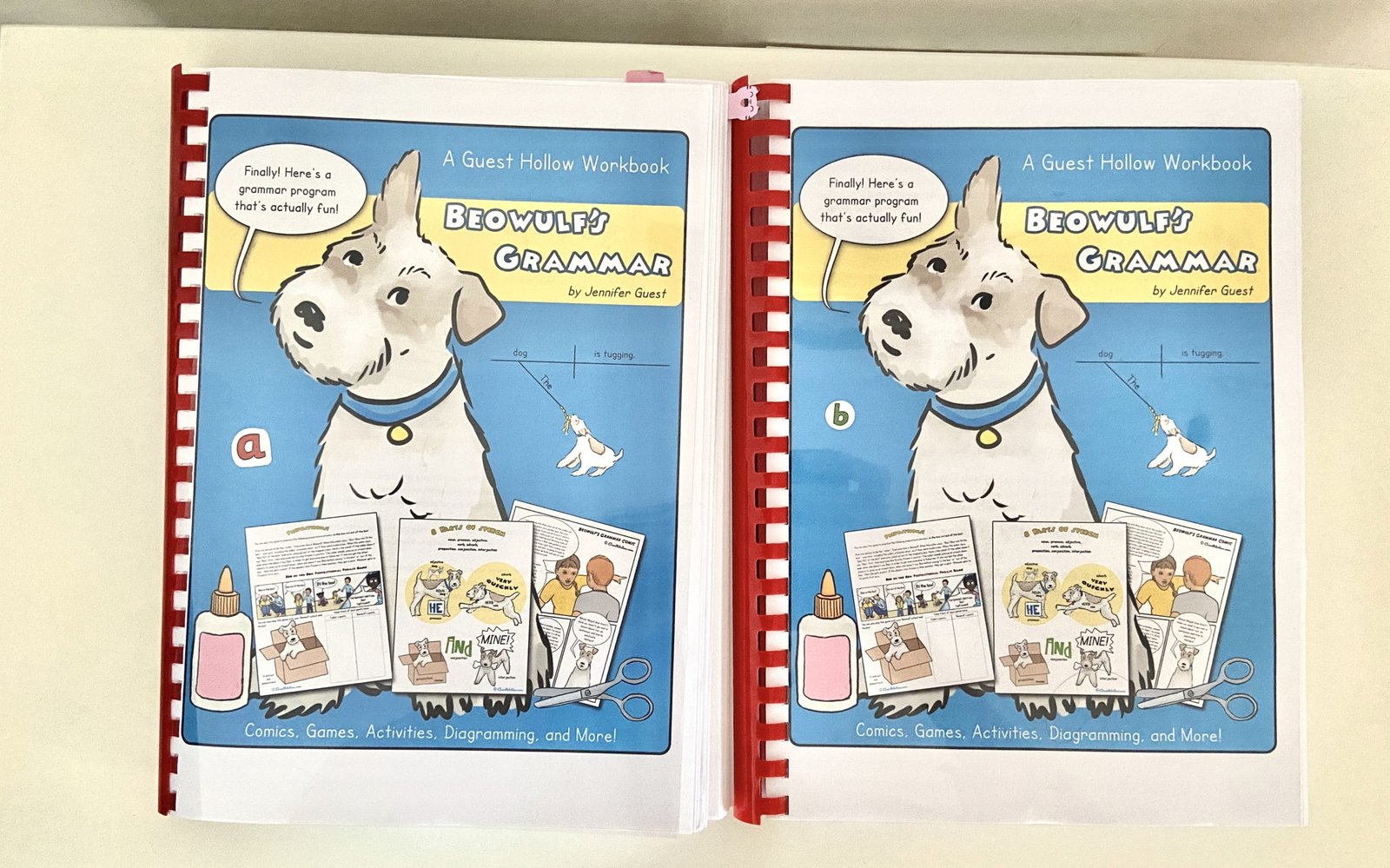 These are the workbooks that M. loves working from independently and are not registered with our school officially.
Funny Fairy Tale Grammar
Funny Fairy Tale Grammar from Scholastic is an awesome little workbook that we just use because M. requested it.
It has one-page sections that explain each concept and then it has funny exercises based on well-known fairytales… but with a twist.
M. had a blast working through it independently. He loved re-writing the tale of "The Three Microscopic Pigs" it was right up his alley with his obsession on microorganisms.
These workbooks are full of such funny exercises that kids can use to review what they know and even learn new things.
Funny Fairy Tale Proofreading
I chose this for him because it teaches them the correct notation of each correction. It also makes him pay attention when looking for mistakes in a text.
It's as funny as the Grammar book above, and they go together, so I chose to bind them together since they are pretty thin at some 50+ pages each.
240 Words Kids Need to Know
240 Vocabulary Words Kids Need to Know from Scholastic is another workbook I chose for M. because I felt the need to add extra vocabulary practice.
I didn't want to overdo the vocabulary part since M. reads a lot already and he is doing great in the vocabulary department.
This workbook introduces new words but also covers synonyms, antonyms, compound words, homophones, homographs and much more.
The exercises aren't endless or repetitive, they are short and sweet and I really like the examples they use and how they chose to explain each word.
Beowulf's Grammar from guest Hollow
This is a later addition to our language arts and I must admit I fell in love with the approach.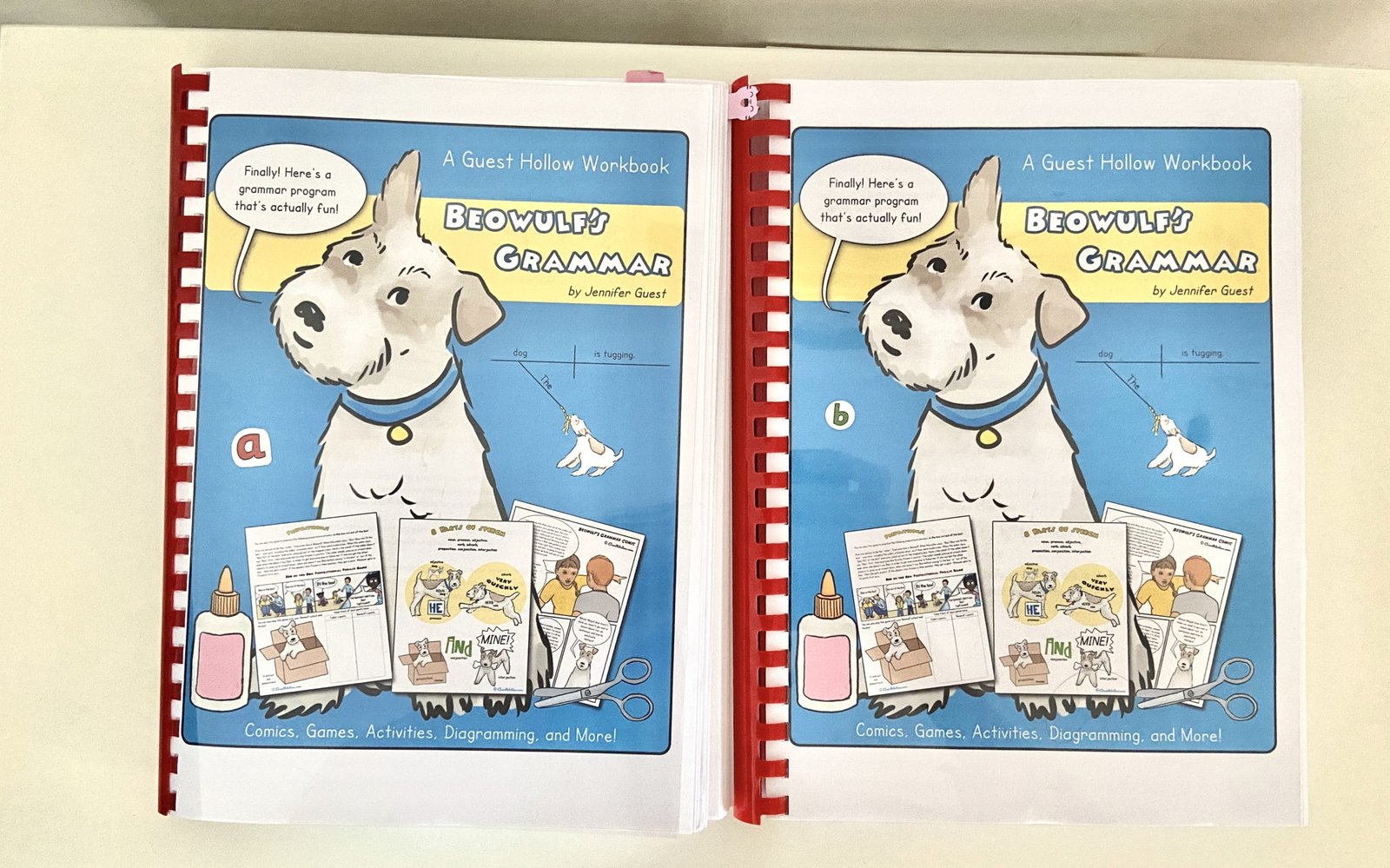 This grammar is told from a dog's perspective in a fun, light way and the book is full of hands-on projects like cutting or coloring and peppered with bits of comic-strip stories.
M. took the books away from me the moment I finished printing and binding them and he was chuckling to himself while doing "late-night grammar". Not to mention his writing in it so far is impeccable.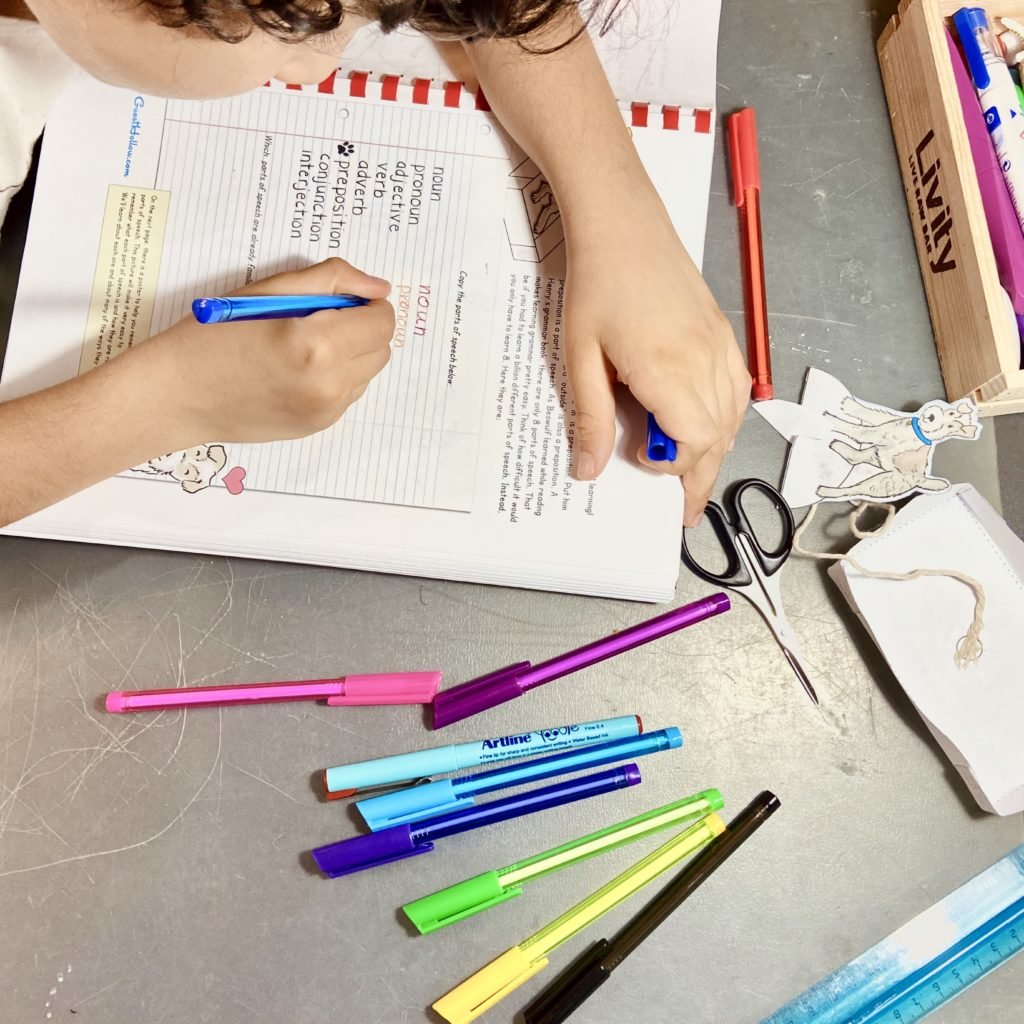 Daily Language Review grade 4 -Evan Moor
I changed the cover of this one to make it more fun for M. He can recognize it easily as being part of his "daily work". We decided to have daily math and LA for 15 minutes as a strengthening exercise. I will write more about how we do it.
I like Evan Moor's "Daily" series because they are super short and they cover a lot of material. They are only used as a review and I thin that's exactly what M. needed to keep refreshing his memory in math and LA.
4. Reading comprehension
For reading this year, we will just use chapter books (you can read more on how we ended up avoiding a ready-made comprehension curriculum here). We need to submit 4 book reports to our school (Bridgeway Academy) and we chose:

Around the world in 80 Days
Lincoln and his boys
Mrs. Frisby and the rats of NIMH
Charlotte's Web
Since this post is getting pretty long, I will make a separate one explaining how we split the books into chapters and how we plan on completing each book report.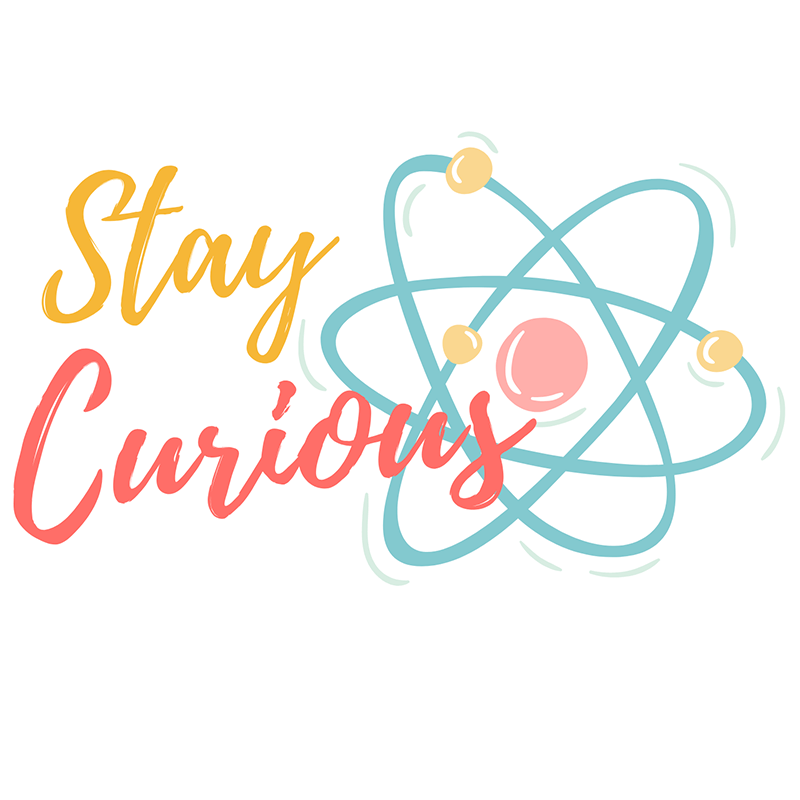 This post may contain affiliate links. By making a purchase through these links, I get a small percentage for the item you bought while the price stays the same for you. Thank you for supporting me.
As an Amazon Associate I earn from qualifying purchases.
Read my Disclosure to find out more about how I support my website and how you can help.
This post may contain affiliate links. By making a purchase through these links, I get a small percentage for the item you bought while the price stays the same for you. Thank you for supporting me.
As an Amazon Associate I earn from qualifying purchases.
Read my Disclosure to find out more about how I support my website and how you can help.