Harry Potter Unit Study: Waldock's Wizards and Wands Review
Do you have Harry Potter fans? Do your kids wish for a Hogwarts homeschool? Then this post is for you.
I've discovered an amazing Harry Potter unit study that has the potential to transform your muggle homeschool into a school of wizardry! Waldock's Wizards and Wands from The Waldock Way is a magical curriculum that helps you bring the enchantment of the wizarding world to your homeschool.
And complaining about school becomes a rarity when you're engrossed in training to become a skilled wizard.
This is a sponsored post. I was given the product to review and I might have been compensated for my time. I would never endorse or recommend programs we wouldn't use ourselves. Read more about it in my Disclosure.
Waldock's Wizards and Wands Unit Study Review
Summary: The Waldock's Wizards and Wands is a captivating unit study that seamlessly merges the ordinary with the magical.

This Harry Potter-themed curriculum is designed to foster interest-led learning across a range of subjects and activities, providing your children with a dynamic and engaging way to acquire new skills.

Through this unit study, you'll embark on a journey into literature, science, history, art, and beyond, all within the captivating realm of wizardry.
Our rating:
Grades: 4-6
Style: digital curriculum
Type: secular
Price: $40
Formats: PDFs
Pin this image to read the article later. 📌
Who is The Waldock Way?
At the heart of The Waldock Way is Jessica Waldock, a homeschooling mom, blogger, and photographer. What's intriguing is our shared array of interests, particularly homeschooling an only child and photography. Jessica is wholeheartedly embracing a spirited and interest-based method, often referred to as gameschooling. This approach has led her to create exceptional unit studies and comprehensive curricula, tailored to parents searching for engaging resources.
Jessica is not just a homeschool influencer; she is a dedicated advocate for homeschool families. Her website is a treasure trove of resources, and her passion shines through in every thoughtfully curated material and captivating unit study she creates for children of all ages.
Interest-led homeschooling with unit studies
Interest-led homeschooling, also known as interest-led learning, is a wonderful educational approach that empowers children to take charge of their own learning journey. With this approach, all subjects can be taught around themes, and the beauty of it lies in the ability to find a unit study on practically any topic your children are passionate about.
What draws me to interest-based homeschooling is its potential to inject creativity and liveliness into our lessons, transforming even the less favored subjects into captivating and interactive experiences. By embracing our children's individual interests, we can design educational experiences that cater to their unique passions and curiosities. One of the most significant advantages of unit studies and interest-led learning is that knowledge acquired through genuine interest tends to stay with children for the long haul, fostering a deep and lasting love for learning.
The Waldock Way unit study printables – The magic of interest-based learning
The Waldock Way unit studies and printables are perfect if you wish to transform your homeschool into fun and engaging learning opportunities.
With a diverse range of subjects, The Waldock Way caters to all interests and learning styles, making it the perfect companion for interest-based homeschooling. From Greek Heroes and Myths to Passport to Adventures, the possibilities are boundless. Dive into history, science, literature, and more, as you embark on thrilling learning quests.
The Waldock Way's unit studies are designed to spark curiosity and ignite a love for learning in your children. From exploring the wonders of the human body to embarking on a moon-themed adventure, each unit study is a gateway to discovery. Plus, you can even explore their free unit studies to get a taste of the magic that awaits.
These are some of their unit studies:
Harry Potter homeschool unit study with The Waldock Way
One of the printables of The Waldock Way, Waldock's Wizards and Wands has us completely enchanted!
Marc is a big fan of Harry Potter, and he even had a Harry Potter themed birthday for his 10th birthday, so when I saw the Waldock's Wizards and Wands I knew it was something he would be interested in, and I wasn't wrong!
Harry Potter unit study overview
Waldock's Wizards and Wands offers a captivating year-long study of the enchanting wizarding world of Harry Potter. It's a literature-based curriculum that has almost everything you need to cover a year of study.
This comprehensive curriculum delves into all seven books and eight movies of Harry Potter, immersing kids in a magical learning experience. It covers language arts, science, history, art, and music, so you only need to add your own arithmancy (math) lessons.
The Waldock's Wizards and Wands is a complete curriculum backbone that covers six core subjects and four electives. Here's what you get once you buy the curriculum:
So what's actually covered in this Harry Potter unit study?
Well. being a literature-based unit study, you will cover a lot of language arts, which is exactly what I wanted for Marc since he always needs extra practice.
Required materials
While the Waldock Way Harry Potter unit study provides comprehensive organization for a seamless learning experience, it's important to note that you will still need to acquire the necessary resources, either through purchase or borrowing from a library. Apart from the Harry Potter series itself, a total of seven additional books are required to fully support the curriculum.
And if you are wondering about the Happy Potter books in order:
What are the Harry Potter books in order?
1. Harry Potter and the Philosopher's Stone (also known as Harry Potter and the Sorcerer's Stone in the U.S.)
2. Harry Potter and the Chamber of Secrets
3. Harry Potter and the Prisoner of Azkaban
4. Harry Potter and the Goblet of Fire
5. Harry Potter and the Order of the Phoenix
6. Harry Potter and the Half-Blood Prince
7. Harry Potter and the Deathly Hallows
These seven books comprise the main Harry Potter series written by J.K. Rowling.
Extra materials
I love that Jessica included lists of suggested books, YouTube videos, Pinterest boards, and websites to help busy parents out. This allows parents to transform this unit study into a full-year curriculum with the help of everything included and suggested.
What I love about Waldock Way's Harry Potter Unit Study
Jessica's unit studies and curricula are a blessing for child-led homeschool families but also for anyone wanting to shake things up in their homeschool and incorporate some least favorite activities wrapped as fun wizarding studies.
As for us, I absolutely love what he's done with Waldock's Wizards and Wands curriculum. Because Marc is such a fan of the Harry Potter series, the activities included didn't 'feel' like school. We'll continue using parts of this curriculum over the summer, especially the Incantations section with the many fun writing assignments!
So here are five reasons why I truly love this Harry Potter curriculum:
Flexible
This Harry Potter homeschool curriculum is meant to be used during the course of a full year, but I love how easy it is to print out only parts of it that we are interested about and adjust it to our needs.

Our focus will primarily be on the composition projects, as this is an area where Marc needs improvement. He's genuinely excited about the many writing activities presented in Waldock's Wizards and Wands, such as writing an article for The Daily Prophet, crafting imaginative stories by rolling dice to determine character and plot elements, and creating innovative products for various shops in Diagon Alley.

The curriculum's engaging approach is filled with possibilities, making it an exceptionally adaptable curriculum.
Variety
I love how The Waldock Way include so much variety in their printables!

You have a lot of options when it comes to the activities. I really loved the included mini unit study on J.K. Rowling because Marc has been reading other books written by the author like The Ickabog or Fantastic Beasts and Where to Find Them. So this was the perfect occasion to find out more about her.

Unfortunately, I haven't had the opportunity to get my hands on the recommended board games just yet (they're definitely on our wish list). But I have a strong feeling that they'll be a hit, given how spot-on Jessica's recommendations usually are. The Waldocks are big advocates of gameschooling, and it's pretty remarkable how extensive their board game collection is.

We had a blast trying out the Cookbook's suggested recipes. And what's really cool is that these activities are not just fun but also super chill, with loads of different things to do. We even turned our dinner into a Hogwarts-style affair with floating candles and magical dishes. And to cap it all off, we laughed our way through a game of Harry Potter Hot Potato. It was seriously a ton of fun!
Role play
Ok, we aren't big on role-playing here, but this Harry Potter homeschool unit study inspired us to start each day with a smile because we would prepare for school by pretending our little homeschool corner magically transformed into Hogwarts and our school subjects were all very important steps to learn complex spells and defeat the dark magic 🧙‍♀️,

In all seriousness, it's been fun for me, too, and a welcome change from the monotony of regular lessons.

Marc absolutely loves it when I get into play mode and get my Hogwarts teacher voice on urging him to copy his spellwork or finish his report on Dobby, the house elf. He might be 12 now but he still adores playing pretend, so this is definitely something we will carry with us through 7th grade.
Easy
You can really tell how much work has gone into creating The Waldock Way's printables. Everything is carefully chosen, resources are nicely organized, and they even have these fantastic original illustrations (Jessica's husband is the artist!), along with fun and creative ideas. It's pretty inspiring!

And most importantly, they're incredibly user-friendly. Each section is explained in detail, making navigation and implementation a breeze.

But you don't just have to take my word for it. Head over to Jessica's website and explore your favorite unit study. She generously provides insights into each printable, clearly explaining what you can expect to find.
Interest led homeschool
Interest-led homeschooling is like adding a splash of magic to our kids' learning journey.

What's awesome about The Waldock Way is how they take stuff that kids already adore, like those beloved books and themes, and turn it into fantastic learning adventures. This means even those subjects that might normally get a groan are suddenly met with enthusiasm because they're all woven into something kids are seriously passionate about.

It's like turning math into a potion-making challenge or history into a journey through a wizarding world. Pure homeschooling magic!
FInal Thoughts
It's truly inspiring to witness how Jessica has taken her genuine passion for homeschooling and her experiences with gameschooling and interest-based learning and translated them into these incredible printable unit studies and curricula.
I have to admit, I wasn't quite prepared for the level of engagement and enthusiasm we've experienced with the Waldock's Wizards and Wands curriculum. It's been a delightful surprise!
What I really appreciate is how it not only nurtures literacy skills and curiosity but also shifts the perspective on learning. It turns what might seem like dull tasks into exciting adventures. I mean, who would've thought that even the most seemingly tedious skills could become so much fun? It's all about how you approach it, and this curriculum nails that.
A heartfelt thanks goes out to Jessica for sharing her fantastic resources with the homeschooling community. I wholeheartedly recommend exploring her offerings, especially if you're considering interest-led homeschooling for your children or if you're a fan of enriching unit studies in your homeschool.
And hey, speaking of strategies, what are your thoughts on role-playing in your homeschooling? I've been pondering over this idea, especially for more challenging subjects like composition. How do you think it could work for your family?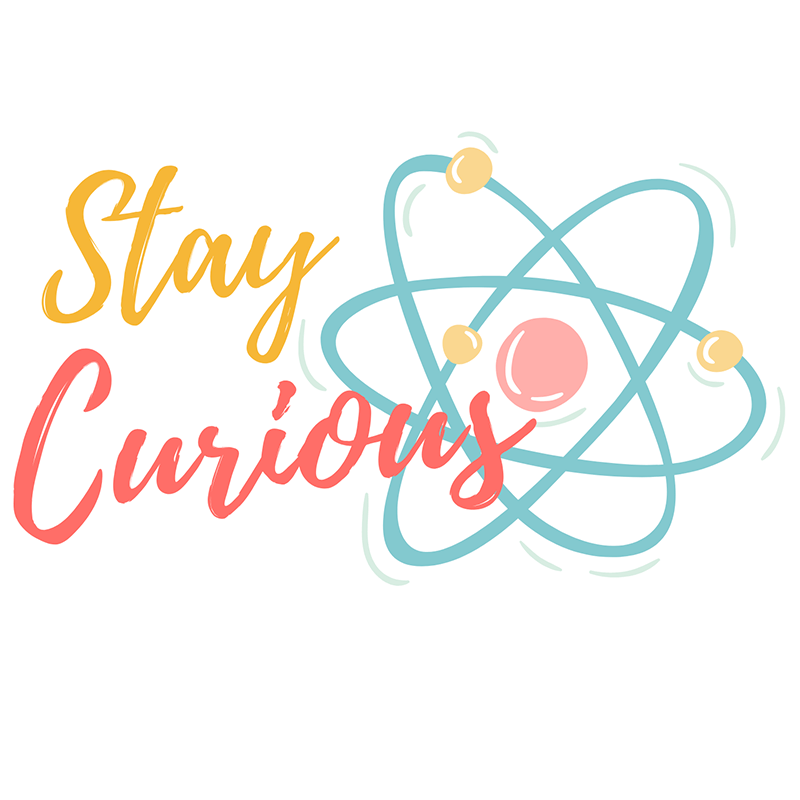 This post may contain affiliate links. By making a purchase through these links, I get a small percentage for the item you bought while the price stays the same for you. Thank you for supporting me.
As an Amazon Associate I earn from qualifying purchases.
Read my Disclosure to find out more about how I support my website and how you can help.