Social Emotional Learning at Home with Hey Kiddo – Huddle
We all know how important social-emotional learning is for our children. But even when we notice they need help, it might be hard for us to find ways to get through to them. What questions do we ask? Where do we even start? It's hard to believe that communication can sometimes be so difficult to initiate with our children.
As M nears his teenage years, I feel that communication with him is becoming more and more complex.
I want to foster a healthy communication channel for the teenage years and beyond; to raise a self-aware teen that knows his limits and is empathetic to other people's feelings. That's why I am grateful for all the help I can get in this aspect.
This is a sponsored post. I was given the product to review and I might have been compensated for my time. I would never endorse or recommend programs we wouldn't use ourselves. Read more about it in my Disclosure.
We've been talking about middle-schoolers and their motivations in regards to schoolwork here, but before children even get to that level of self-exploration, they need how to use the tools for introspection, to identify their feelings, and to self-regulate.
Why Communicating with Children is Important
A couple of years ago, we had a loss in the family that shook us all, but it affected M a lot. I noticed M wouldn't let himself go through grief like the rest of us. That's when I realized I need to open a channel for communication about this issue with him. To somehow let him know that grief is normal and we all go through it differently.
That's also when I realized (for the first time) that we need to have a system in place to be able to successfully communicate the nuances of our feelings even when there seem to be no words to express what we're going through. And I knew this road would only increase in complexity as we near the teenage years.
Things aren't black and white anymore for middle schoolers. They start being tinged in nuances of gray which are sometimes hard for us to understand. Or we might have just too much to say and they shut us off because they need time to process their own thoughts and feelings.
When do we know to stop and listen? And how do they learn to trust us as good listeners?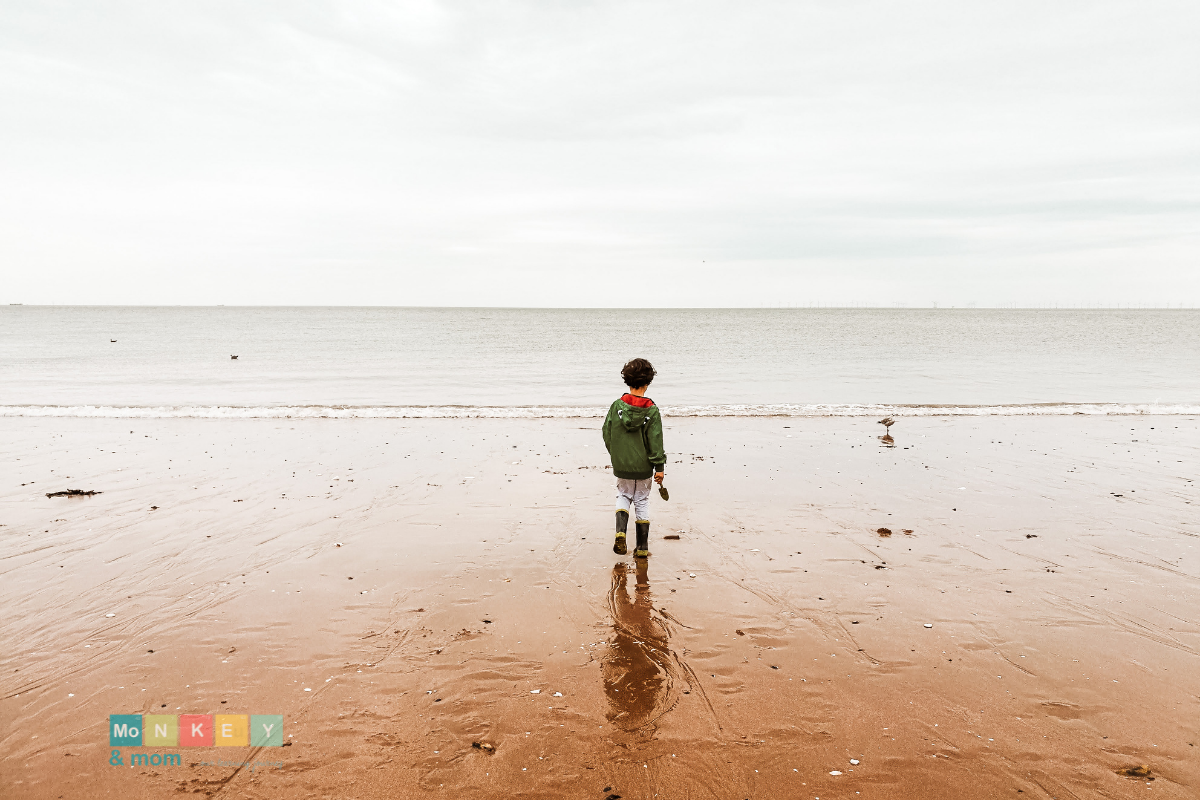 But it isn't always so monumental. Sometimes we just see a little frustration that can't be properly expressed or a struggle at school, a lack of confidence. Challenges of all kinds will keep showing up, making social emotional learning imperative.
I feel that these aspects need to be addressed early on and that children should feel safe in communicating everything with their parents or teachers- even things that seem trivial.
But many times we ourselves are not well-equipped for these subtleties. Maybe we were never taught these skills ourselves, or maybe we just don't know where to even start a conversation with our children.
Fortunately, that's where the team from Hey Kiddo helps parents and teachers: with conversation starters, activities, and reports.
Hey Kiddo and Social Emotional Learning
Hey Kiddo is a complete, award-winning program for building social emotional skills, leadership skills, and mindfulness for children ages 5-12.
In only 15 minutes per day, or 1 hour per week, you can ensure your child is on the right path with social emotional intelligence – and thriving.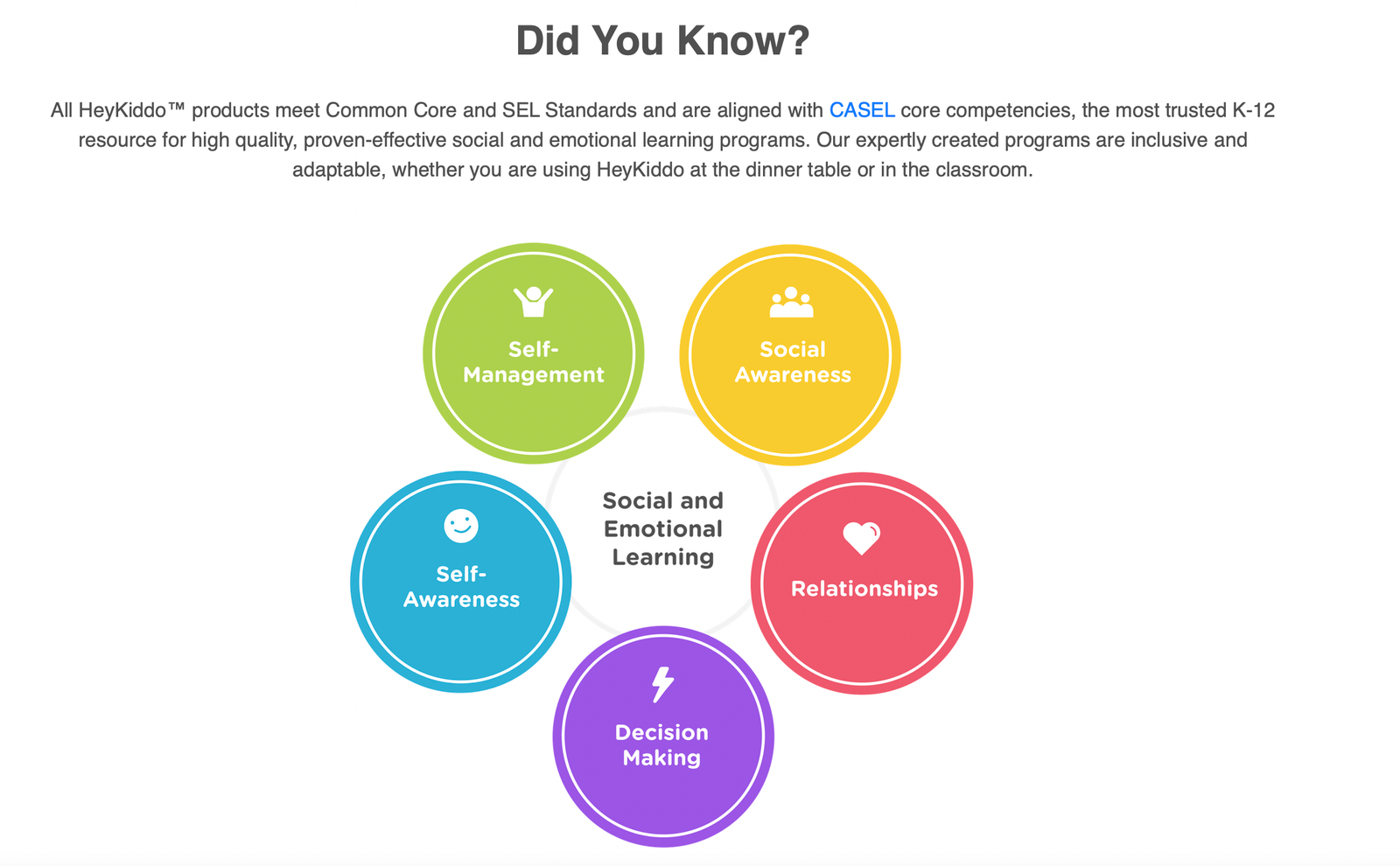 What is social emotional learning?
According to CASEL.org,
"We define social and emotional learning (SEL) as an integral part of education and human development. SEL is the process through which all young people and adults acquire and apply the knowledge, skills, and attitudes to develop healthy identities, manage emotions and achieve personal and collective goals, feel and show empathy for others, establish and maintain supportive relationships, and make responsible and caring decisions."

CASEL.org
Social emotional learning encompasses ways to self awareness, better communication skills, relationships, responsible decision-making and more.
Hey Kiddo
Hey Kiddo is the only social and emotional curriculum on the market that's been funded twice by the National Science Foundation. It's a proven platform to build skills and improve mental, social, and emotional wellness, offering ongoing support for those "I don't know what to do" moments.
There are 2 ways you can implement Hey Kiddo, and there is also an app coming soon for Talk.
Huddle – for educators, including homeschoolers
Talk – for parents
Huddle is a complete curriculum for social emotional learning. It offers educators a launch platform to get through to their children and open up ways of communication with their students.
Talk is a parenting coach through text messages. It offers instant support to parents that don't know what to do in a situation or how to start conversations about certain topics with their children.
Hey Kiddo is the professional help you need to better your children's social emotional skills. It's been created by a psychologist-parent along with a team of child specialists and psychologists.
---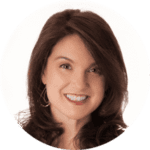 "Dr. Lipkin is an internationally recognized clinical & organizational psychologist, executive coach, speaker and founder of HeyKiddo™. She brings 23 years of experience and thought leadership in human and leadership development and assessment."

— Dr. Nicole Lipkin, Psy.D., MBA, Founder & CEO
---
Hey Kiddo also offers a ⭐️free library of articles to help parents and teachers manage emotions like mental health, self awareness, social awareness, relationships, resilience, and many more.
How Hey Kiddo Works
M has issues when it comes to expressing his feelings. He avoids giving too much detail and I'm always looking for ways that I can get him out of his shell.
I know he is introspecting because I've seen his train of thought. He just isn't comfortable sharing and I guess that's part of his introvert personality. But I also know the importance of being able to communicate your feelings and express your frustration sometimes.
I was delighted when Hey Kiddo popped up. We've been trying it for several weeks now and here's definitely a great improvement in the way he expresses his feelings about things. But we still have a lot of work to do.
I feel that Hey Kiddo has unlocked the door to healthy communication between us. Even I am more mindful about my own feelings and I started helping him put his frustrations into words.
This goes hand in hand with the growth mindset, which I wrote about here. We are big fans of the growth mindset and I appreciate the way it has helped us navigate difficult moments over the years. Hey Kiddo helps us to delve deeper into the specific things that make us act a certain way or react a certain way. It also offers us the tools to self-regulate and take decisions in difficult situations – without rushing in, impulsively.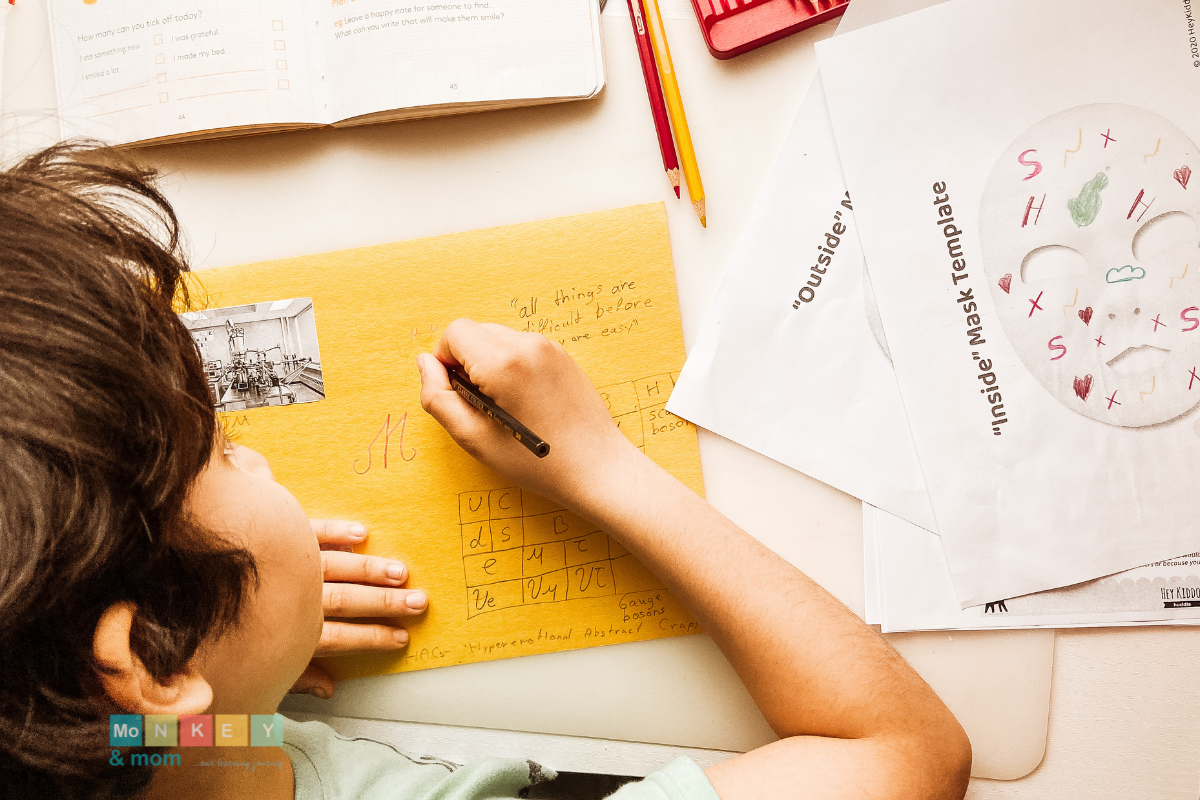 Set up of Hey Kiddo Huddle
Hey Kiddo Huddle is a complete social emotional intelligence curriculum that's split into 36 weeks of instruction. But you can go through the lessons as fast or as slowly as you need.
The full curriculum is covering 5 main modules in self awareness, self management, decision making, social awareness and relationship skills. Each module has an animal guide: chimpanzee, turtle, bee, elephant and penguin.

The modules are then split up into weekly topics around the main module. Each weekly topic will be treated over the course of 5 days: 15 minutes each day or in a single sitting for about 1 hour. 
Lessons have intro videos where child experts share their tips on how to achieve that week's goals and explain why these goals are important.
You then have a creative activity or project that helps children visualize the topic while thinking about it and conversation starters, which you can do orally or as journal prompts.
Aside from the Moodle portal for accessing the curriculum, parents and educators also get weekly emails with the current week's lesson. I love that these have all kinds of interesting facts about the module's animals and extra ideas on how you can make the lessons more fun!
How we use Hey Kiddo for social emotional learning
We're using Hey Kiddo once per week, on Fridays, when we have dedicated time for extra work. Here's how we tackle one Hey Kiddo lesson:
we read that week's emails about the topics covered and facts about the animal guides
I print out the lesson outline– I find it easier to do this offline than online
M answers each question and I type the answers in the online journal pages
we then talk about what these questions mean and how we feel about them and I try to help him express things in a natural, simple way
we complete the activity or project together
This is working great for us and I've seen good progress. M confessed it was very hard for him to think about emotions in this way.
Children might be reluctant to share or feel awkward at first. I found it was helpful to just keep things simple, give him personal examples, and not go very deep at once. When he was more comfortable we managed to generate full discussions on the topics.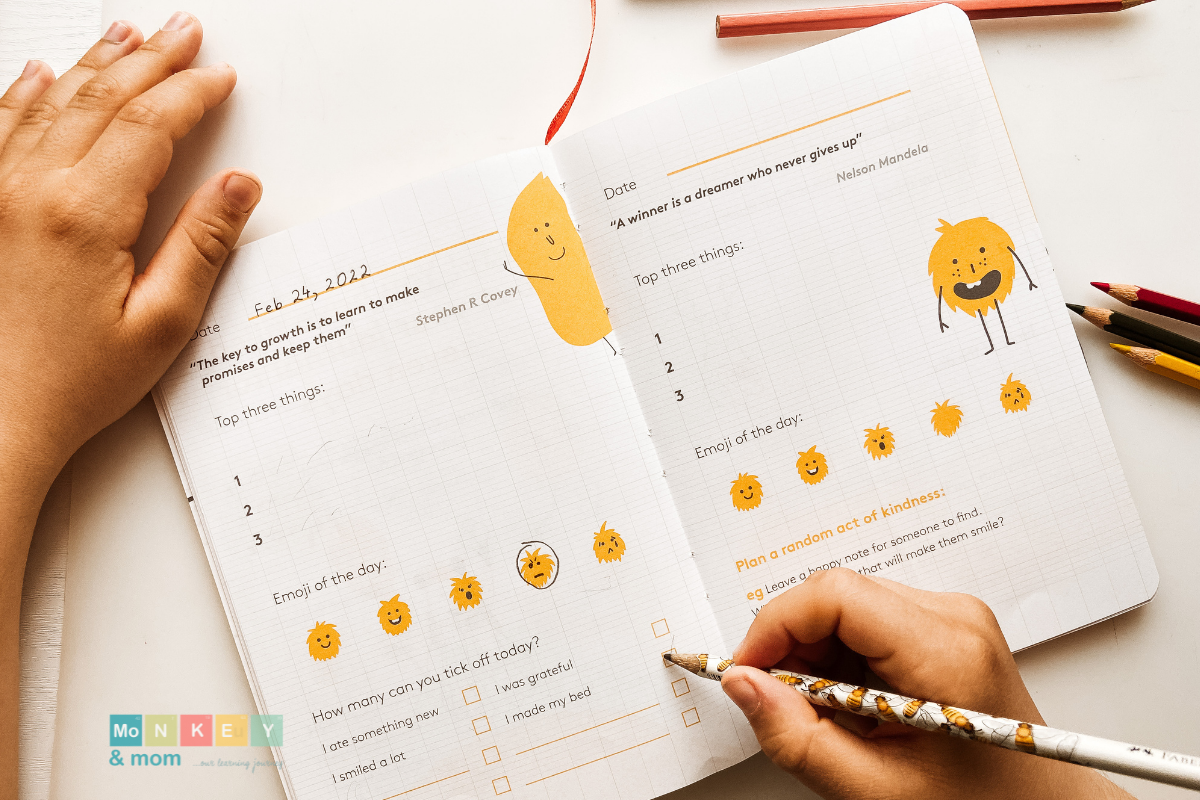 A tool that came in handy for us to use alongside Hey Kiddo to enrich it is Happy Self Journal Junior which I had bought for him a few years back, but we never quite managed to keep up with filling it daily. So now we do it once per week when we do our Hey Kiddo lesson. Happy Self Journal is a great tool to practice mindfulness, gratitude, growth mindset, and positivity. So it goes hand in hand with Hey Kiddo.
Why we like Hey Kiddo
💛excellent tool for parents to open safe communication channels with kids
💛Hey Kiddo made me realize the importance of social emotional learning as part of our academic routine, so we treat it as any other curriculum
💛Hey Kiddo helped me and M communicate our feelings more freely and put words to what we felt
💛it brought overall happiness and mindfulness into our lives
💛 helped me realize the importance of introspection and self-regulation as a way to foster healthier and happier relationships with others and with ourselves
💔 One thing that I feel can be improved: the Huddle is a bit difficult to navigate at first, so there is a small learning curve. Simplifying the system for parents would greatly help implement Hey Kiddo and keep consistent with it.
Our overall rating is 3.5 out of 5 stars.
Video
For those of you that want to see inside Hey Kiddo and find it easier to watch a video, here's my YouTube video for this post:
Over to You
Do you take time every week to review your child's feelings? Do you keep an open communication channel where kids feel safe to share with you every day?
Let me know in the comments 💛.
Discount and Giveaway – Hey Kiddo Social Emotional Learning
Sign up now for major discounts on Hey Kiddo's award-winning products to help fortify your child's mental, social and emotional wellbeing.
20% off all annual subscriptions and 10% off all monthly subscriptions.
Use promo code HKIHN when signing up.
Offer ends June 20, 2022.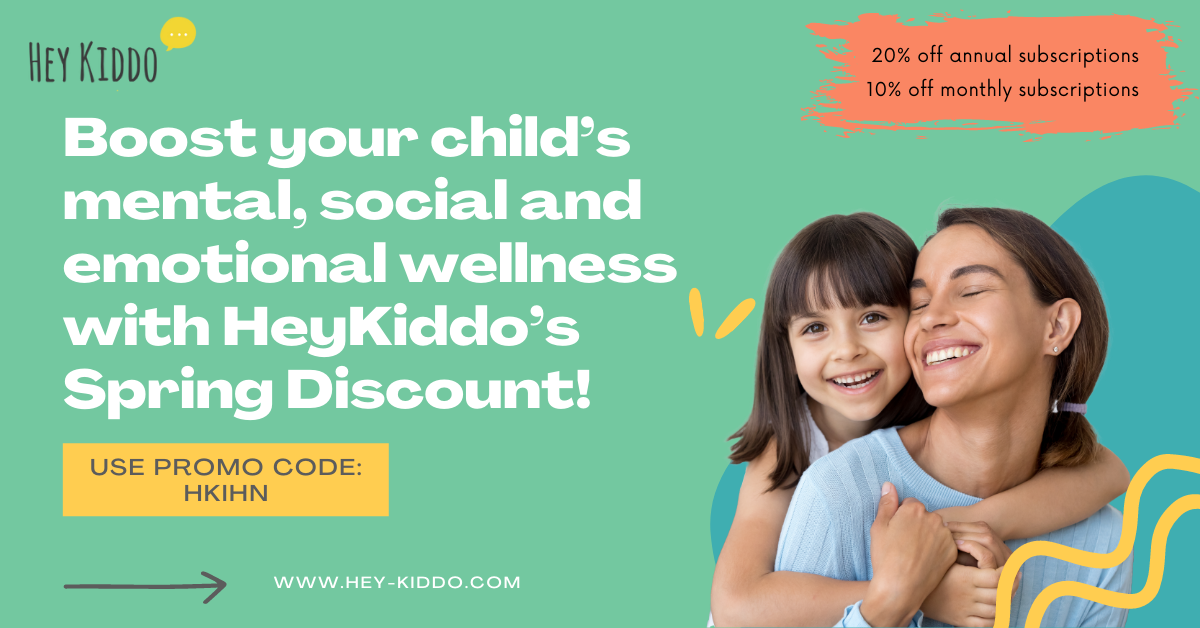 📣Two winners will get a 1-year subscription to HeyKiddo Huddle, so try your luck in the giveaway below! 📣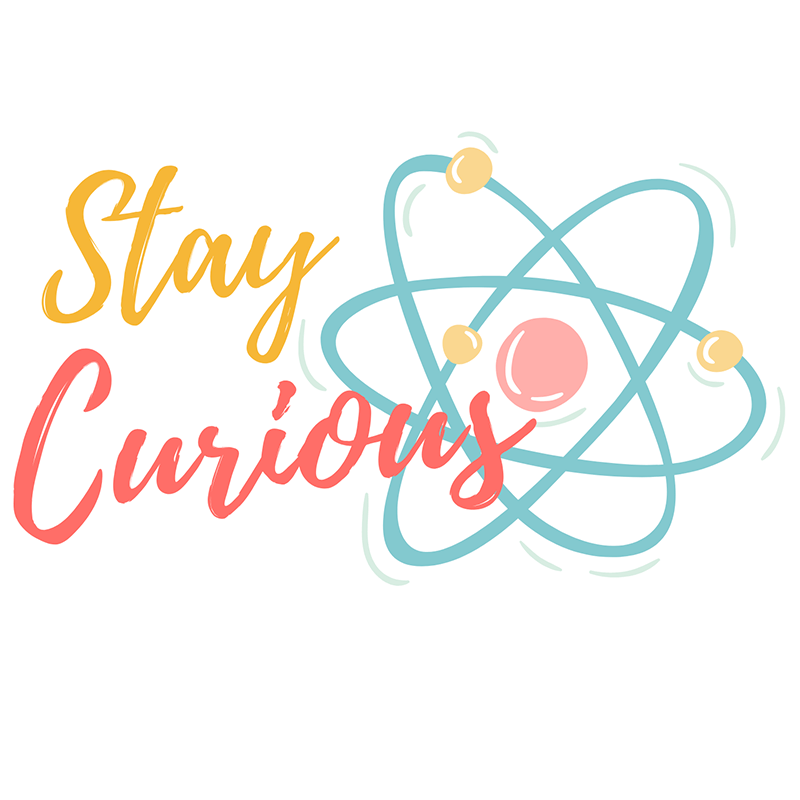 This post may contain affiliate links. By making a purchase through these links, I get a small percentage for the item you bought while the price stays the same for you. Thank you for supporting me.
As an Amazon Associate I earn from qualifying purchases.
Read my Disclosure to find out more about how I support my website and how you can help.