Why Cursive Handwriting Is Important – And You Can Teach It
Many experts say it, and I agree: cursive handwriting is an important skill to have. I am saddened to see that more and more US schools have given up on cursive handwriting.
I have already written about how to turn reluctant writers around and what I recommend for starting writing at home; from fine motor skills to writing composition. So now it's time to focus on cursive writing and why I think it shouldn't be overlooked in your homeschooling.
I remember clearly the strenuous hours of handwriting that my teacher (at school) and my mom (at home) inflicted upon me. Writing in those small spaces and learning correct letter formation and calligraphy were pure torture for a 7-year-old. At the time, and later on, I would have said I'd never subject my children to such a task.
But time and experience changed my perspective on it and it is possible to find fun, novel ways of practicing what most consider today to be an outdated skill. Like practicing it on a tablet with a stylus – The Handwriting Success™ App!
This is a sponsored post. I was given the product to review and I might have been compensated for my time. I would never endorse or recommend programs we wouldn't use ourselves. Read more about it in my Disclosure.
Why cursive handwriting?
There is a strong connection between our senses and the brain. So it's no surprise that studies have shown a strong connection between writing and letter recognition for example. By writing letters and remembering correct letter formation, students will remember letters and their sounds better, leading to greater reading fluency later. They are all connected.
Benefits of handwriting
Using cursive to take notes improves retention of material – because taking notes requires the child to think and sift through the information, choosing what's important to them. Many would argue that you can also take notes on a computer, but the use of the multisensory output of cursive handwriting will greatly improve memory.
Improves dexterity – handwriting requires a lot of hand muscles to coordinate in order to create the letters.
Stops letter reversals – because cursive letters are connected and formed differently than print, teaching kids cursive will help stop letter reversals. But keep in mind that up to a certain age, letter reversal is normal for most kids.
Writing fluency and speed – handwriting cursive is usually done without taking the pen up from the paper much, thus improving the speed and fluency of writing.
No more spacing issues – the spacing issue between words is not a problem in cursive. I know a lot of parents struggle with this issue, but switch to cursive and you'll see the difference.
More benefits of handwriting, backed by science
Not all handwriting is created equal
I know many of you will already feel the pressure of teaching handwriting to your kids. I've been through it and I know it seems like a daunting task, but you'll be happy to know you have plenty of help to choose from!
When you think about cursive handwriting, don't assume calligraphy. Sure, calligraphy is nice. But it also requires a lot more effort and practice than simple handwriting. It's impractical when you need to take fast notes.
On the other hand, I know many programs start with print, and we started that way, too. I don't necessarily endorse print long-term. If you've tried forming your letters separately you know how difficult it is and how quickly you tire writing whole essays like that or taking quick notes during a college class. Print just doesn't help when you need fast notes.
So, calligraphy is impractical and print is not helpful for speed. What's left? The in-between!
I am talking about practical cursive handwriting, the one that kids can use daily. The type of writing that will help them become faster, better writers and learners and that will allow them to read almost any type of handwriting.
What if I told you you just need to introduce some extra guidance to the print your children already know? Cool, right?
It's not some new, innovative way. It's been around for over 40 years and it's called Getty-Dubay® Italic Handwriting.
About Getty-Dubay® Italic Handwriting
Getty-Dubay® Italic Handwriting is a handwriting program for k-6 but they also have options for adults. You can buy their books online according to your child's age or skill.
I like that this is a full instruction course. They even have an instruction manual explaining everything you need to know when teaching your kids writing.
What makes Getty-Dubay special
There are a lot of choices out there and I know it's hard to make a decision. If you only do it based on looks and don't have enough supporting materials to implement it, you could get stuck with no point of return and both you and your student will be frustrated.
That's why I will list the benefits of picking something easy, like Getty-Dubay:
cursive italic is logical if you already know print and it means that you don't need to relearn any letters!
write cursive with only a few changes that are easy to learn and teach, unlike other cursive programs that require a lot of changes from print.
great for those kids that know print and are stubborn when faced with learning cursive
it looks beautiful and it's useful and fluent
it turns writing into something personal because it's easy to change it to suit your own style
avoids cacography (= illegible handwriting) – I actually learned this term from one of the free pre-recorded webinars that Handwriting Success™ offers and I had to use it because it sounds so cool haha. I highly recommend watching these!
Cursive handwriting on a tablet
And I saved the best about Handwriting Success' Getty-Dubay® Italic Handwriting for last. They have digitalized their workbooks! That means you can practice cursive handwriting directly on the tablet.
You will need an Android tablet or an iPad with a working stylus and you're set! You can even try the app version for free to see if you like it.
Benefits of learning handwriting on a tablet
I cringed, too, when I heard about this idea. But once I've tried it out I can see how this can be attractive to a lot of kids nowadays! And trust me, controlling that stylus is not an easy feat.
attractive format – kids love screens, there's no denying it. This might work for some of the reluctant writers out there.
reusable – just erase the page and start again! This is great for families with multiple children.
environment friendly – just think how much paper is saved by going on-screen. I look at our homeschool shelf and how much paper we end up using yearly. It would be nice to be able to cut down paper usage from our family.
technology – I like the way this skill -which is considered obsolete by many- can be blended with technology to continue the practice of cursive handwriting.
new skills – my sister is an international book illustrator (I'm very proud of her) and she works exclusively on her iPad. I tried several times to just draw a straight line and couldn't. It's harder than it looks and a completely different skill than just doing it on paper!
How we use the app
We've played around with the app for a while even though M is already writing cursive since he was 6 (full story below).
M was excited to learn to write with his left hand 🤣. He has been asking me for a while to just teach him to write with his left hand the same way I taught him to write with the right.
I kept postponing this request because I saw it as a waste of time and paper. But The Handwriting Success™ App came just in time to please us both. He is practicing his left-hand skills on the iPad whenever he gets bored.
I also caught him doing it with his right hand because he loves changing the colors and thickness size of the brush. Nevertheless, he is practicing a new skill (even though he already knows cursive) by doing it on a screen.
And okay, I admit it, I've been playing around with the app as well because one of my wishes on the bucket list (for later, when I have time to myself) is to learn calligraphy. So I am the perfect example of a no-age-limit to this app or learning cursive or calligraphy in general.
Handwriting resources
If you want to take handwriting instruction further, you could personalize this to your own liking: from various paper types to fonts that you can choose from, or even worksheet generators to help out.
Make your own free handwriting worksheets
How I taught cursive handwriting
Maybe our method isn't the most orthodox of them, but we made it work. So I will share it with you, even if it might not be a good fit for your family. Just know that there are a lot of options for you anyway.
I come from a line of school-going generations and M is the first one homeschooled in our family. He's also the first bilingual kid in the family and he is the only one that is schooled in English. A lot of firsts, huh?
As you can imagine, things weren't easy for me. The pressure I felt during the first couple of years was sometimes unbearable. I could barely sleep at night because we also homeschool in a country where homeschooling isn't legalized.
It's no surprise that reading and writing gave me nightmares! I had to teach him how to read and write in a language that I never learned properly in school. English is my 3rd language and I basically learned most of it with M growing up.
Therefore, for the first 2 years of homeschooling, I chose a boxed curriculum to calm my nerves and see how it's done. They also sent their own workbook for learning cursive writing in first grade.
While I agree with introducing cursive handwriting as soon as possible, following their workbook meant that aside from all the new things I was learning already with homeschooling, I had to re-learn cursive, too.
I realized that was too much for me to take on. So I decided to just take the practice papers they'd sent and copy the same words and letter exercises they had, only in the cursive I already knew and could properly explain to M.
My cursive handwriting workbook
My own writing workbook is a work in progress for a while now and I will make sure to post about it here. We are using a European script. So if you like the look of it, make sure to subscribe to my newsletter to find out when it will be published.
Our cursive handwriting examples
This is how M ended up writing over the years (1st to 5th grade):
He has beautiful handwriting when he wants to, but even his messiest handwriting is easily legible and that's the result of constant work and exercise.
So whatever method you pick, make sure you stick with it long-term and practice, practice, practice!
Conclusion and over to you
Remember that you can adapt cursive handwriting to your needs. You can choose something calligraphic or just go with something you already know and transform it into something beautiful with Getty-Dubay Italic.
Do you think cursive handwriting is obsolete? Would you teach it to your kids?
I'd love to find out more and talk to you on the matter, so leave a comment and tell me your thoughts. I will reply to all of you, I promise.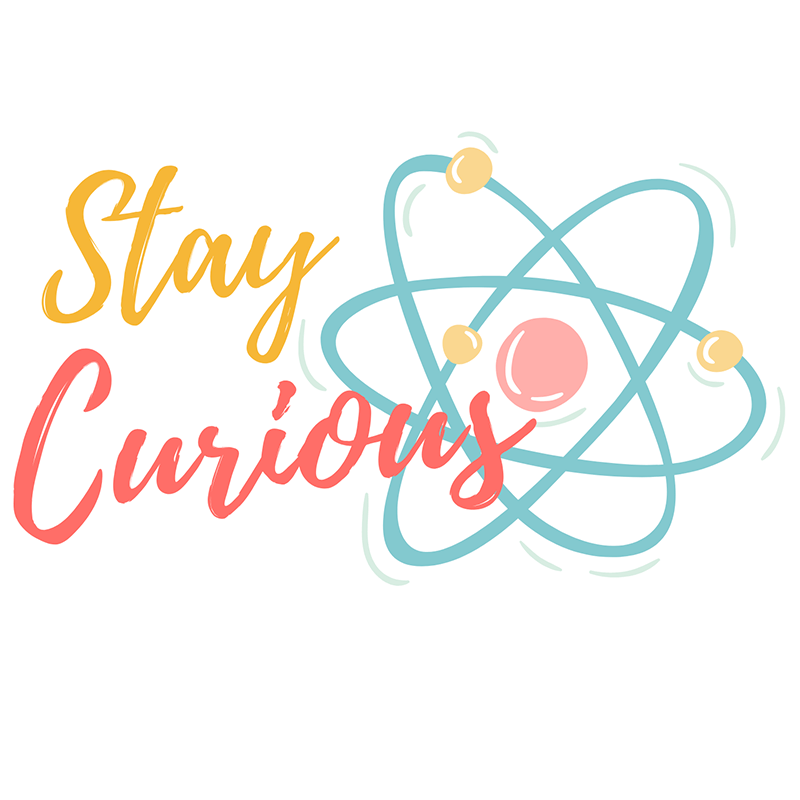 This post may contain affiliate links. By making a purchase through these links, I get a small percentage for the item you bought while the price stays the same for you. Thank you for supporting me.
As an Amazon Associate I earn from qualifying purchases.
Read my Disclosure to find out more about how I support my website and how you can help.