Valentine's Day Free Printables For Your Homeschool ❤️
Valentine's Day is a special time of year when we show our loved ones how much we care. For homeschoolers, this is a great opportunity to incorporate fun and educational activities into their curriculum. If you're a parent looking for Valentine's Day free printables for your students, look no further! I've put together a list of writing activities, puzzles, coloring pages, and templates that will keep your kids busy and engaged.
Make sure to check back often as I will update this list and keep adding Valentine's Day related printables to it.
Save this pin so you will always find the printables.📌
What you can expect from my Valentine's Day free printables:
I always try to incorporate a variety of activities in my printables, but feedback helps me greatly. So if you have any suggestions, I would be happy to consider creating the printables you need in the future. Make sure you let me know what you need in the comment section or by e-mailing me direclty.
To download any of these printables, make sure to subscribe to my newsletter and access my Freebies.
Only my subscribers get exclusive deals and up to 100% off all my printables.
Sign up to access my exclusive printables
By subscribing to my homeschool blog e-mail list, you will receive occasional e-mails from me with the latest printables and blog posts. You can unsubscribe at any time. You will also receive a password to access my whole Resource Library.
Monkey and Mom Free Printables for Valentine's Day
Here's what I created so far (select each tab to find out more). I will keep adding printables here as I create them. You can find printables for ages 4-18 so far, and focused on art, writing, creativity, and comprehension.
My Valentine's Day Activity Book is filled with activities for kids to do from coloring to games like crosswords, finding the object, counting, word search, mazes, and more. We love puzzles in our homeschool and they are a great way to keep your kids' minds active and engaged.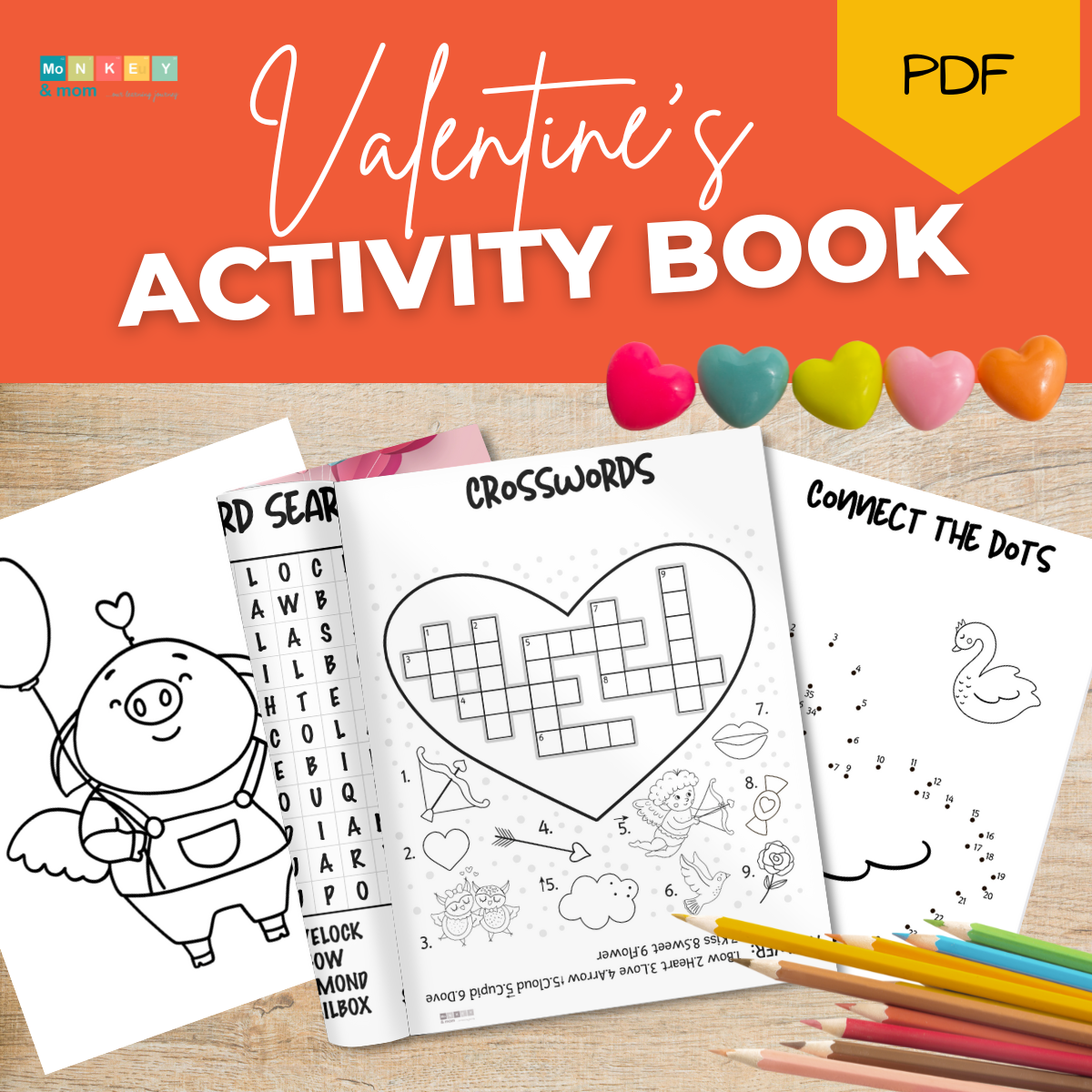 On the other hand, coloring pages are a fun and relaxing activity that all ages can enjoy. Here's a detailed overview of this Valentine's Day free printable.
Puzzles are a great way to get kids thinking and developing their critical thinking skills. That's why the first half of this printable consists of various puzzles and activities like:

– crossword puzzle.
– search and find + counting activity.
– Valentine's Day word search.
– Valentine's Day maze activities.
– spot the difference.
– connect the dots.
– continue the pattern.
The second half of this printable is all about coloring and it includes a Valentine's Day color-by-number sheet as well as multiple coloring sheets featuring cute animals.

I Created my Writing Book 1 for Valentine's day free printables for children in K-2 and this printable is focused on developing and nurturing writing skills in a fun way.
Crafts are a great way to get your students excited about Valentine's Day. I incorporated fine motor skills for the little ones and card ideas for older kids that would keep them busy and entertained.
So let's see what sections we have in this Valentine's Day free printable focused on writing skills:
We all know how hard it is for young children to stay focused, that's why I chose fun activities for them in this Valentine's Day Free printable. Little hands will be able to:

– practice their scissors skills.
– trace words.
– practice the sight word "the".
– be creative with a write-and-draw template.
– parents can make use of the other pages by writing from dictation.
Kids in grades 1 and 2 can use these pages as they need to:

– trace text and practice their manuscript.
– be creative with a write-and-draw template.
– practice creative writing using the prompt "I feel loved when…".
– practice sequencing and telling a story using sequence words.
– writing from pictures by learning to ask themselves the essential questions.
– learning the components of a friendly letter.

I added some bonus pages in this printable that cover:

– Valentine's Day-themed stationery for writing down anything your kids want.
– coloring activities.
– Valentine's Day card templates to personalize in any way you need.
Get ready to dive into the fascinating world of mythology with my Valentine's Day Unit Study!
This study focuses on the classic tale of Cupid and Psyche and offers a range of engaging activities to help your middle and high school students improve their reading comprehension, writing skills, and creativity.
With over 40 pages of content, including templates for writing a persuasive letter, journal entry, fictional account, and dialogue, this study is the perfect way to celebrate Valentine's Day and develop your students' skills at the same time.
And the best part? It's all free and printable! So, what are you waiting for? Download your copy today and start your journey into the world of myths, legends, and love.
This unit study was free for a limited time.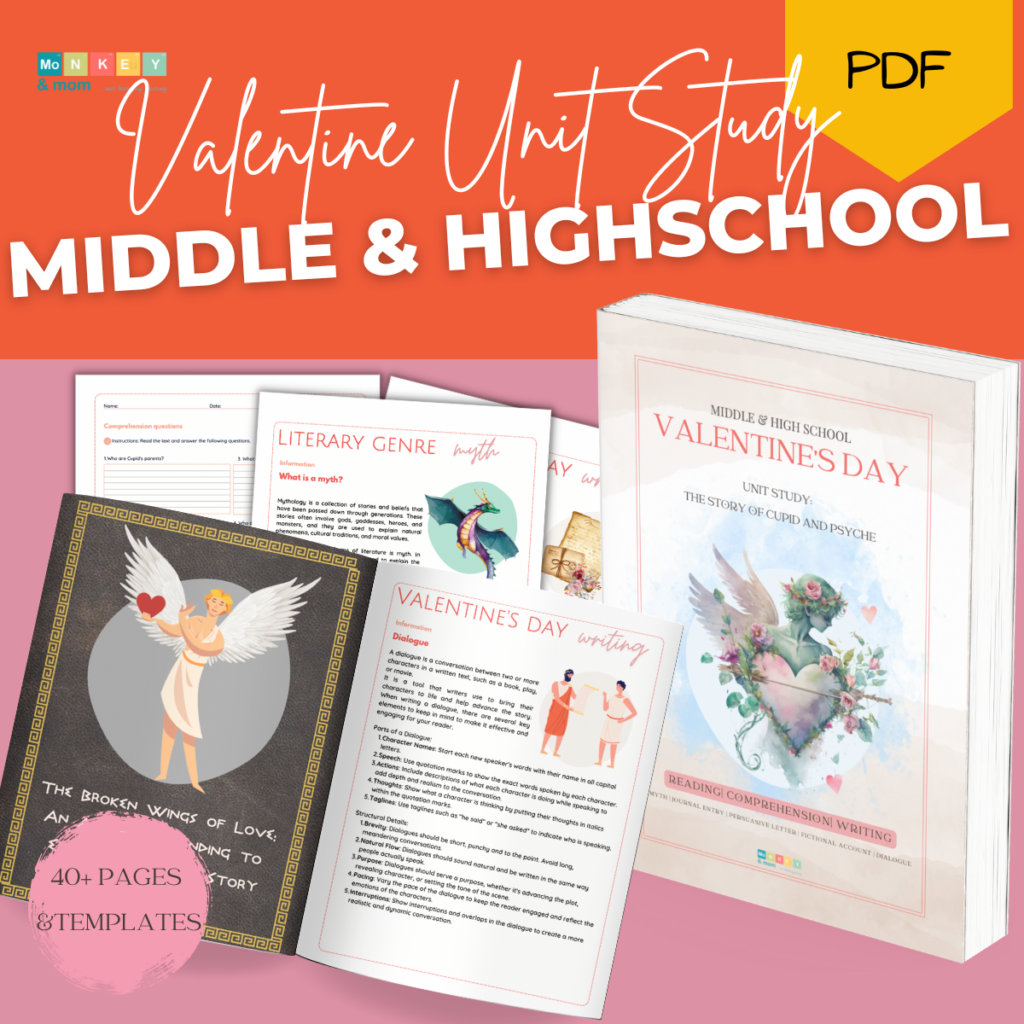 You can buy my printables or subscribe to my newsletter for exclusive deals for up to 100% off.
These Valentine's Day free printables are a great way to incorporate fun and educational activities into your homeschool curriculum. They're perfect for changing the routine of your regular curriculum and keeping your students busy for the day while also teaching them valuable skills in a fun and engaging manner.
Happy Valentine's Day!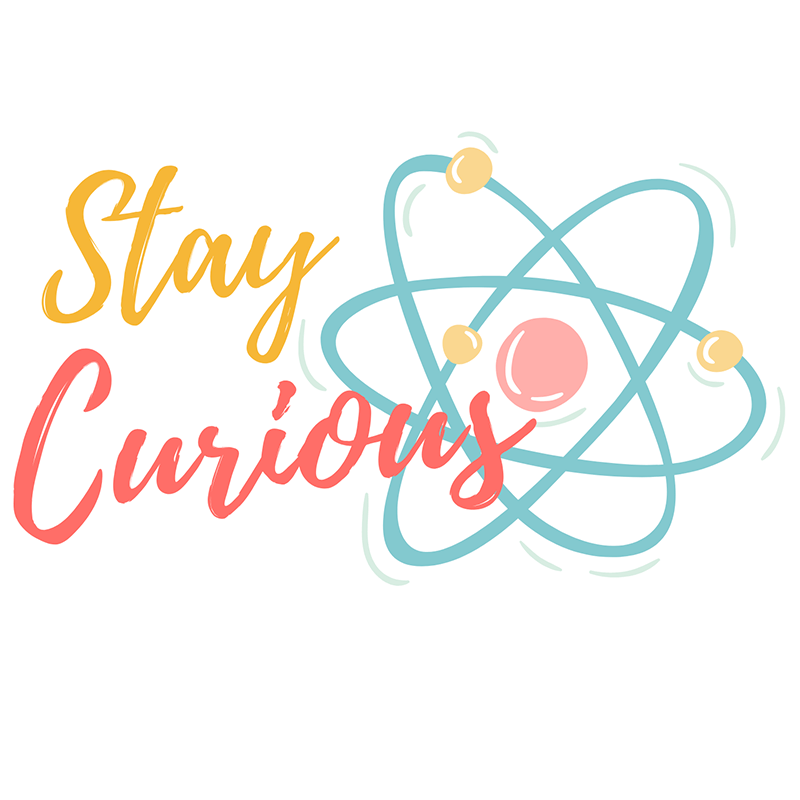 This post may contain affiliate links. By making a purchase through these links, I get a small percentage for the item you bought while the price stays the same for you. Thank you for supporting me.
As an Amazon Associate I earn from qualifying purchases.
Read my Disclosure to find out more about how I support my website and how you can help.